Lovegenius
Assistance with writing dating bios.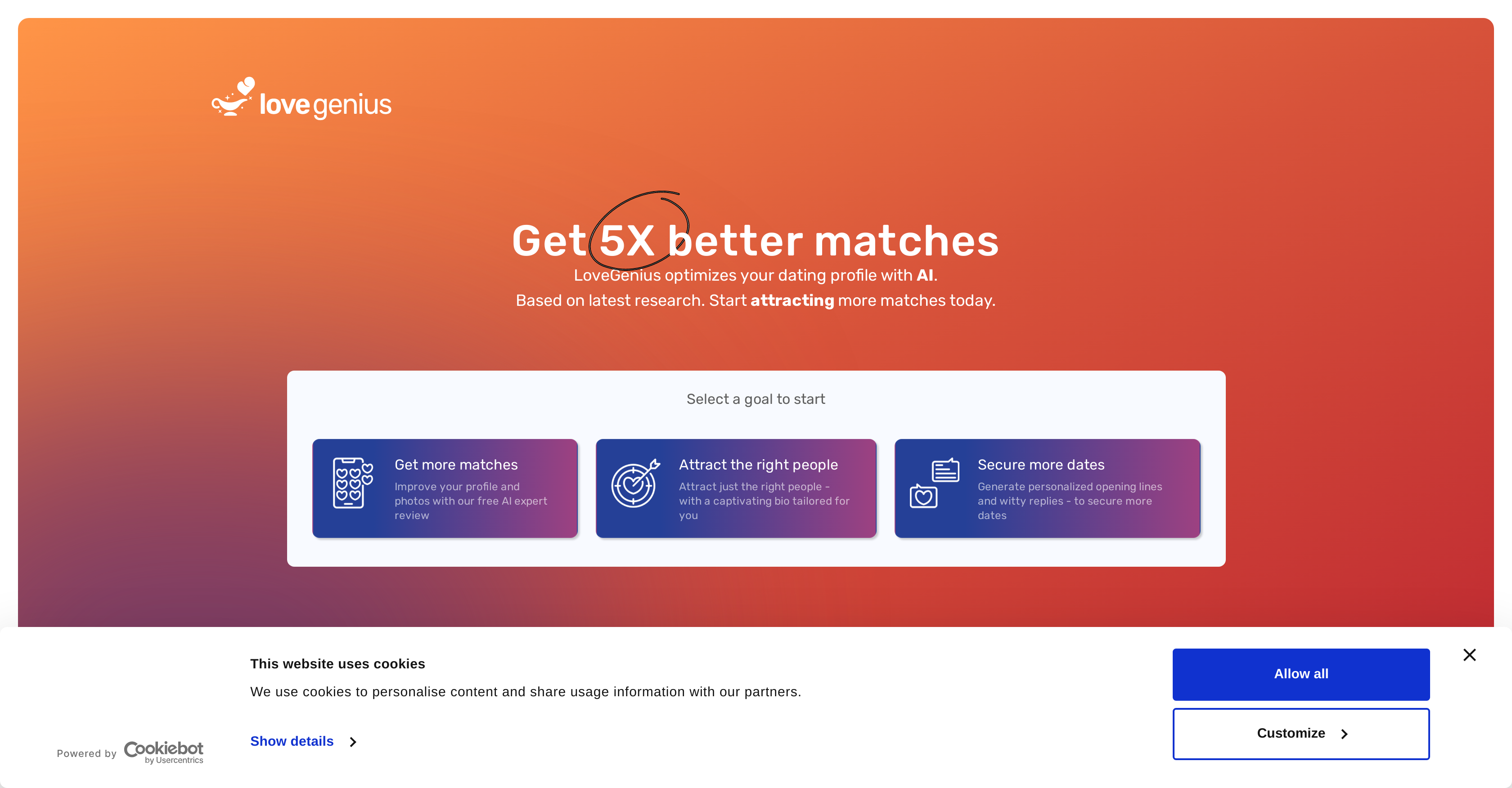 Generated by ChatGPT
LoveGenius is a powerful AI-powered tool that helps users create unique and attention-grabbing dating bios. It makes it easy for users to quickly create an optimized profile that showcases their true personality and gets them better matches on popular dating apps like Tinder, Bumble, and others.
Powered by Cookiebot, LoveGenius utilizes cookies to personalize content and share usage information with partners. It also collects statistical data to understand how visitors interact with websites anonymously.
The tool is scientifically proven and backed by leading dating experts to maximize attraction, as it focuses on creating a profile that goes beyond just profile pictures.
LoveGenius provides real examples of bios written by their AI, and users are encouraged to experiment with different approaches and styles of writing to create the most effective profile.
Featured