AppifyText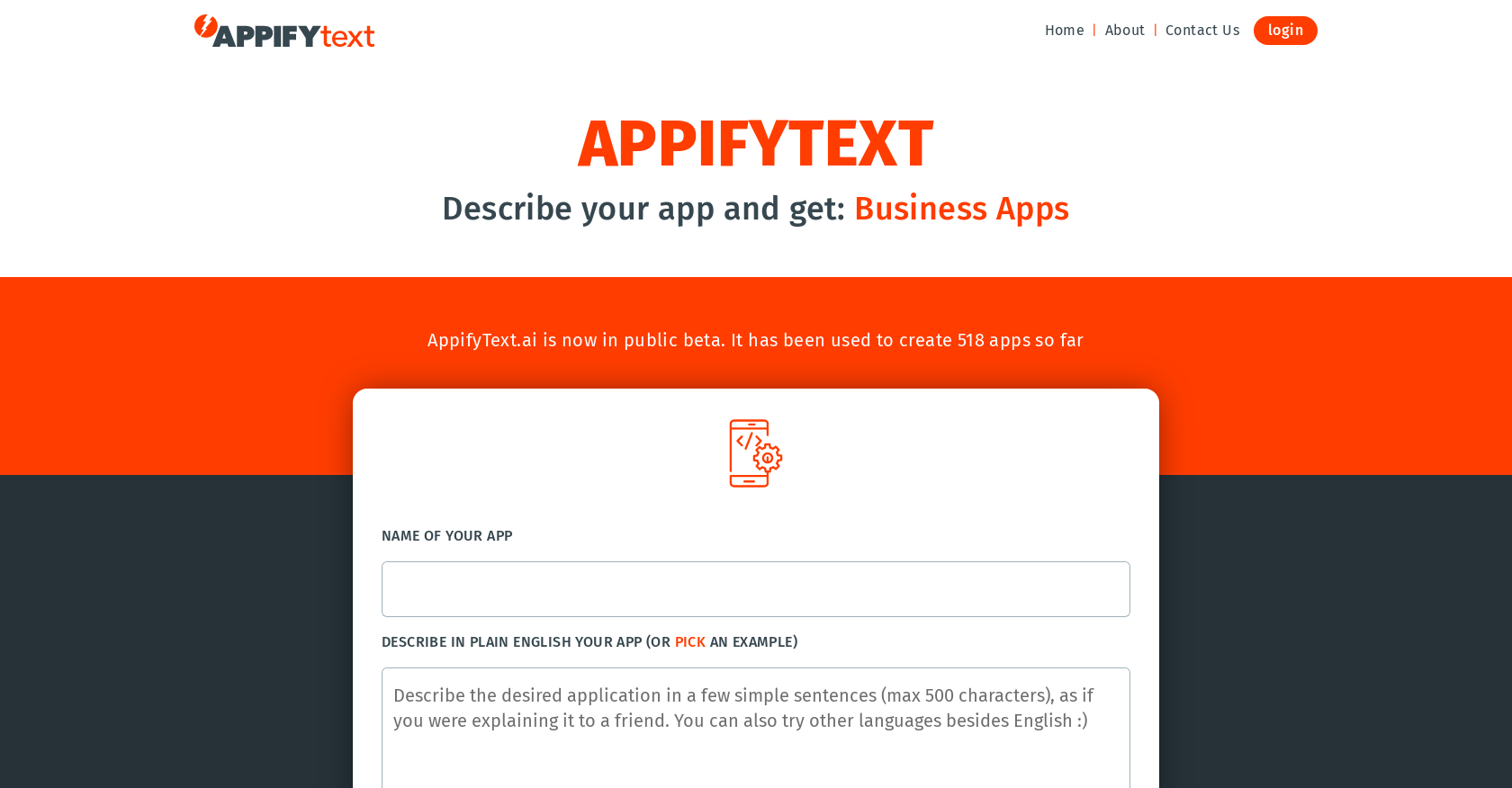 Generated by GPT-3
AppifyText.ai is a public beta platform that enables users to quickly and easily create custom business applications. The platform offers a variety of application templates that users can select from, or they can create their own application from scratch.
The templates are simple and intuitive, and they allow users to input the data and information they need to manage their customers, inventory, library, ERP, coffee bar, bike service shop, or scooters rental service.
Once the application is built, AppifyText.ai will provide users with an AI-generated answer, as well as a link to the app installation. AppifyText.ai is designed to help users save time and energy by providing an easy-to-use platform for creating custom business applications.
Featured
?
12 alternatives to AppifyText for Apps
16 Mar 2023

01 Feb 2023

14 Feb 2023

01 Jan 2023

06 Jan 2023

19 Jan 2023

20 Jan 2023

23 Jan 2023

24 Jan 2023

12 Dec 2022

20 Oct 2022

05 Apr 2021