Bifrost
Automates Figma design to React code conversion.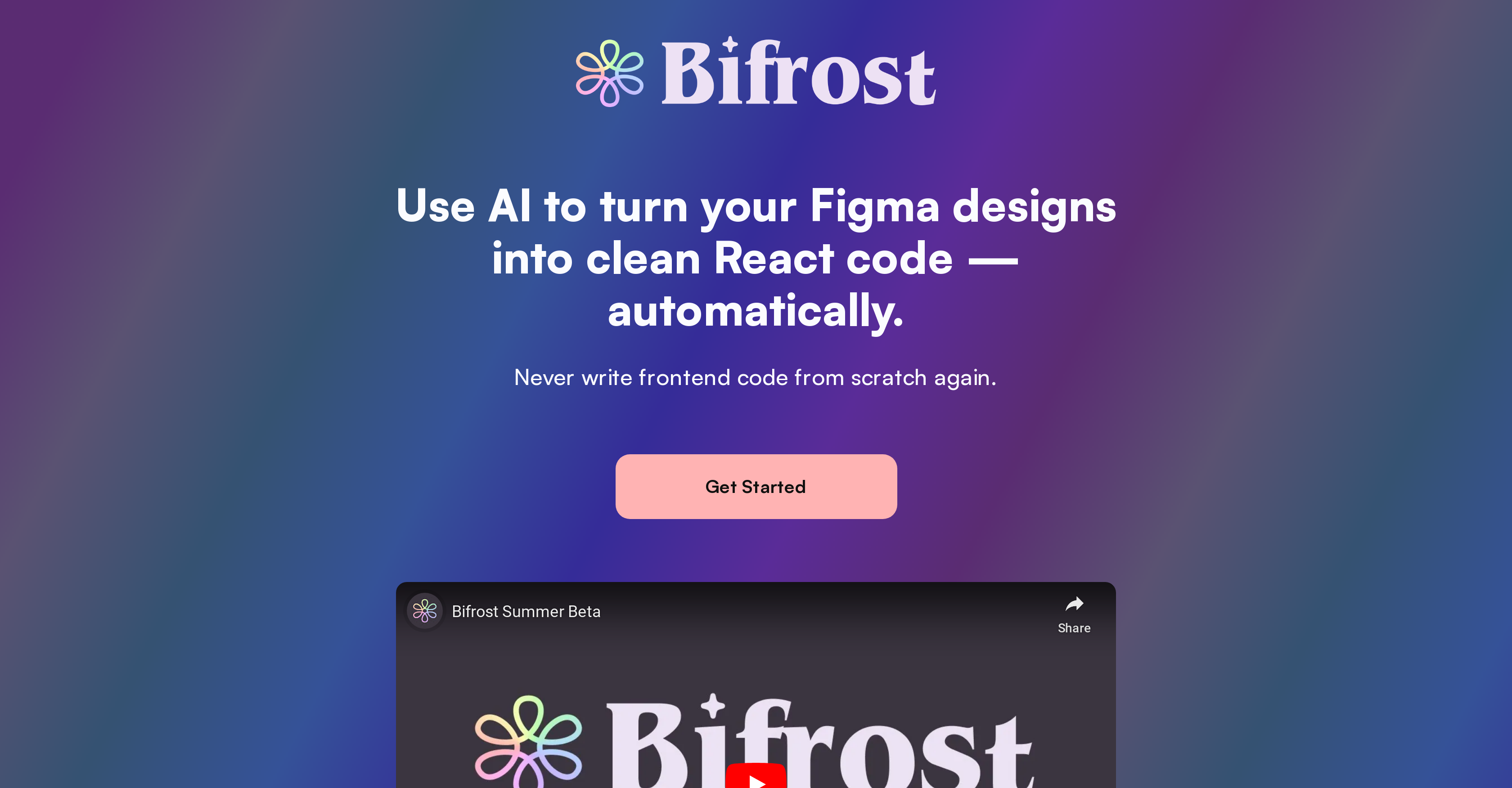 Generated by ChatGPT
Bifrost is an AI-powered tool that automates the process of turning designs created in Figma into clean React code. It utilizes the same technology as Github Copilot, which enables it to learn how to structure code in the same way as the user.
This means that designers can create and update screens without worrying about messy handoffs and engineers can focus on features that will drive the business forward rather than spending time creating components.
In order to use Bifrost, users create designs in Figma and then generate the code in one click. This code is then dropped directly into Visual Studio Code and can be automatically shipped with any design updates.
Bifrost is currently in alpha and users can join the waitlist to be one of the first to use the tool.
Featured
?
35 alternatives to Bifrost for Coding