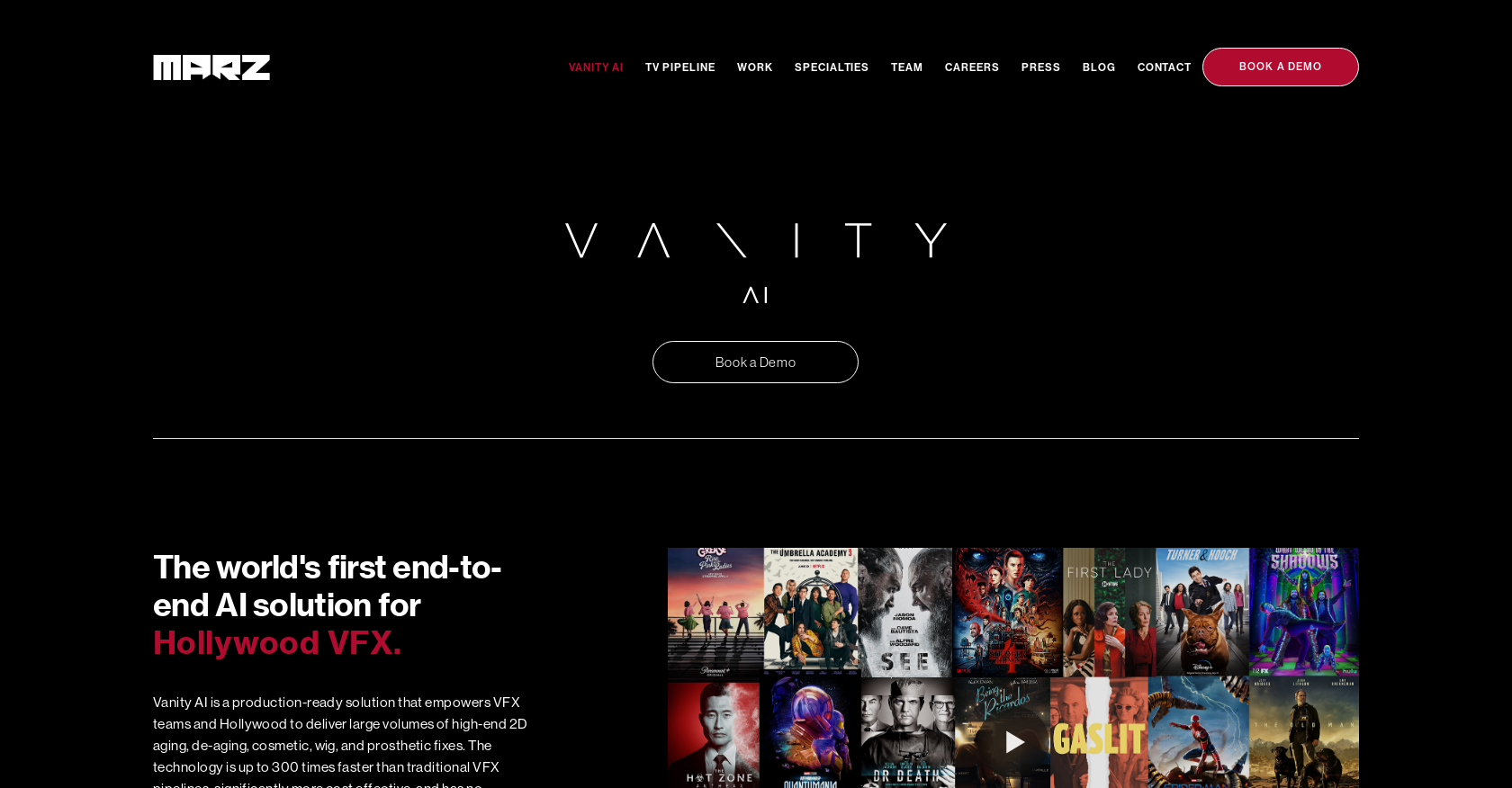 Generated by GPT-3
Vanity AI is an AI-powered end-to-end solution for Hollywood VFX teams to quickly deliver high-end 2D aging, de-aging, cosmetic, wig, and prosthetic fixes.
It is up to 300 times faster than traditional VFX pipelines, significantly more cost-effective, and has no capacity constraints. Vanity AI provides feature-film quality VFX that is trusted by Hollywood, with creative control and lower costs on-demand.
Vanity AI has already been used in major productions and has saved weeks off production schedules and hundreds of thousands of dollars in costs. The tool is praised by VFX professionals for its ease of use and natural looking results.
By adjusting dials on a single frame, Vanity AI can quickly create a feature-film caliber shot. Vanity AI is developed by MARZ, an AI technology startup and VFX studio, who is on a mission to help Hollywood studios push creative boundaries and solve the systemic and growing challenges facing the entertainment industry.
Working with Vanity AI is as easy and fun as working with MARZ - the client sends MARZ their project and MARZ's team of AI experts will work on the project, providing a solution tailored to the client's exact needs.
Featured