Write Panda
Assisted writing for diverse content types.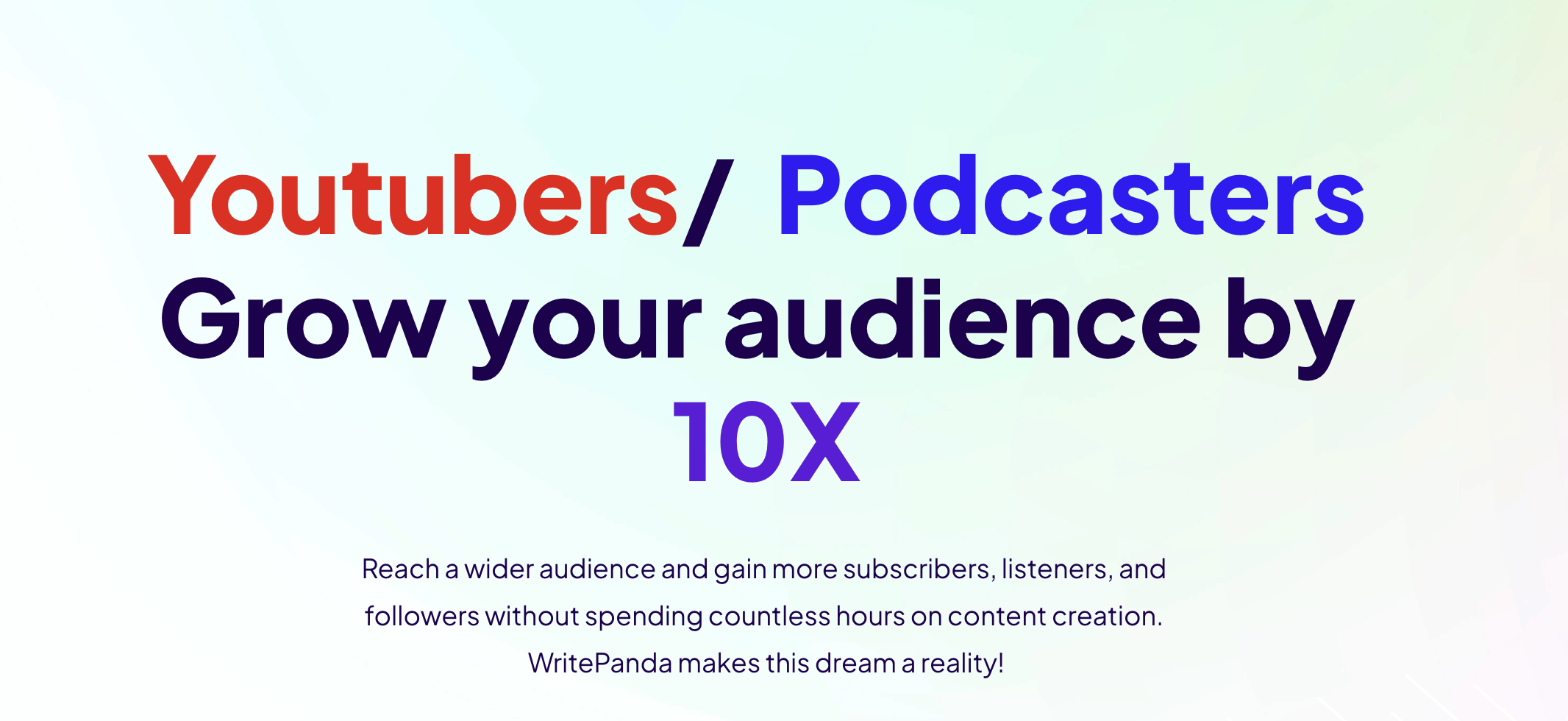 Generated by ChatGPT
Write Panda is an AI assistant designed to help people create professional written content quickly and easily. It features 50+ pre-built templates for a variety of needs, such as blog posts, SEO product descriptions, ad-copies, marketing collaterals, cold emails, landing page copy, official documents, user stories, and many more.
It also allows users to create their own custom templates, and to embed their templates within their own applications. Write Panda offers a range of plans, from the free plan with 500 words per month to the Ultimate plan with unlimited words per month.
Each plan includes access to the 50+ pre-built templates, Panda Chat, the ability to create custom templates, and access to the Chrome Extension, Mobile App, and Web App.
Featured
?
204 alternatives to Write Panda for Writing