ChefGPT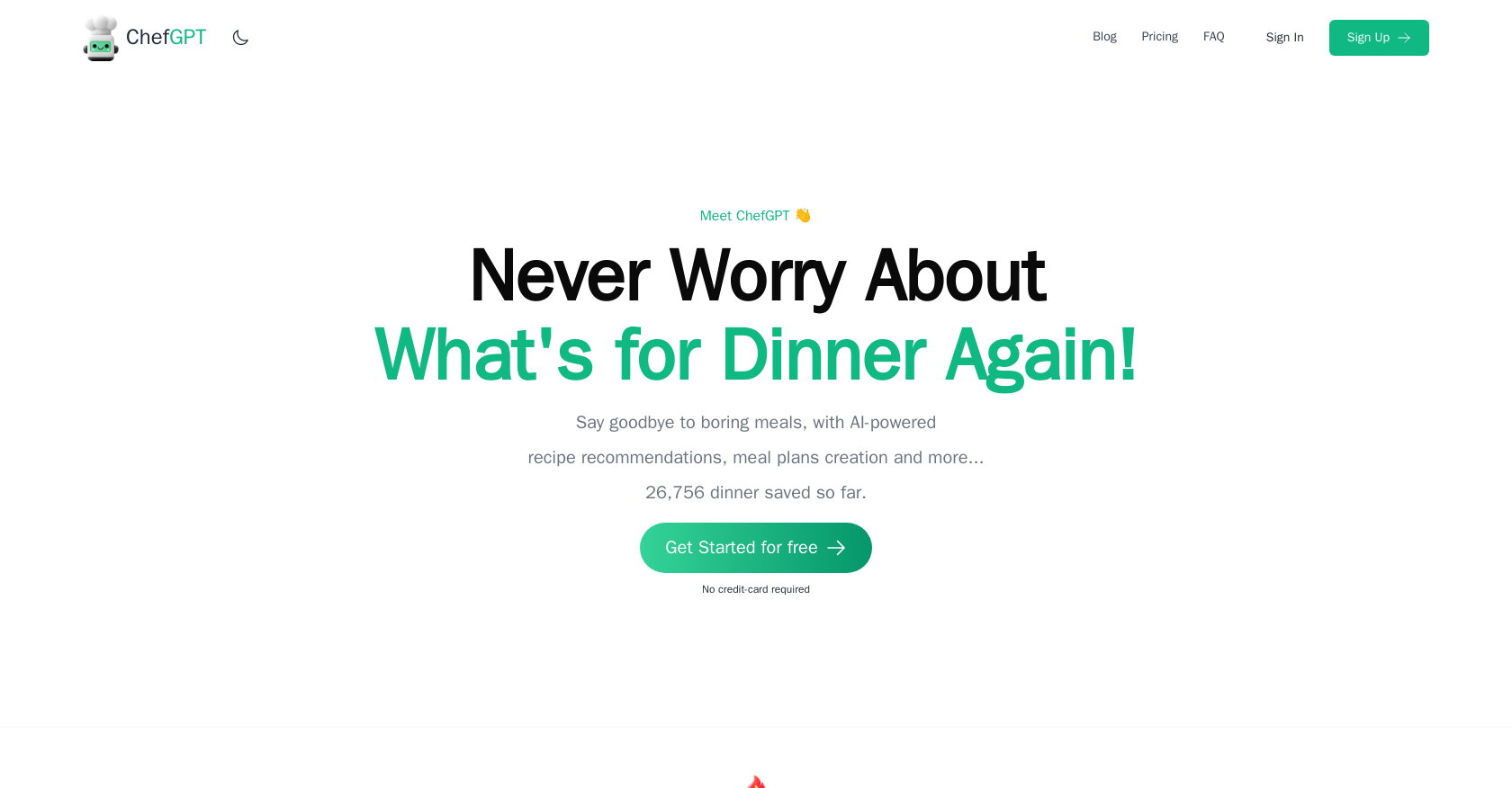 Generated by GPT-3
ChefGPT is an AI-powered personal chef designed to help you never worry about what's for dinner again. With ChefGPT, you can get recipe recommendations tailored to the ingredients you have on hand, create meal plans based on your fitness goals and dietary requirements, and get the perfect wine or beer pairing for each meal.
With 24,748 dinners saved so far, ChefGPT is the perfect companion for your kitchen. Its features include PantryChef, MasterChef, MacrosChef, MealPlanChef, PairPerfect, and Shopping List.
ChefGPT has been featured in Product Hunt, Futurepedia, Futuretools, AISUpercentre, and Analytics India Magazine. Get started for free with no credit card required.
Featured
?
11 alternatives to ChefGPT for Recipes
07 Mar 2023

17 Feb 2023

18 Feb 2023

22 Feb 2023

23 Feb 2023

19 Jan 2023

20 Jan 2023

27 Jan 2023

03 Dec 2022

23 Dec 2022

28 Dec 2022