cookAIfood
Recipe sharing platform.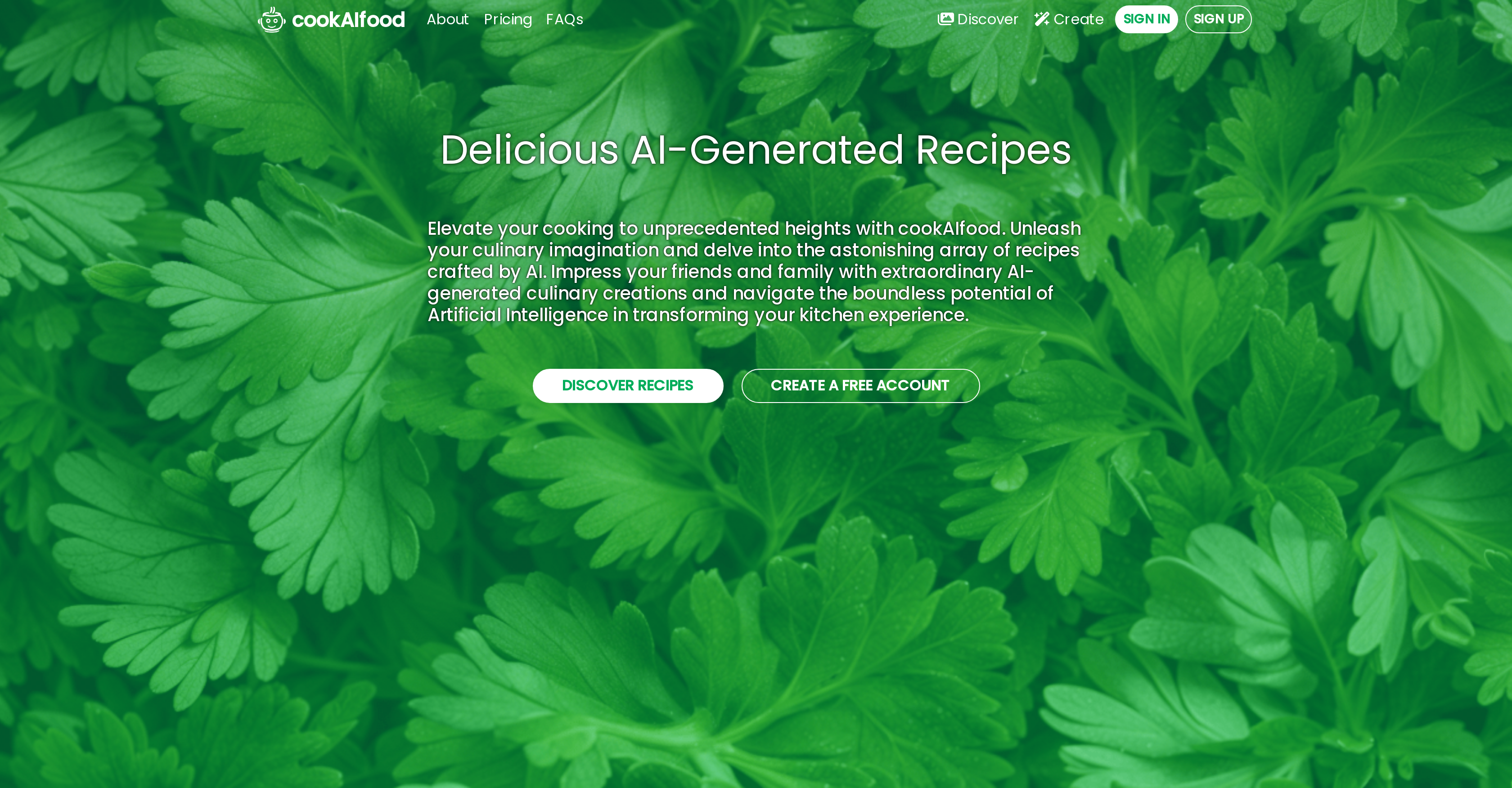 Generated by ChatGPT
cookAIfood is an artificial intelligence (AI) powered platform that enables users to create, share and discover amazing AI-generated food recipes. With cookAIfood, users can unlock the potential of AI food recipes and explore the limitless possibilities of artificial intelligence in the kitchen.
Discover hundreds of AI-generated, innovative recipes ranging from quick and easy meals to tantalizing desserts. Create your own recipes with just one click, or select from a range of delicious ingredients and cuisines to craft the perfect dish.
Share and like recipes with other foodies by casting your votes, liking, and saving favorite dishes. Utilize advanced tools such as diet planner, grocery lists, printable cookbooks, calorie counter, meal planning, nutrition monitoring and more.
cookAIfood also offers free credits and a pay-as-you-go model that allows users to purchase credits to create custom recipes. When users sign up, they will receive one free credit plus they can earn more with promotional codes or through the affiliate program.
Recipes generated with paid credits are kept private, although users can opt to make them public.
Featured
?
12 alternatives to cookAIfood for Recipes