Stunning
Generated natural language content for website building.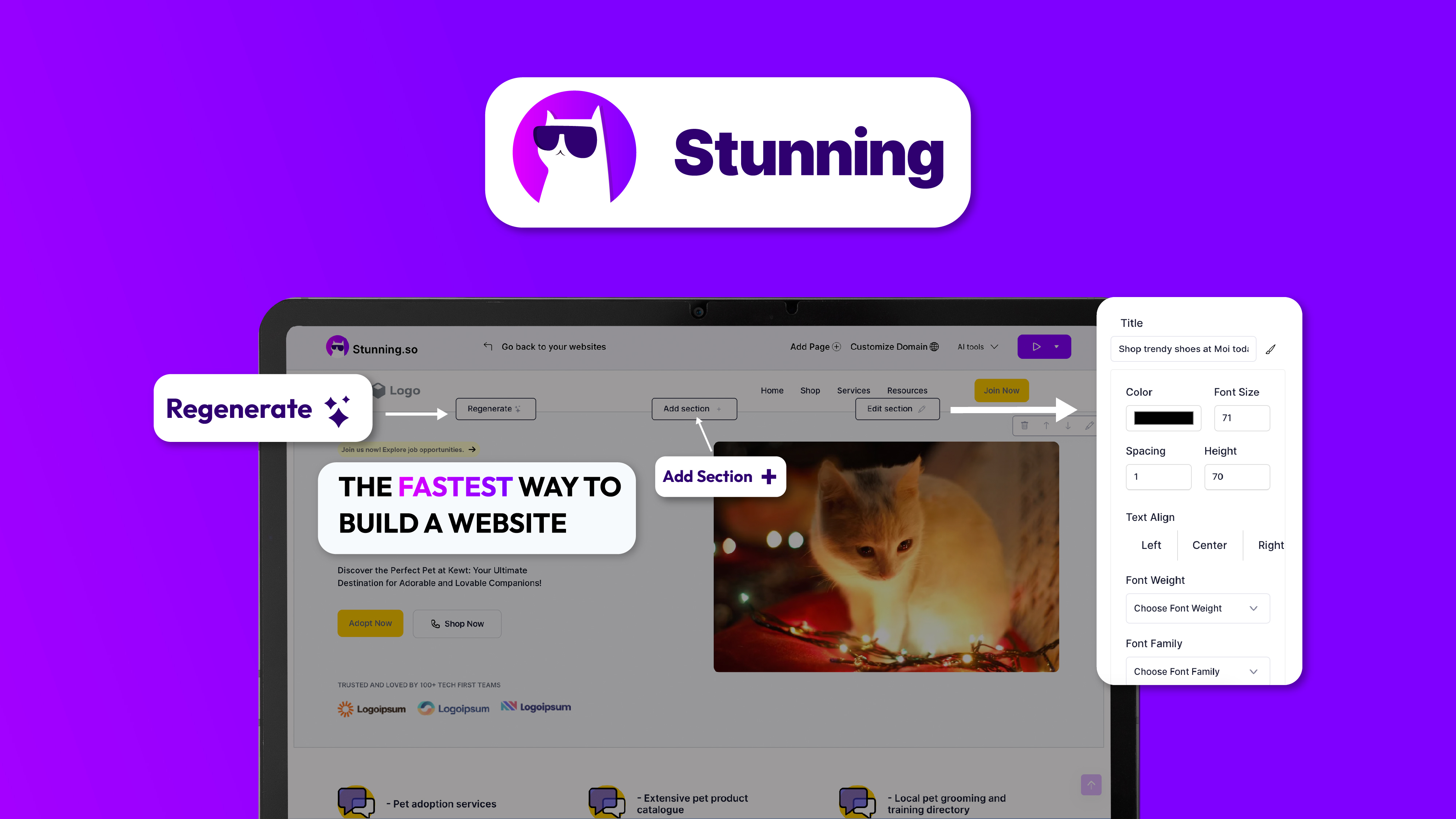 Generated by ChatGPT
ChatGPT Website Builder is an AI-powered website generator that allows users to generate websites, including copy and images, in less than 30 seconds. Using a combination of natural language processing (NLP) and machine learning, ChatGPT is able to generate content and images that are tailored to the user's needs.
Users can also customize the website with their own copy and images if desired. The process is simple and fast, with no coding required. Additionally, ChatGPT is integrated with Product Hunt, so users can easily find and try out the latest features.
Users can also join the wait list to be notified when new features are released. With ChatGPT, creating a website has never been easier or faster.
Featured