Extrapolate
Transformation of user's photo for age prediction.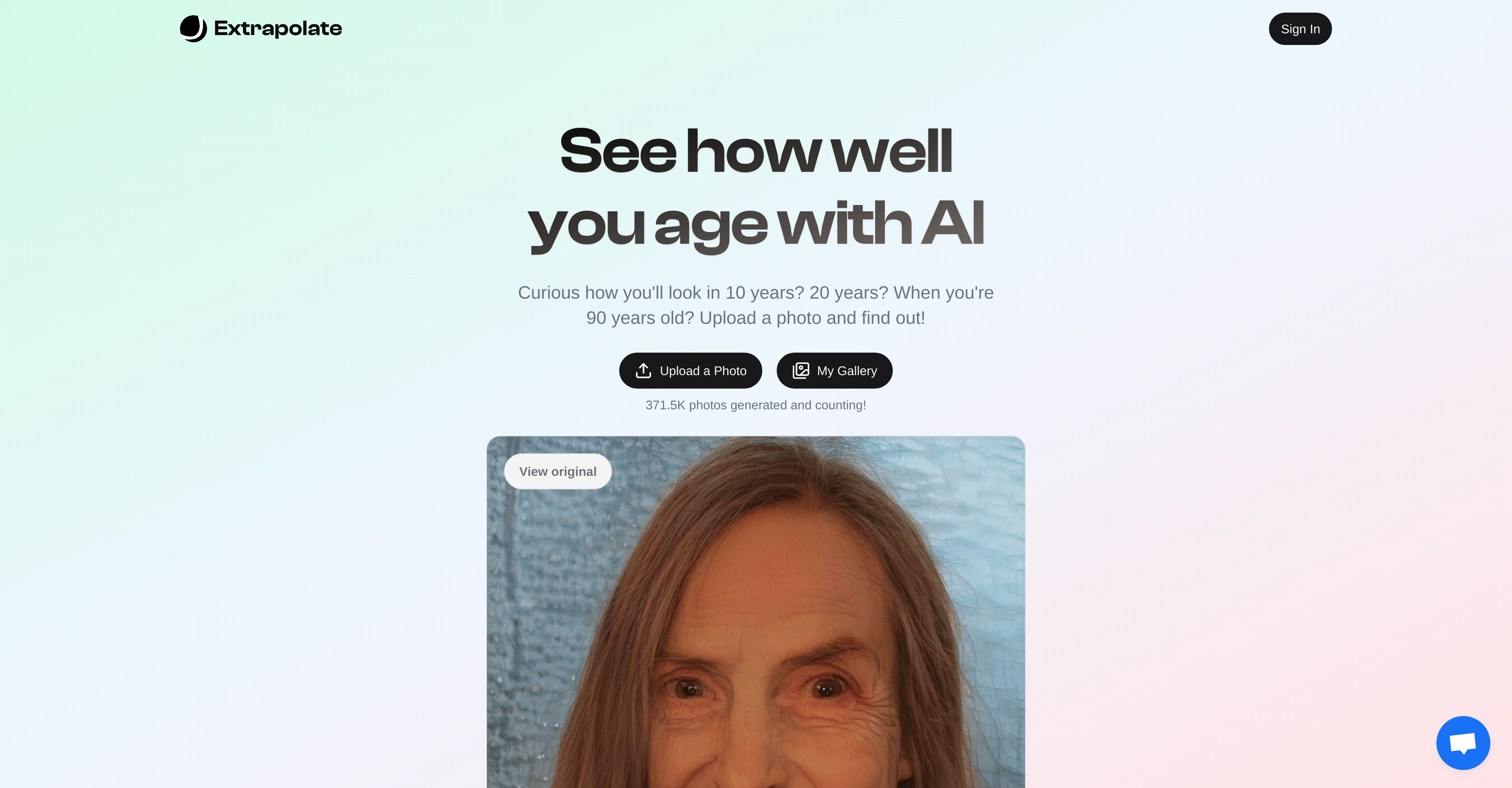 Generated by ChatGPT
Extrapolate is an app that uses Artificial Intelligence to transform a user's face and show how they will age. It is 100% free, privacy friendly, and easy to use.
After uploading a photo, the AI uses Vercel, Replicate, and Upstash technology to generate a new image of the user's face and how it will look in 10, 20 or even 90 years.
Over 14,700 photos have already been generated and the app continues to grow in popularity. With Extrapolate, users can see how they will age without any risk to their privacy.
Featured