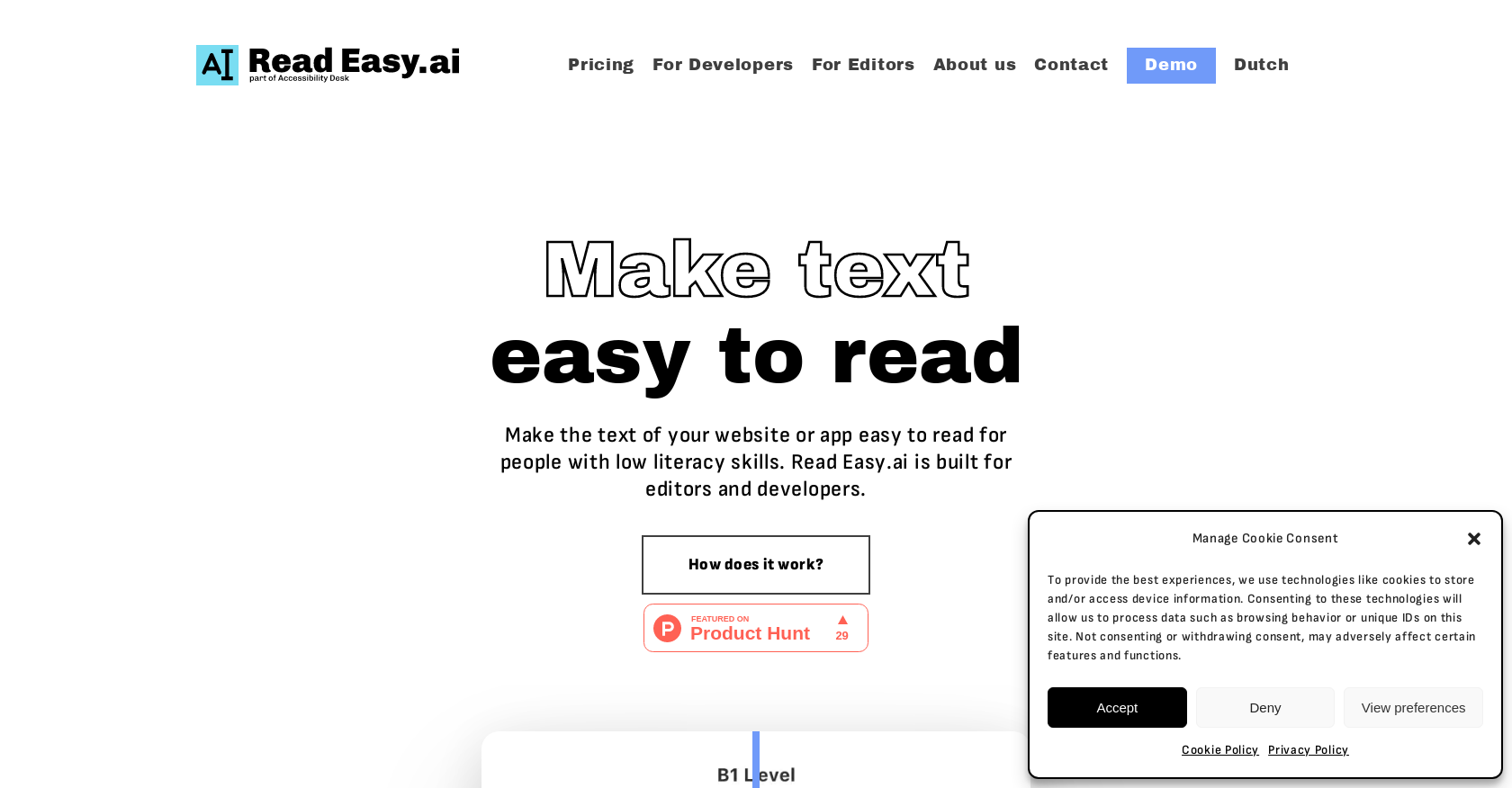 Generated by GPT-3
Read Easy.ai is an AI tool designed to make text more accessible to users with low literacy skills. It simplifies text, making it easier to read and understand, and it supports multiple languages including English, Spanish, German, Dutch, and Portuguese.
This tool is beneficial for both developers and editors. For developers, it offers an API and is compatible with a wide range of popular platforms and technologies, including React, React Native, Swift, Vue.js, WordPress, and custom development solutions.
For editors, it allows them to check if their text is simple enough for people with a reading disability, and provides feedback on which words or sentences need to be changed and why they are too difficult.
Additionally, the tool has a Cookie Policy, Terms of Use, and Privacy Policy. Read Easy.ai is part of Accessibility Desk and Digitaal Toegankelijk.
Featured
?
16 alternatives to Read Easy.ai for Text rewriting
03 Mar 2023

06 Feb 2023

13 Feb 2023

01 Jan 2023

20 Jan 2023

21 Dec 2022

01 Nov 2022

02 Aug 2022

08 Mar 2022

13 Jan 2021

28 Aug 2021

09 Sep 2021

09 Sep 2021

03 Feb 2020

01 May 2020

08 Dec 2020