UberCreate
Generated content creator: language & images.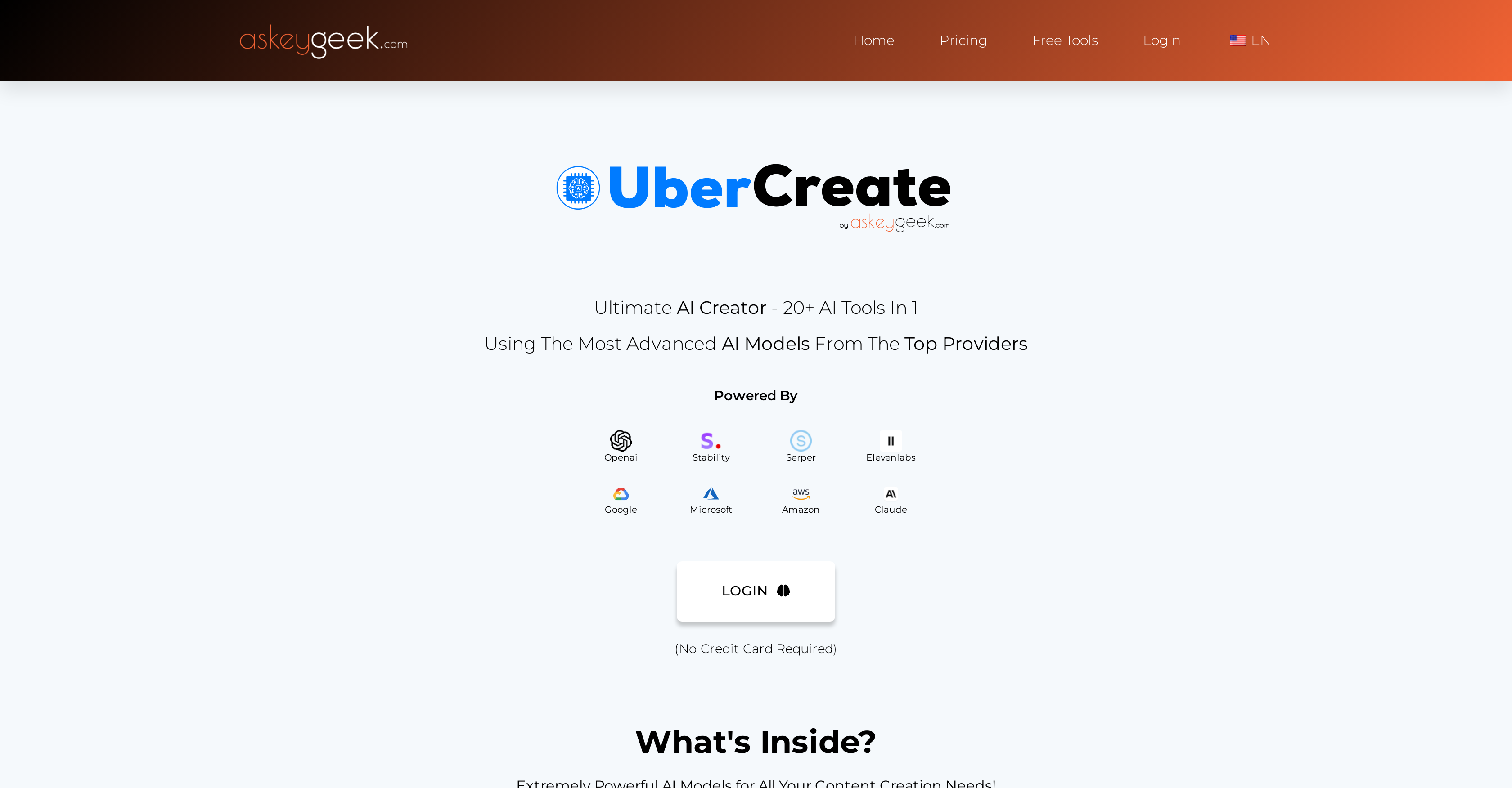 Generated by ChatGPT
UberCreate is an AI tool for generating powerful language content and images to fulfill all content creation needs. Powered by the OpenAI Davinci AI writer and OpenAI Image Generator, it enables generating text in 28 languages for different content creation purposes such as article generation, SEO content creation, reviews, and testimonials.
The tool offers a What-You-See-Is-What-You-Get (WYSIWYG) editing software that allows previewing and editing of content before the final generation. Furthermore, the tool also provides 30 AI prompt templates, and more are regularly added.
With the most powerful OpenAI DALL-E AI image generator, any template could be transformed into a professional category. Besides, the tool allows exporting results in PDF and Word documents or copying to the clipboard.
The user has different pricing options to choose from, including the free option that offers generating 1K words, prepaid full experience, and Creator Pro subscription that costs $29 and $15 per month, respectively.
Additionally, the tool offers users the opportunity to earn a 15% commission on all purchases made by referring friends to UberCreate. Overall, UberCreate is an ultimate AI writer and AI image generator that provides unbeatable prices and delivers a user-friendly experience, enabling the creation of high-quality and unique content with minimal effort.
Featured