Accio
A resume summary generator.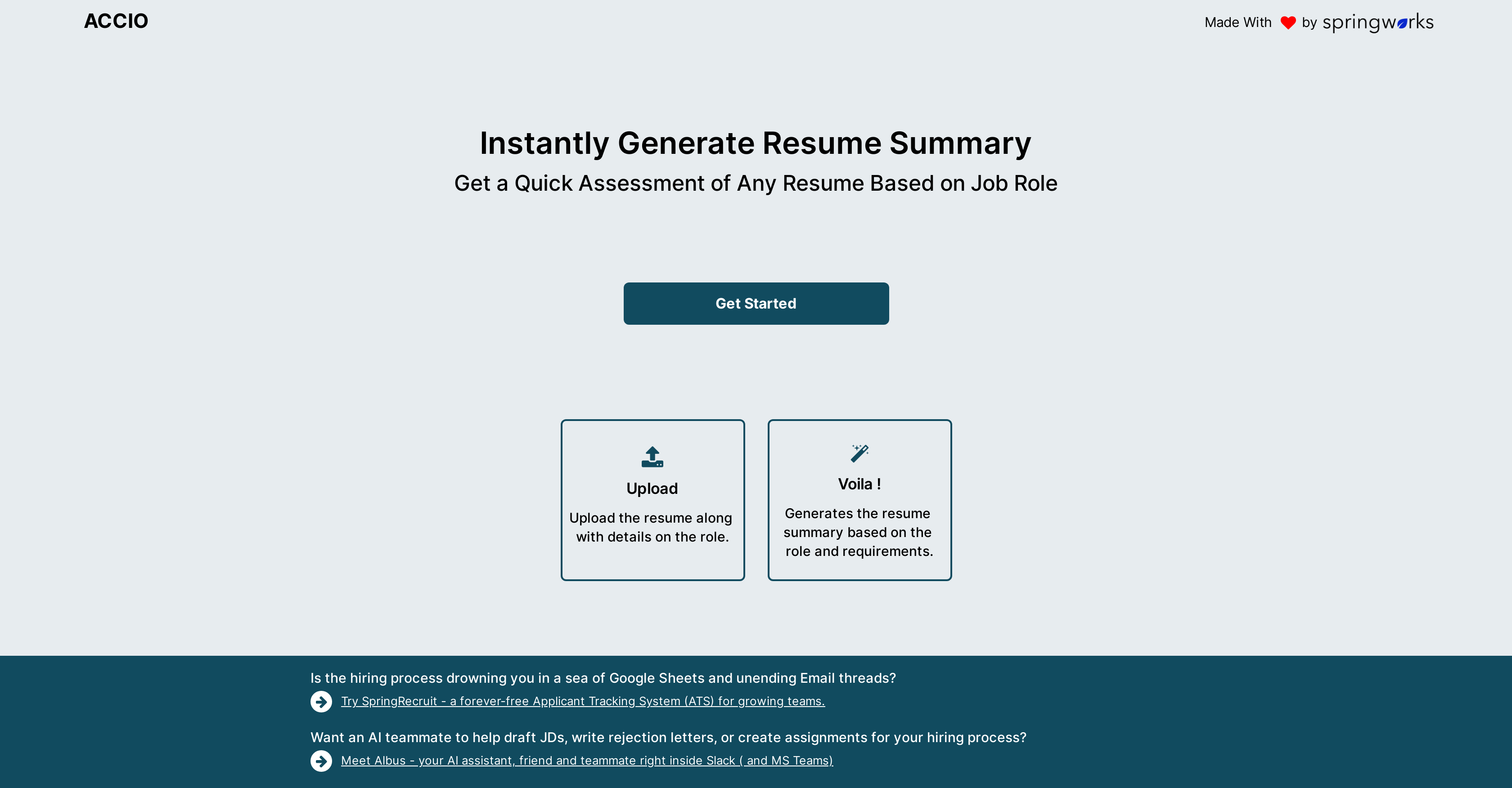 Generated by ChatGPT
Accio is an AI-based tool that allows users to quickly and easily generate a comprehensive summary of their resume. It works by analyzing the content of the resume, taking into account the job role, and producing a summary in seconds.
Accio is an ideal tool for busy recruiters and hiring managers who are overwhelmed by the numerous Google Sheets and emails associated with the hiring process.
Accio is part of a larger suite of tools that includes SpringRecruit, a free Applicant Tracking System (ATS) designed for growing teams, and Albus, an AI assistant that helps with drafting JDs, writing rejection letters, and creating assignments.
Featured