CaptionGen
Generating captions for social media posts.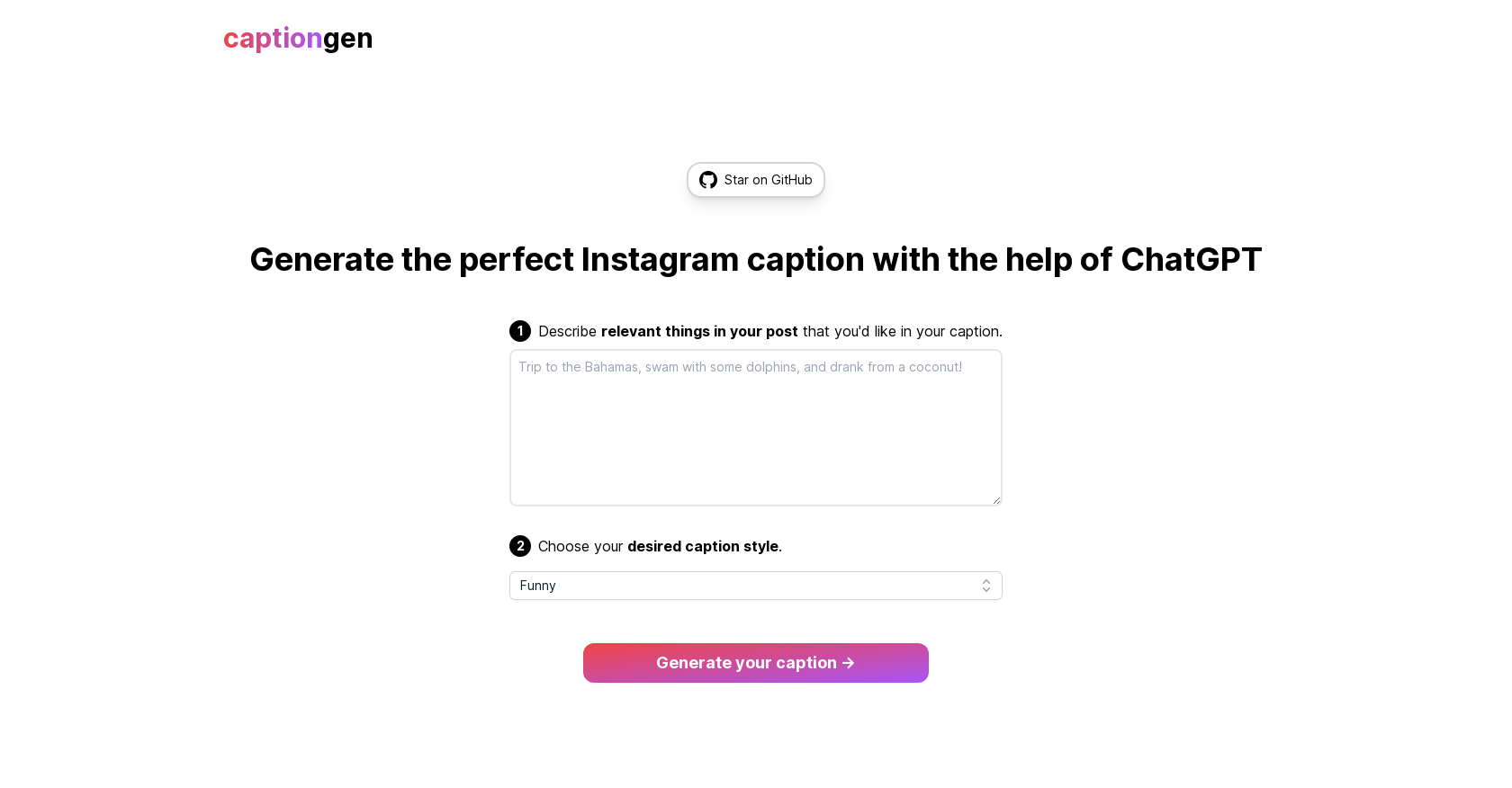 Generated by ChatGPT
Captiongen is an AI-based tool that helps users generate the perfect caption for their social media posts with the help of ChatGPT artificial intelligence technology.
The tool involves a two-step process where users are required to provide relevant details about their post and then select a desired caption style. Captiongen is available on GitHub and is supported by ChatGPT and Vercel Edge Functions.
What makes Captiongen unique is its ability to generate funny captions that are sure to attract attention on social media platforms. The tool works by analyzing the input provided by the user and matching it with a pre-existing database of captions.
The technology used by ChatGPT is based on Natural Language Processing (NLP) algorithms that help in understanding and generating human-like language.Captiongen is designed to make the process of creating captions quick and easy for users who are short on time or need help generating creative content.
The tool is aimed at individuals, influencers, and brands looking to enhance their social media presence and engagement. With its AI-based technology, Captiongen saves users the time and effort that goes into coming up with compelling captions for their posts.
Featured