Castmagic
Automated podcast content creation.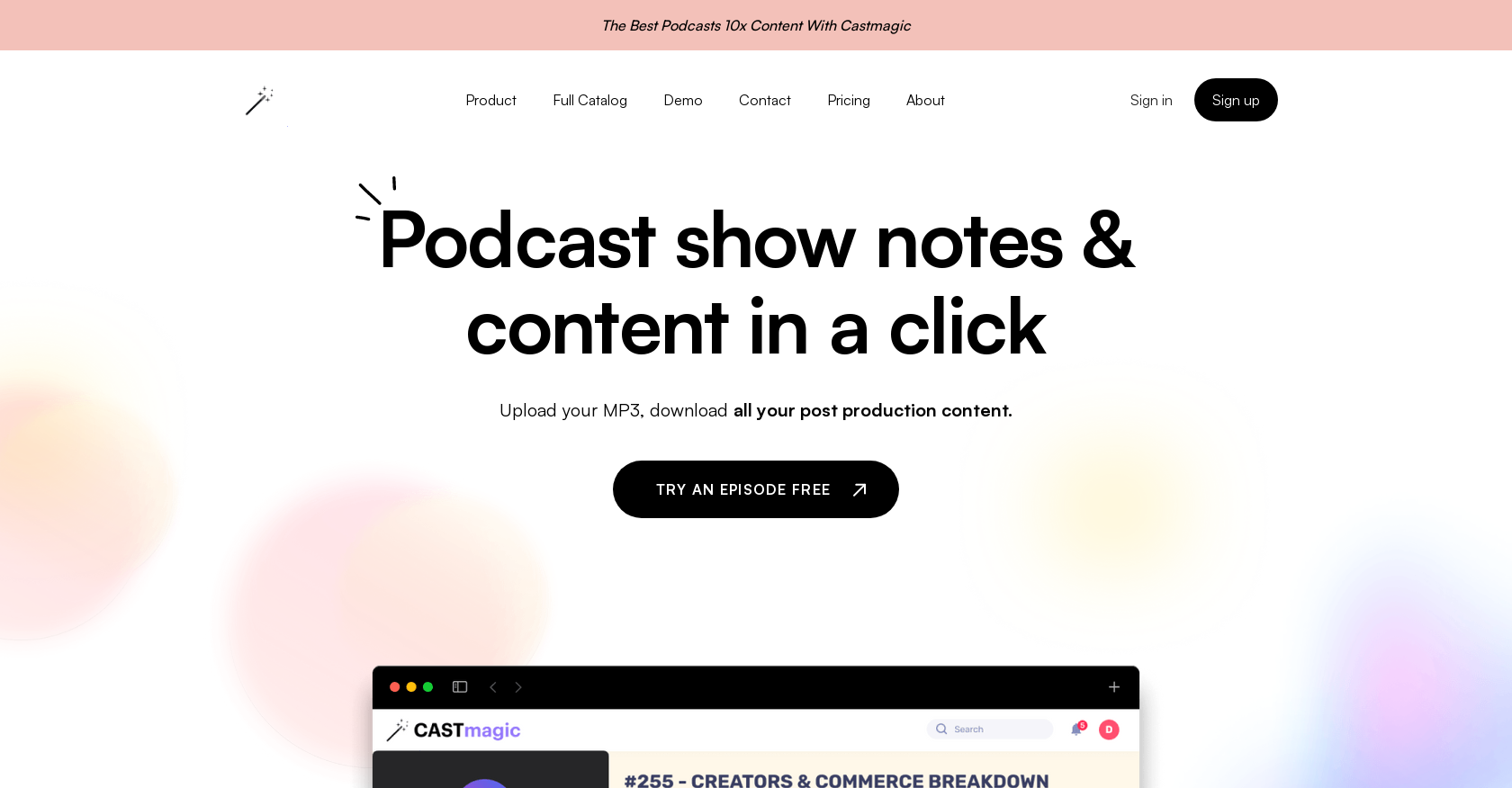 Generated by ChatGPT
Castmagic is an AI-powered tool designed to help podcasters save time and produce higher-quality content. It automates tedious post-production tasks so that podcasters can focus on creating high-quality audio content.
It converts audio into ready-to-publish content such as transcriptions, show notes, summaries, highlights, quotes, social posts, and more. It can also be integrated into other tools like Slack and Zoom.
Castmagic is a user-friendly solution that requires no coding and is available for macOS, Windows, Linux, Chrome, Safari, and Firefox. It also offers a free trial for users to test out the platform.
With Castmagic, podcasters can save 20+ hours a week and create content that is personalized for each listener. It can help increase podcast visibility and maximize revenue by providing dynamic website experiences that are tailored to individual visitors.
Featured