ChatWP
Chatbot providing WordPress support information.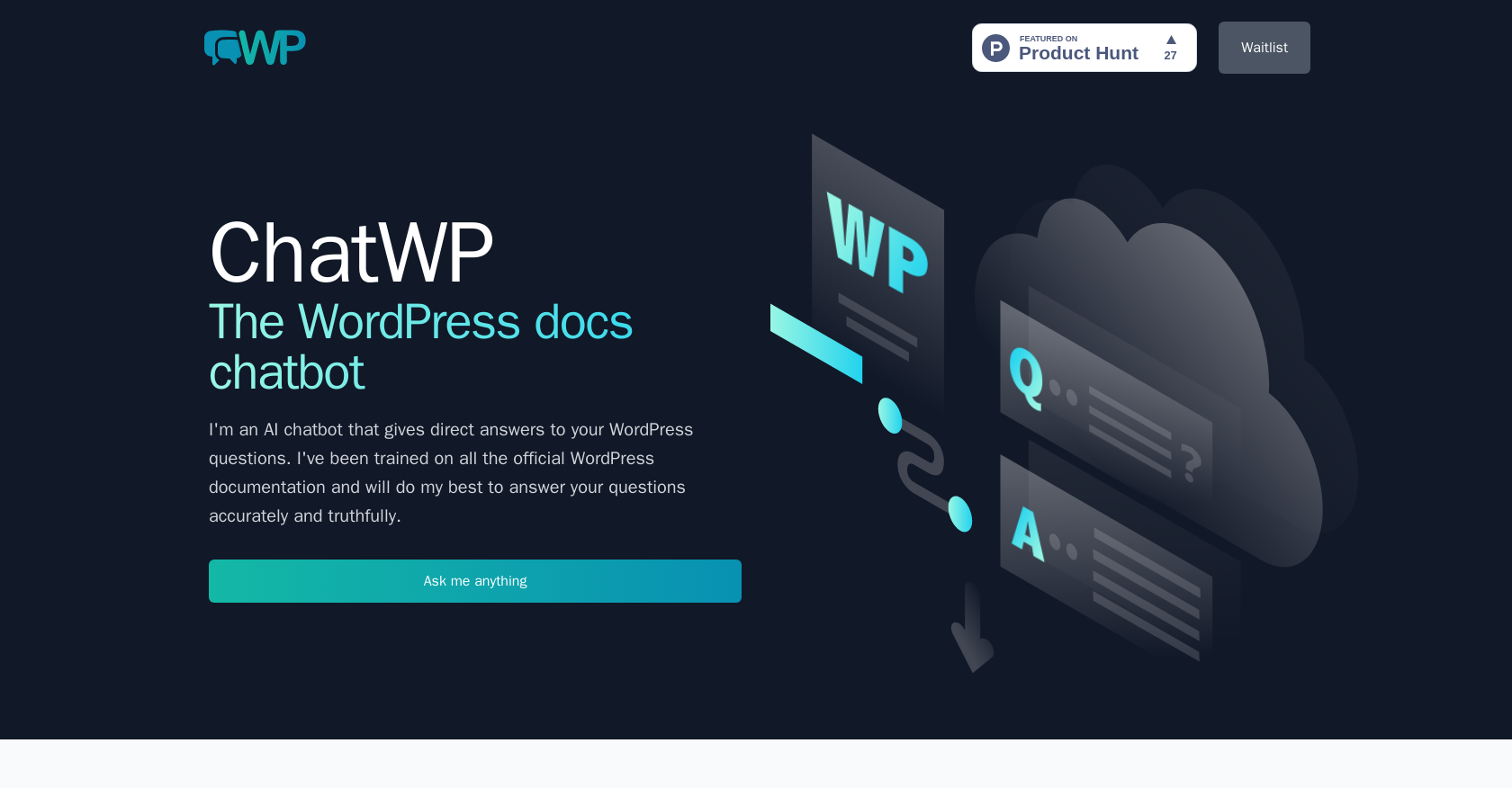 Generated by ChatGPT
ChatWP is an artificial intelligence (AI) chatbot that provides direct answers to WordPress questions. It is trained on the official WordPress documentation and has been designed to provide accurate and truthful responses.
By using the simple API, ChatWP enables businesses to easily create and integrate their own custom chatbot into websites, WordPress, apps, plugins, Slack and other platforms.
It can index support documents, code, blog posts and internal knowledge bases, and supports embeddable widgets for quick integration. ChatWP is developed by Aaron Edwards, founder of Imajinn AI, Infinite Uploads and Web3 WP, and Chief Technology Officer at WPMU DEV.
It is free to use, and a custom chatbot service for businesses and websites is forthcoming.
Featured