GoLinks
Info sharing platform for teams.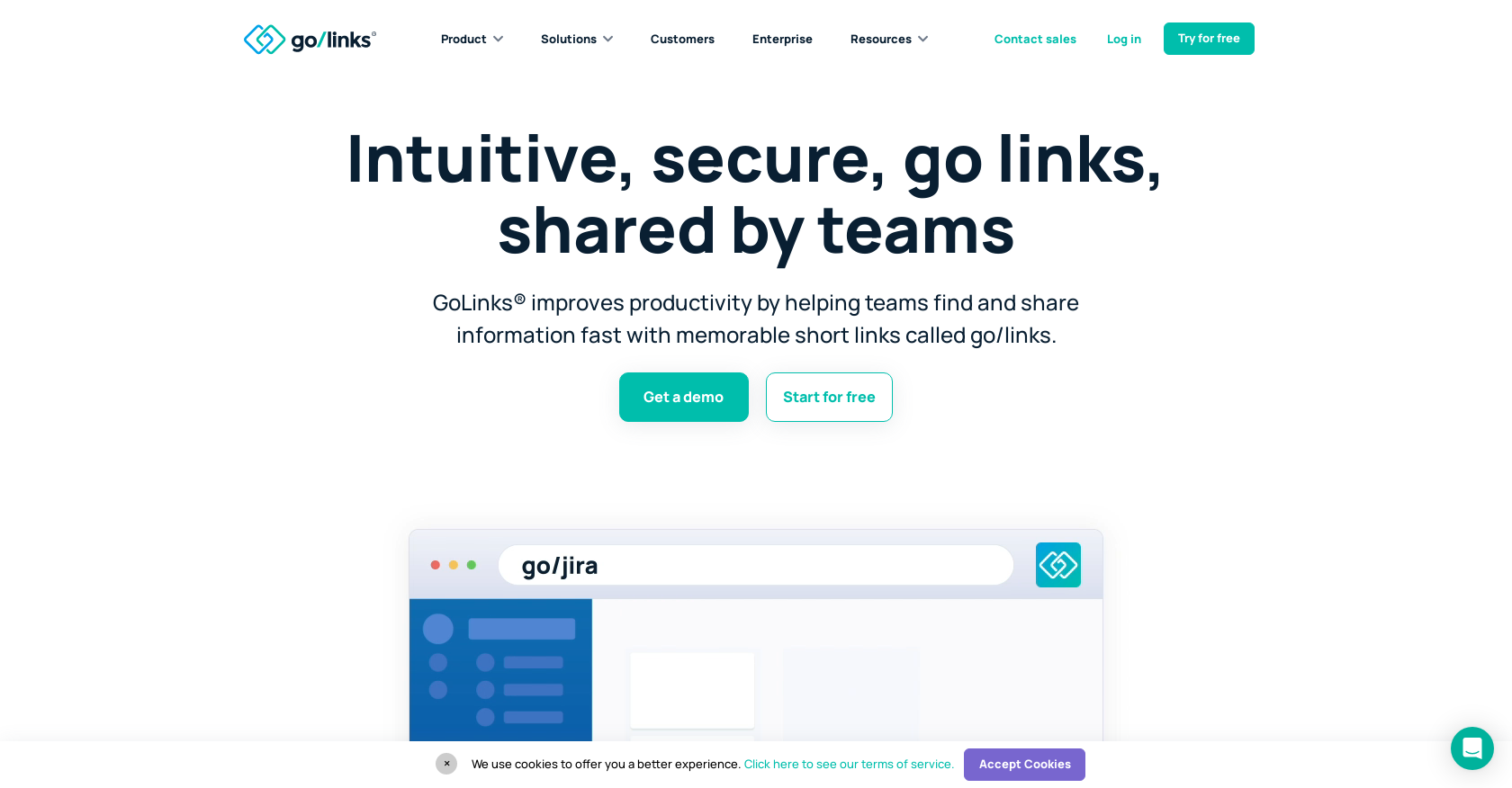 Generated by ChatGPT
GoLinks is a link management platform designed specifically for teams, to help them access and share information quickly and easily. It does this by creating memorable and secure short links, called go/links, which can be used to surface company information quickly and easily.
The platform promises to improve productivity by eliminating the need to hunt for bookmarks and reducing the number of steps needed to find information.
Users can customize short links with keywords that make sense to them to improve recall. The platform offers a range of features and benefits, including a dashboard to manage access to links, workspace analytics to gain insights into team activity, and integrations with other workplace apps.
The solution is tailored for use by a range of teams within organizations, from engineering and marketing through to HR and design. GoLinks is built on AI tools and offers GPTAI-powered search recommendations to enable faster access to information.
The platform offers free browser extensions and integrates with existing workplace apps. The solution offers a range of resources, including tutorials, tips, FAQs, and troubleshooting articles.
Customers include startups and enterprises across all industries. GoLinks is a leader in URL Shortener on G2.
Featured
?
1 alternative to GoLinks for Search