MikeAI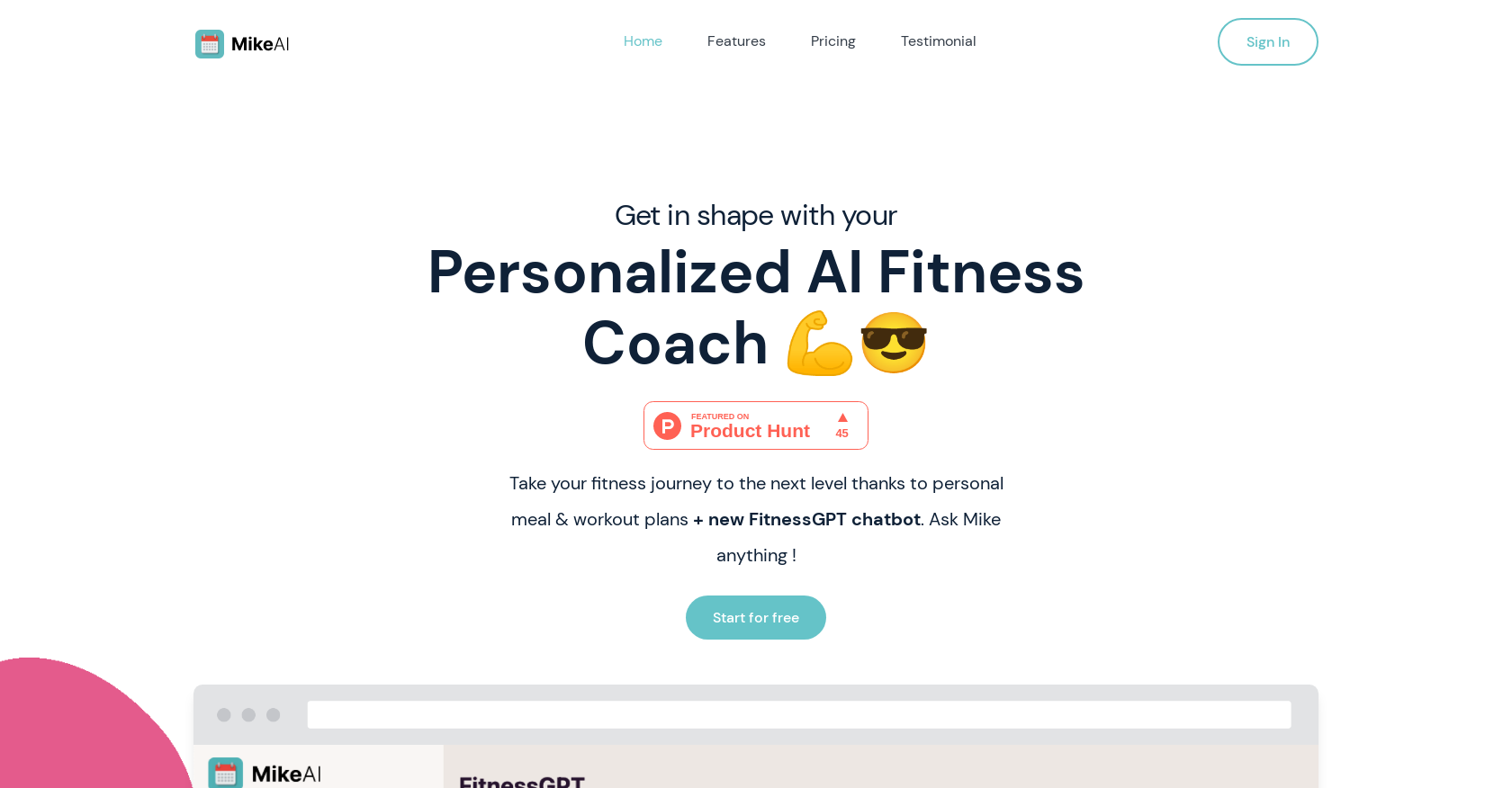 Generated by GPT-3
MikeAI is an intelligent fitness coach powered by AI that offers personalized nutrition and workout plans along with progress tracking. It is an easy-to-use platform that provides its users with a personalized meal plan based on their dietary needs and goals, which includes vegan, vegetarian, and sugar-free options.
Additionally, the platform generates workout plans that are tailored to the individual's goals and body type. MikeAI also generates detailed recipes for every meal plan and offers access to the FitnessGPT AI chatbot that can answer questions related to fitness and provide guidance throughout the user's fitness journey.
The platform offers three pricing plans: a free basic plan that includes 20 FitnessGPT questions, a monthly plan that costs $9.99, and an annual plan.
The premium plans provide unlimited access to meal plans, workout plans, recipes, and FitnessGPT. MikeAI has received positive feedback from clients who have found it to be a game-changer and a time-saver, offering accurate information and guidance on everything from injuries to meal planning.
It is built with love in Brighton, UK.
Featured