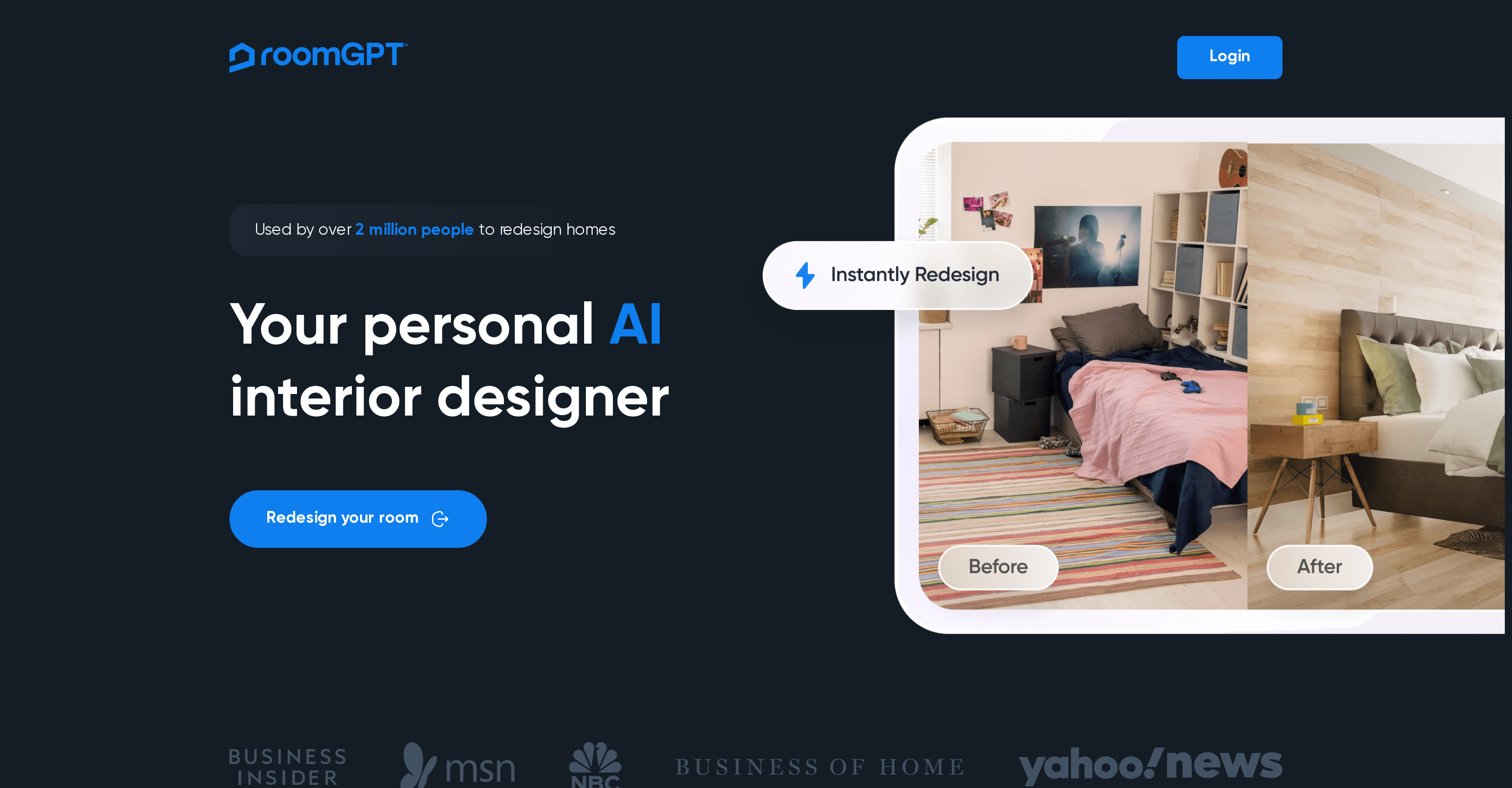 Generated by GPT-3
RoomGPT is an AI tool that allows users to create their dream room in seconds by generating different themes based on a photo of their current room. The tool is 100% free and eliminates the need for an interior designer.
RoomGPT has been positively received by over 92,000 users worldwide. The tool can generate images that depict a different layout, a change in wall color, or new furniture to help users visualize their ideal room.
RoomGPT is open-source and hosted on GitHub, making it easily accessible for developers to clone and deploy on their own platform with Vercel. The tool is powered by Replicate, Upload, and Vercel.
Overall, RoomGPT is a unique and innovative tool that simplifies the process of room remodeling by using AI-generated imagery to provide visual representations of different themes, color schemes, furniture, and layouts.
Featured
?
20 alternatives to RoomGPT for Interior design
22 Mar 2023

06 Mar 2023

07 Mar 2023

09 Mar 2023

13 Feb 2023

21 Feb 2023

12 Jan 2023

15 Jan 2023

17 Jan 2023

20 Jan 2023

24 Jan 2023

29 Jan 2023

11 Dec 2022

31 Dec 2022

01 Nov 2022

13 Nov 2022

03 Oct 2022

15 Sep 2022

15 Sep 2022

16 Sep 2022