Text-Gen
Writing assistant for managing knowledge.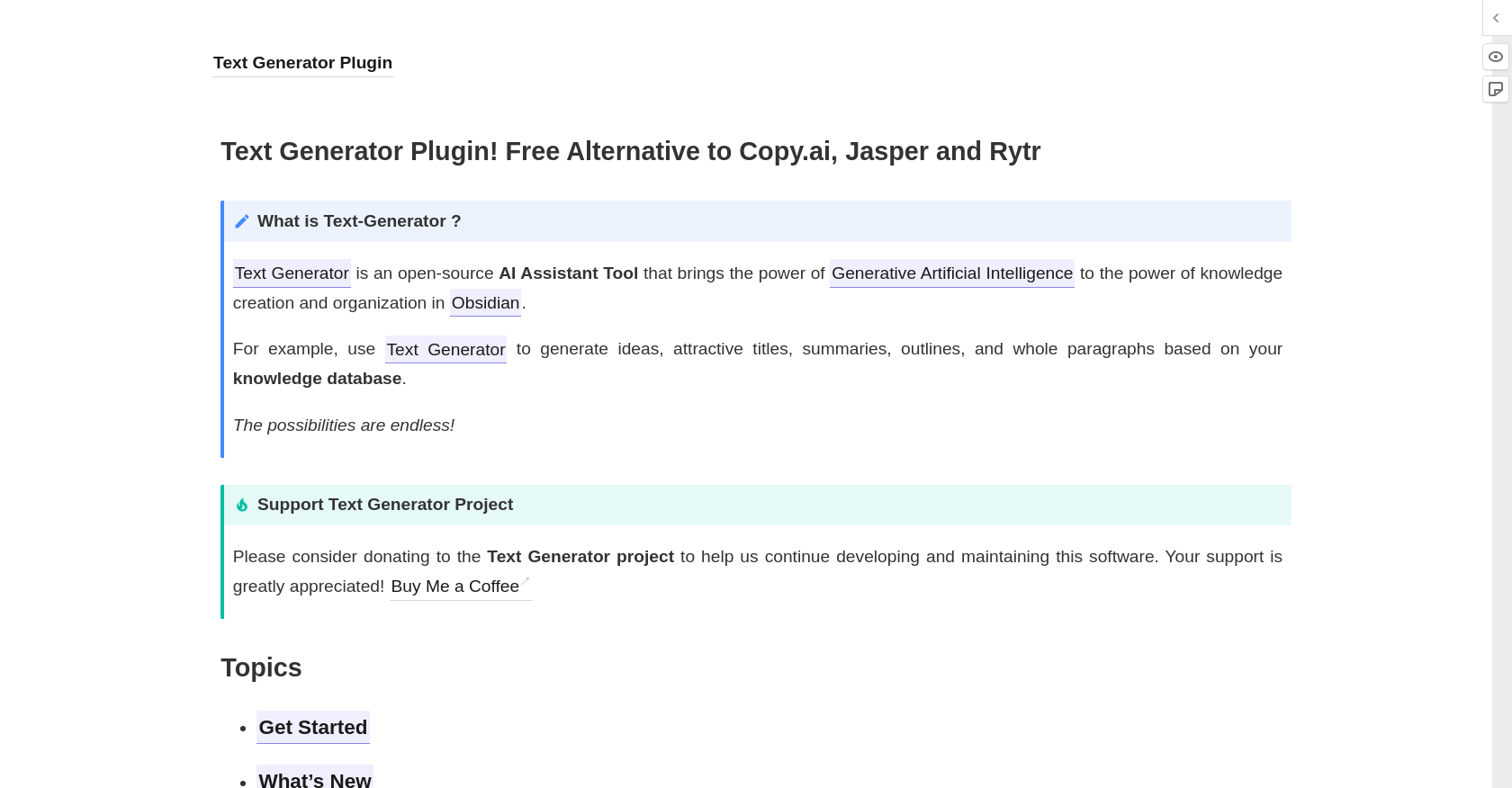 Generated by ChatGPT
The Text Generator Plugin is an open-source AI assistant tool that utilizes the power of Generative Artificial Intelligence to organize information in Obsidian.
With this plugin, users can generate ideas, titles, summaries, outlines, and whole paragraphs based on their knowledge database. The tool functions as a free alternative to other AI-based writing tools like Copy.ai, Jasper, and Rytr.
The plugin is compatible with Obsidian, a knowledge management system, and aids in the creation and organization of knowledge.The Text Generator Plugin offers endless possibilities and features.
It allows users to donate to support the Text Generator Project and provides information on how to get started, frequently asked questions, new updates, features, context considerations, commands, frontmatter configuration, templates, auto-suggest, and template packages.
The plugin also provides special thanks to the Plugin Developer Docs and open-source plugins like Obsidian-plugins-galore and Quickadd, who provided code to aid in developing the tool.Overall, the Text Generator Plugin is a useful and efficient writing tool that can assist in the creation of content by generating ideas, titles, summaries, and paragraphs using AI-powered technology.
It is ideal for individuals who use Obsidian to manage their knowledge database and want to streamline their content creation process.
Featured
?
204 alternatives to Text-Gen for Writing