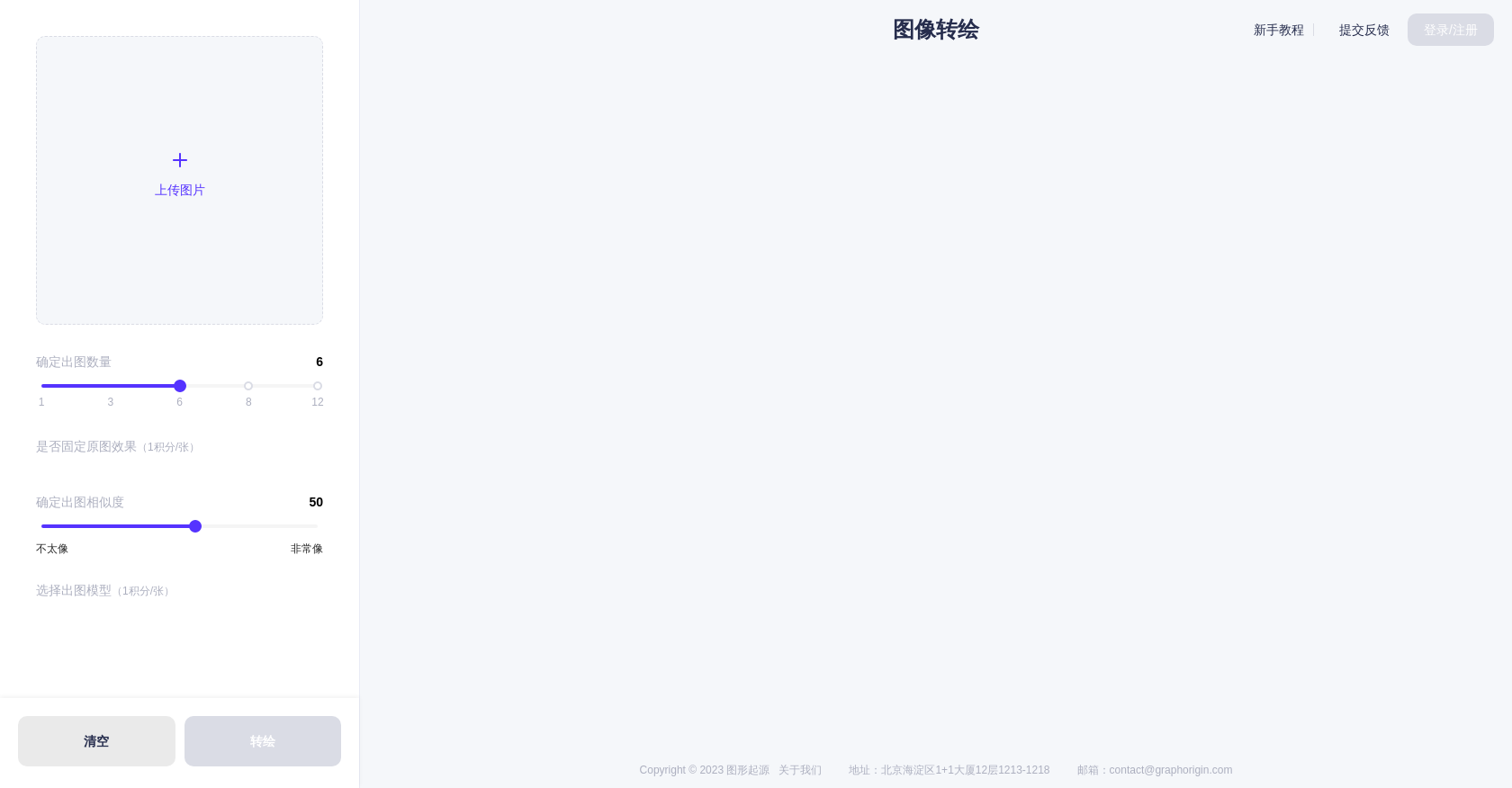 Generated by GPT-3
The tool, called "图像转绘" (Image-to-Illustration), allows users to transform their images into hand-drawn illustrations using a variety of styles such as Disney, oil painting, comic book, and more.
Users can adjust the number of generated images, fix or not fix the original image effects, the dimensions, and the outline of the image. Additionally, users can choose from various image models such as conceptual scenes, characters, 2D to 3D animation characters, and more.
The tool also provides an option to clear the original image and convert it to a hand-drawn illustration by paying a fee of six credits. The website belongs to the company Graph Origin based in Beijing, China.
A login account is required to use the platform, and users can provide feedback by using the form provided on the website. Overall, the tool appears to be a handy and interactive way for novices to learn the skill of hand-drawing illustrations using artificial intelligence.
Featured
?
5 alternatives to Transpic for Image to image
12 Feb 2023

13 Feb 2023

27 Feb 2023

03 Dec 2022

16 Oct 2022