Truewind
Financial management platform for startups.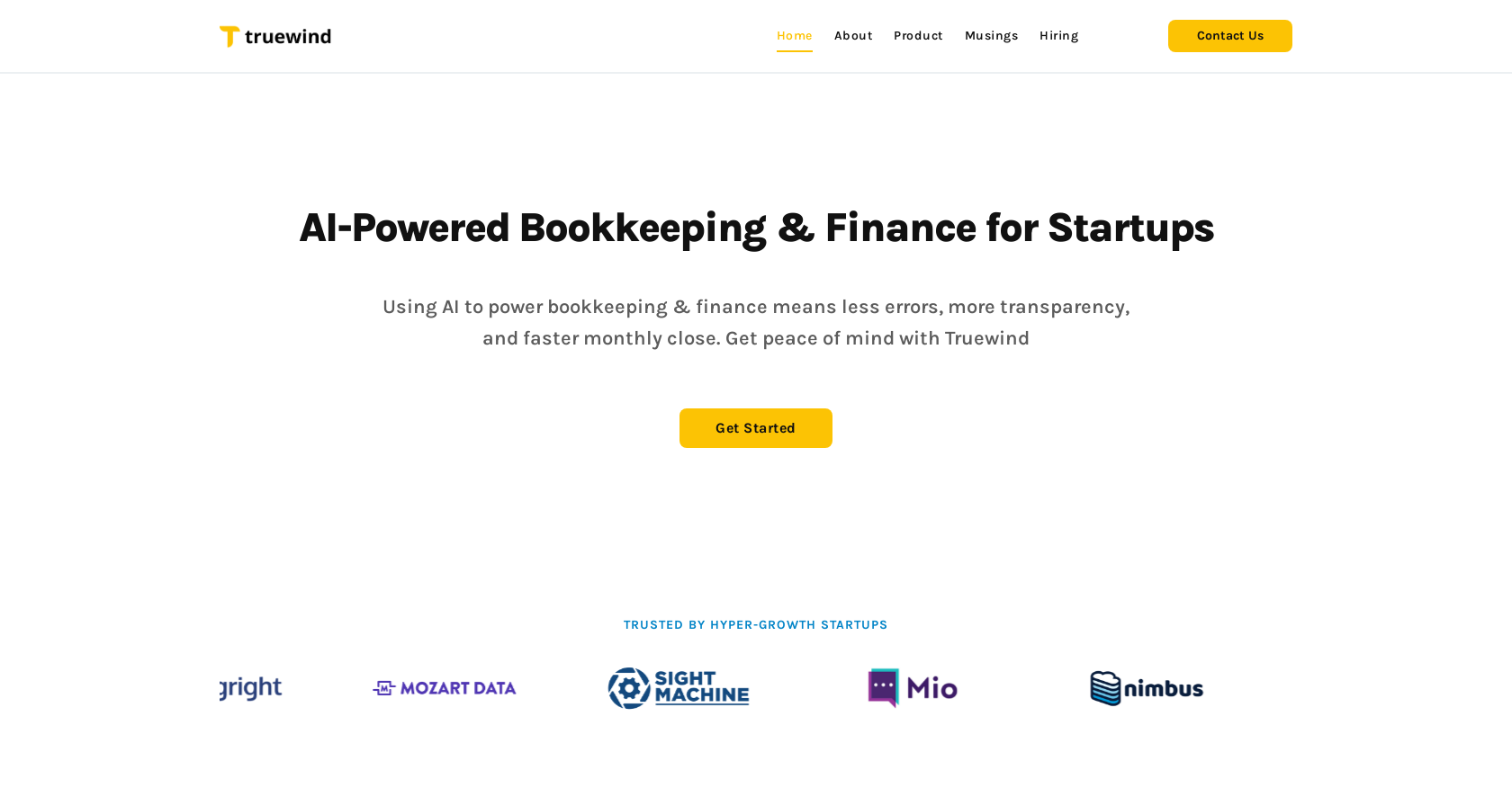 Generated by ChatGPT
Truewind is an AI-powered tool that provides financial services for startups. It uses a combination of AI and concierge service to deliver accurate and reliable bookkeeping along with detailed financial models.
The platform helps in managing investors, building a financial plan with growth goals and expense targets, and delivering financial reports for investors.
With Truewind, startups can get their books closed in days rather than weeks for faster business decisions. Truewind's back office finance experience is delivered through a combination of AI and human intervention, allowing for unmatched accuracy and timely results.
The platform's concierge team works with finance experts to manage books and taxes, delivering a world-class support experience to customers. Truewind has been trusted by hyper-growth startups and has received positive reviews from various customers.Overall, Truewind is an impressive platform that provides a complete financial solution customized for the unique needs of startups.
It delivers accurate and timely reports with less errors, providing more transparency and faster monthly closes, leading to better-informed business decisions.
Featured