WriteMage
Assisted writing for macOS/iOS.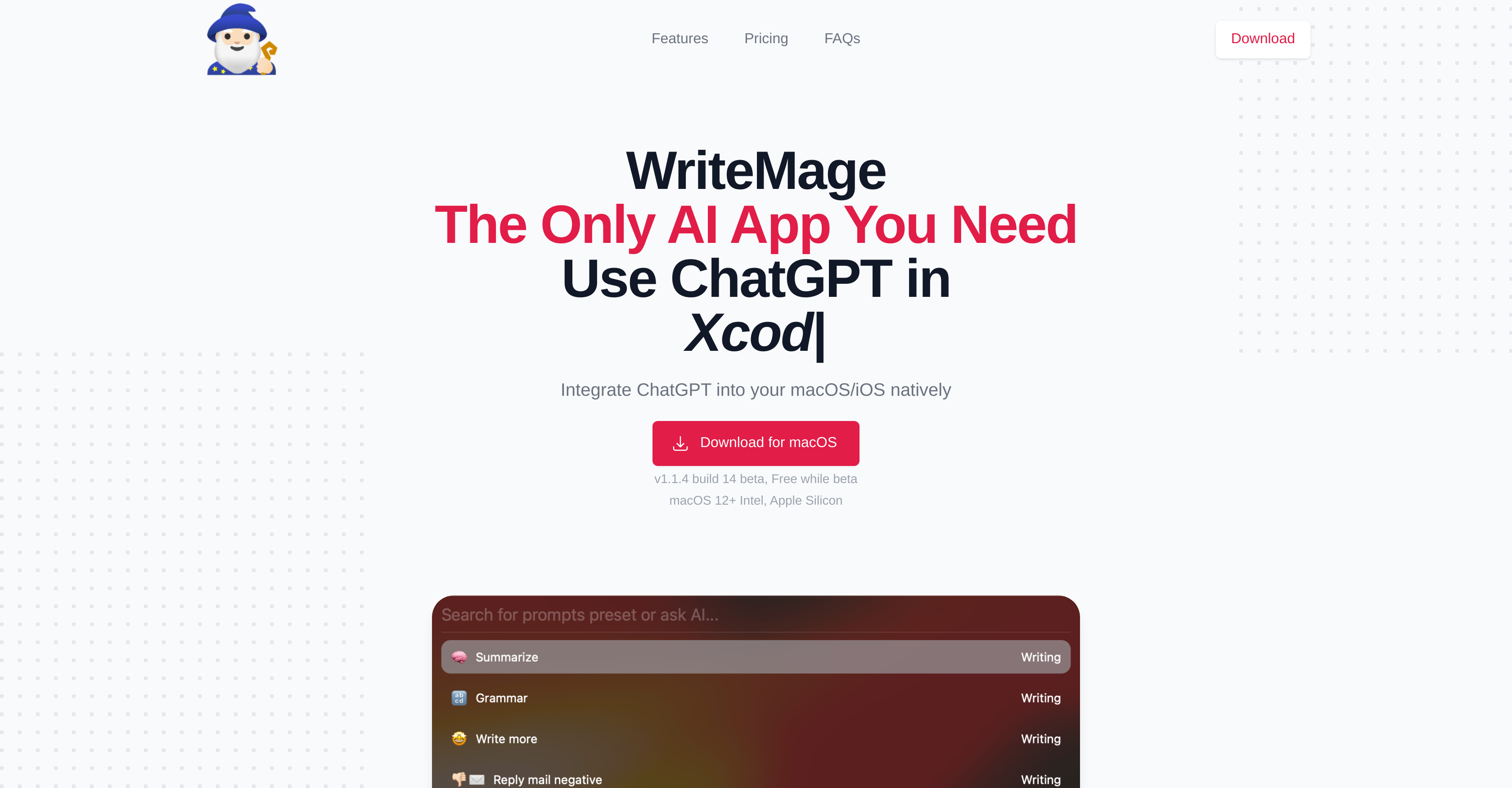 Generated by ChatGPT
WriteMage is an AI app that integrates chat GPT into macOS and iOS workflow, enabling users to increase their productivity in any app on their devices.
It works natively on macOS/iOS and floats on top of any macOS app, becoming a context-aware assistant that remembers session data and provides appropriate answers.
It also saves chat history locally, enabling users to pick up the conversation from where they left off. WriteMage's iOS version can be downloaded from the App Store at $25, whereas the macOS version is available for free while in beta, with a 25% lifetime discount if purchased before March 20, 2023, using the code PHLAUNCHDEAL.
Despite several clones in the market, WriteMage was designed to overcome the limitations of Apple's platforms, providing a unique and value-adding user experience.WriteMage's pricing ranges from $10/month to $11.87/month if billed annually, and provides a no-nonsense, expensive pricing scheme.
Users can purchase a Basic/$159.99 subscription, which includes two macOS devices, WriteMage iOS keyboard, and the possibility to provide one's own API key, with no word limit.
Alternatively, users can opt for the Personal/$189.99 subscription, which doubles the macOS device allowance, takes care of the API part, and provides 750,000 words per month.Finally, users who prefer a lifetime deal of WriteMage can get one at $169.99/year, inclusive of two macOS devices, WriteMage iOS keyboard, and a two-year update.
Featured
?
204 alternatives to WriteMage for Writing