AI Magic Writer
Assisted video script creation.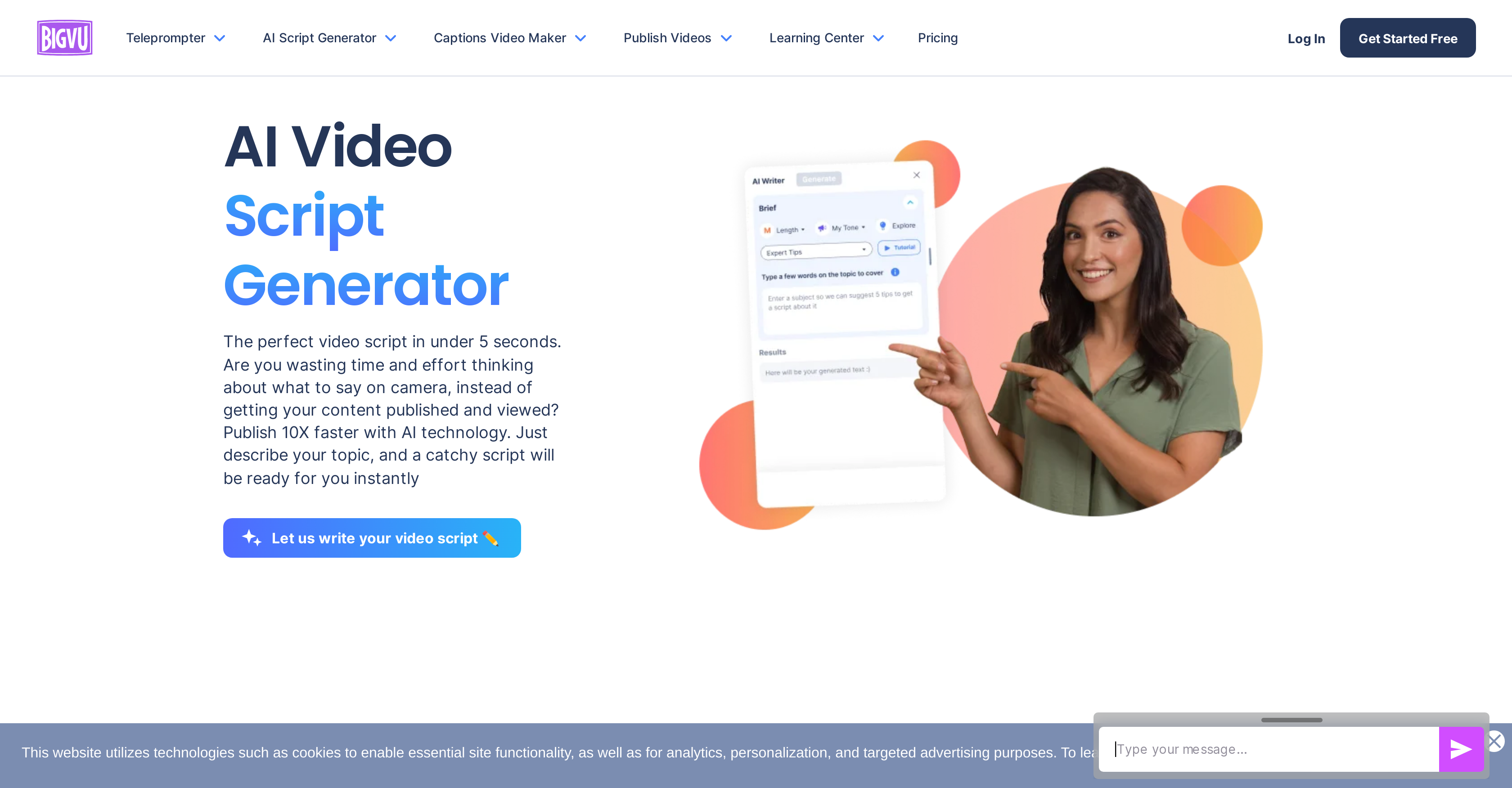 Generated by ChatGPT
AI Magic Writer is a revolutionary video script writing tool that leverages AI technology to help you create a professional script in under 5 seconds. Just describe your topic and the AI Magic Writer will instantly generate a catchy script tailored to your needs.
The AI Magic Writer provides a variety of templates for topics such as business pitches, sales proposals, news updates and industry tips. The script will scroll up the screen as you read it like a pro, so you can look straight into the camera with confidence.
When you're done, use BIGVU's suite of editing tools to brand and stylize your video, and share it with just one click on all your social media platforms.
AI Magic Writer is perfect for creating videos on the fly, so you don't have to spend hours thinking about what to say. Get your content published and viewed faster with the AI Magic Writer.
Featured