Edit AI
3D virtual staging for interior design.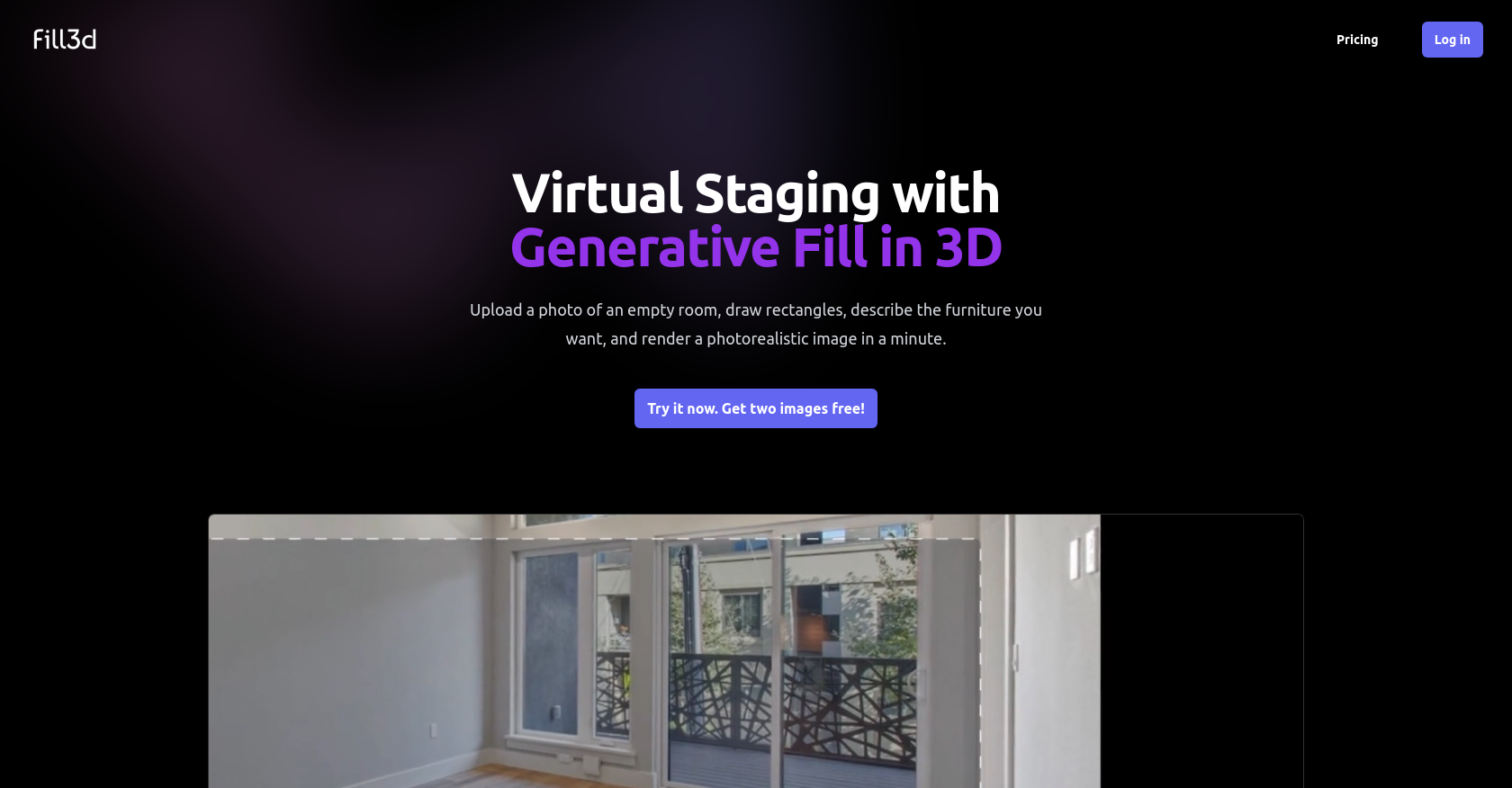 Generated by ChatGPT
Fill 3D is a tool that offers generative fill in 3D for virtual staging purposes. With this tool, users can upload a photo of an empty room, draw rectangles, describe the furniture they want, and in just a minute, render a photorealistic image.One of the key features of Fill 3D is its ability to produce realistic results.
Unlike other solutions, it performs generative fill in 3D with accurate lighting, resulting in images that are free of warping or glitches.Another advantage of Fill 3D is its efficiency.
For most images, it can generate results in under a minute. Even for higher-resolution images, the generation process takes a maximum of 1-2 minutes.Furthermore, Fill 3D offers high-resolution results that match the resolution of the original images.
Users no longer have to settle for low-resolution outputs, as the tool can provide results as high as 4K or even higher.Users of Fill 3D also have the flexibility of refining and regenerating results multiple times without any additional cost.
Once an image is uploaded, it can be refined and regenerated repeatedly to achieve the desired outcome.Fill 3D was created by @olokobayusuf and built using Function AI.
It also has an active community on Instagram and GitHub.Overall, Fill 3D is a powerful tool for virtual staging, offering realistic results, fast generation, high resolution, and infinite refinement capabilities.
Featured
Fill3d was manually vetted by our editorial team and was first featured on September 29th 2023.

Would you recommend Fill3d?
Help other people by letting them know if this AI was useful.
5 alternatives to Fill3d for Room staging
If you liked Fill3d
Help
⌘ + D bookmark this site for future reference
⌘ + ↑/↓ go to top/bottom
⌘ + ←/→ sort chronologically/alphabetically
↑↓←→ navigation
Enter open selected entry in new tab
⇧ + Enter open selected entry in new tab
⇧ + ↑/↓ expand/collapse list
/ focus search
Esc remove focus from search
A-Z go to letter (when A-Z sorting is enabled)
+ submit an entry
? toggle help menu
x
Sign in to continue (100% free)
To prevent spam, some actions require being signed in. It's free and takes a few seconds.
Sign in with Google