AI-Powered Post Generator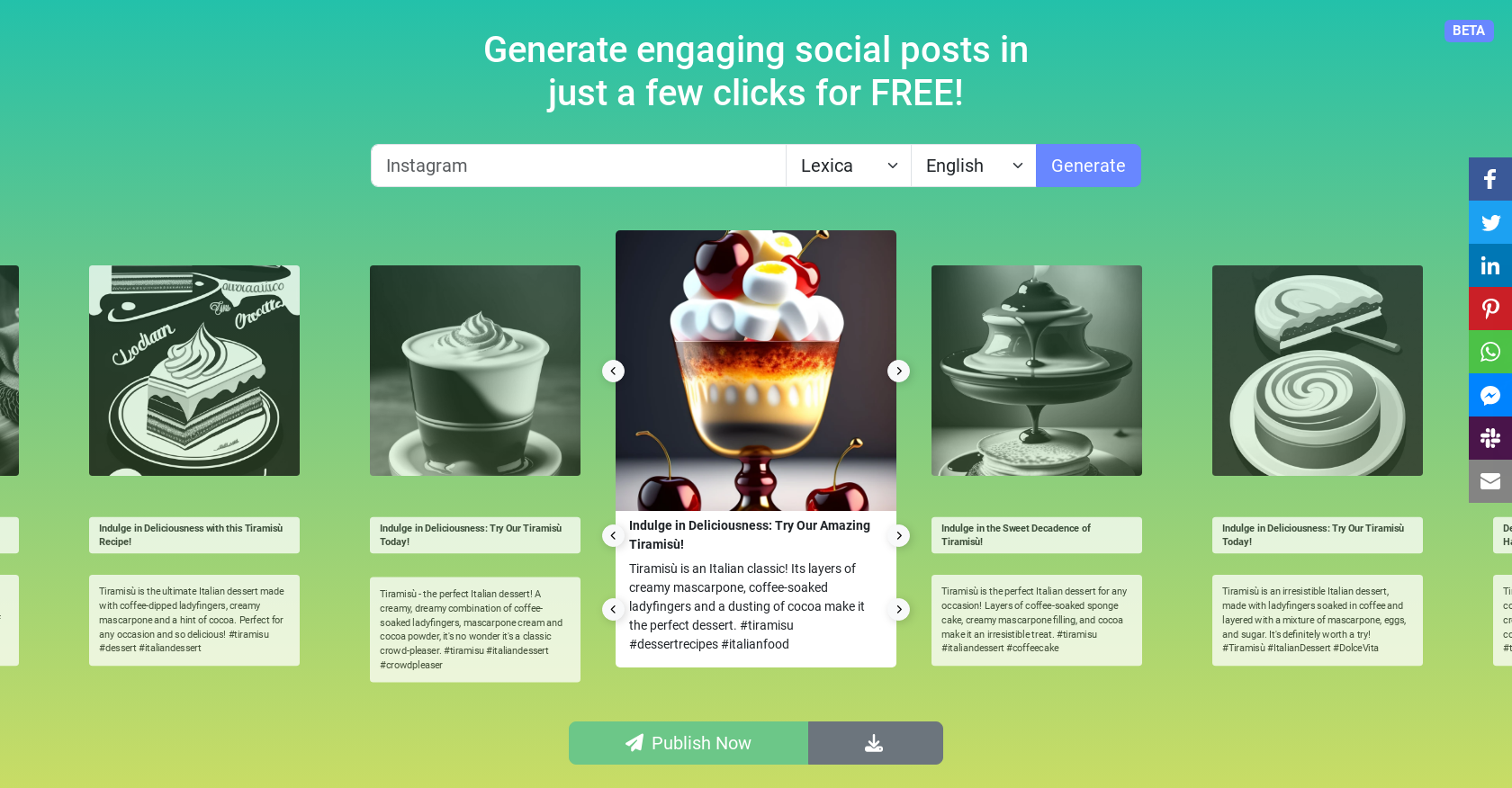 Generated by GPT-3
The AI-Powered Social Media Post Generator from RADAAR is an online tool designed to help users quickly and easily create engaging social media posts tailored to their target audience.
With a few clicks, users can generate original and creative posts in a range of languages, including English, German, French, Italian, Spanish and Turkish.
Additionally, the tool features a library of media sources such as Lexica, Unsplash, Pexels, Pixabay, Giphy and Tenor, allowing users to easily find the perfect images and videos to accompany their posts.
The tool also provides users with a range of Instagram Reels-specific post templates, allowing them to create fun and creative videos with music, transitions and effects.
The post generator also supports sharing on Facebook, Twitter, LinkedIn, Pinterest, WhatsApp, Messenger and Slack, making it easy for users to reach their desired audience with minimal effort.
Featured
?
15 alternatives to AI-Powered Post Generator for Social media posts
09 Mar 2023

22 Feb 2023

22 Feb 2023

04 Jan 2023

15 Dec 2022

10 Nov 2022

29 Nov 2022

30 Nov 2022

02 Oct 2022

11 Jul 2022

08 Jan 2022

02 Feb 2021

15 Jul 2021

12 Nov 2021

04 Dec 2020