Fantoons
Generated comics automatically.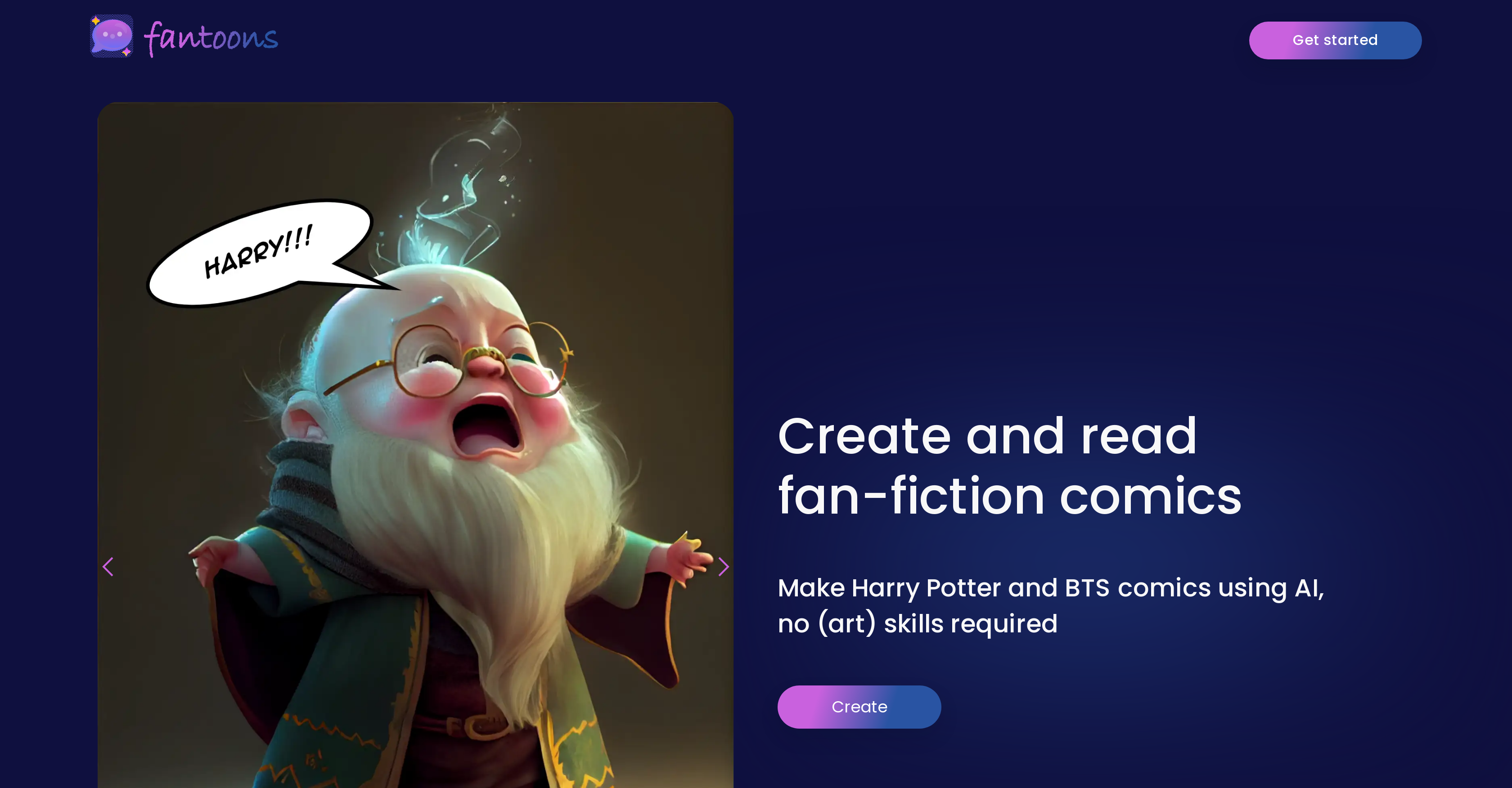 Generated by ChatGPT
Fantoons is an AI-powered comic creation tool that allows users to easily create their own comic panels with a variety of AI-generated characters, or design their own.
In addition to creating comic panels, users can also explore existing comic stories, such as The Great Dumbledore Caper, The Case of the Missing Time Turner, and Harry and Ron's Comic Book Adventures.
The tool is also available as an app called Jelly for Fandoms, which can be downloaded for free. With its easy-to-use interface, Fantoons ensures users can create their own comic panels with minimal effort and time.
All data collected is protected by the privacy policy and terms of service.
Featured