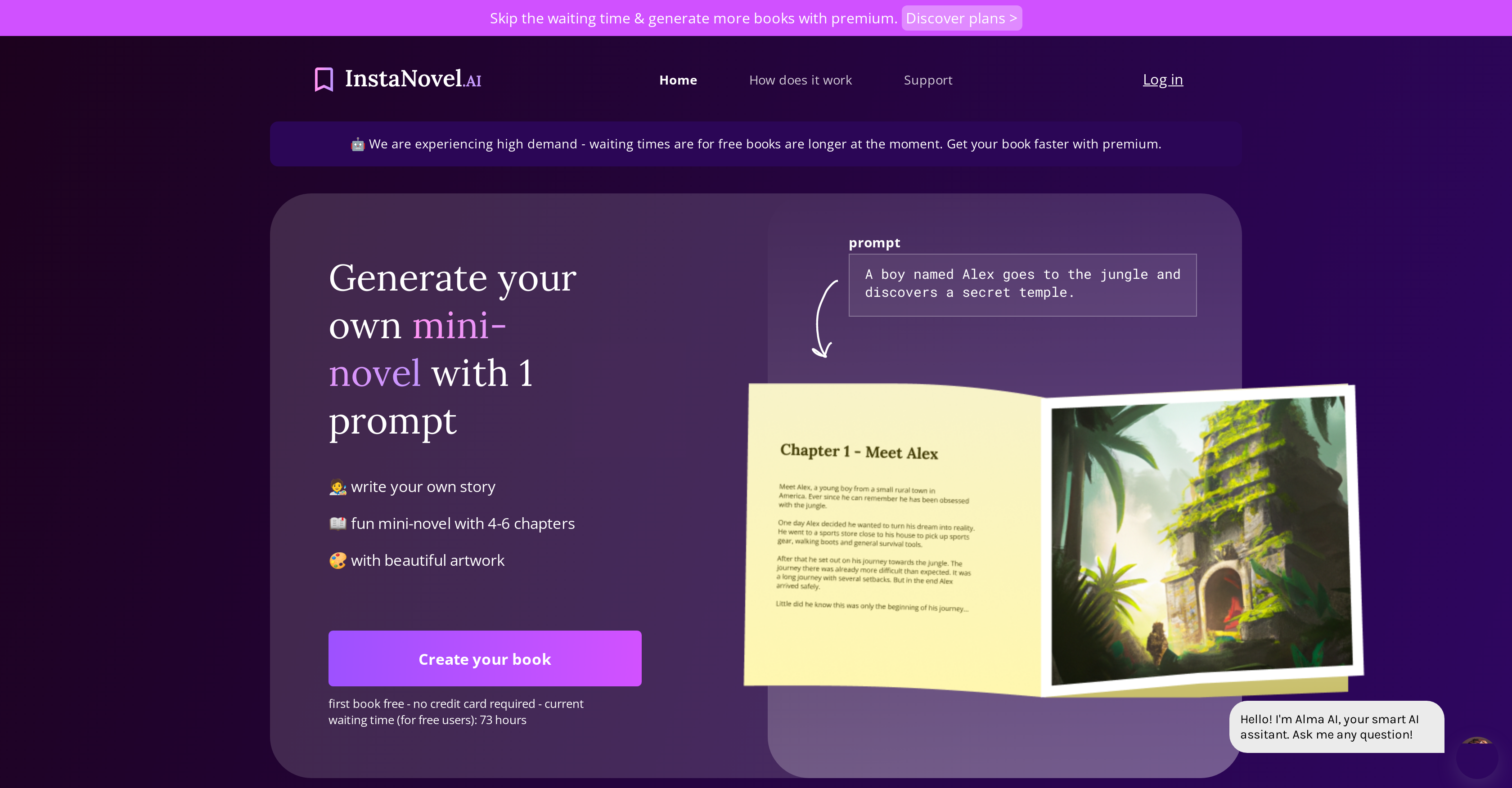 Generated by GPT-3
InstaNovel is an AI-powered tool that allows users to generate their own mini-novels with the click of a button. InstaNovel uses a combination of GPT-3 and Dall-E 2 technology to generate the contents of the book based on a user-provided prompt.
This technology allows users to quickly create stories without any writing experience. The stories can be rendered as a mini-website for users to read, and the tool will soon support printing hard copies of the stories.
The tool is currently limited to English, but support for other languages is planned for the future. InstaNovel is free to use, with a current waiting time of 47 hours for free users, or users can upgrade to the premium package to skip the waiting time and generate more books.
Featured
?
21 alternatives to InstaNovel for Story writing
12 Mar 2023

15 Mar 2023

06 Feb 2023

15 Feb 2023

17 Feb 2023

20 Feb 2023

04 Jan 2023

11 Jan 2023

28 Jan 2023

08 Dec 2022

30 Dec 2022

12 Nov 2022

25 Nov 2022

30 Nov 2022

09 Oct 2022

20 Oct 2022

02 Aug 2022

17 Jul 2022

10 Jun 2022

02 Feb 2022

12 Mar 2022