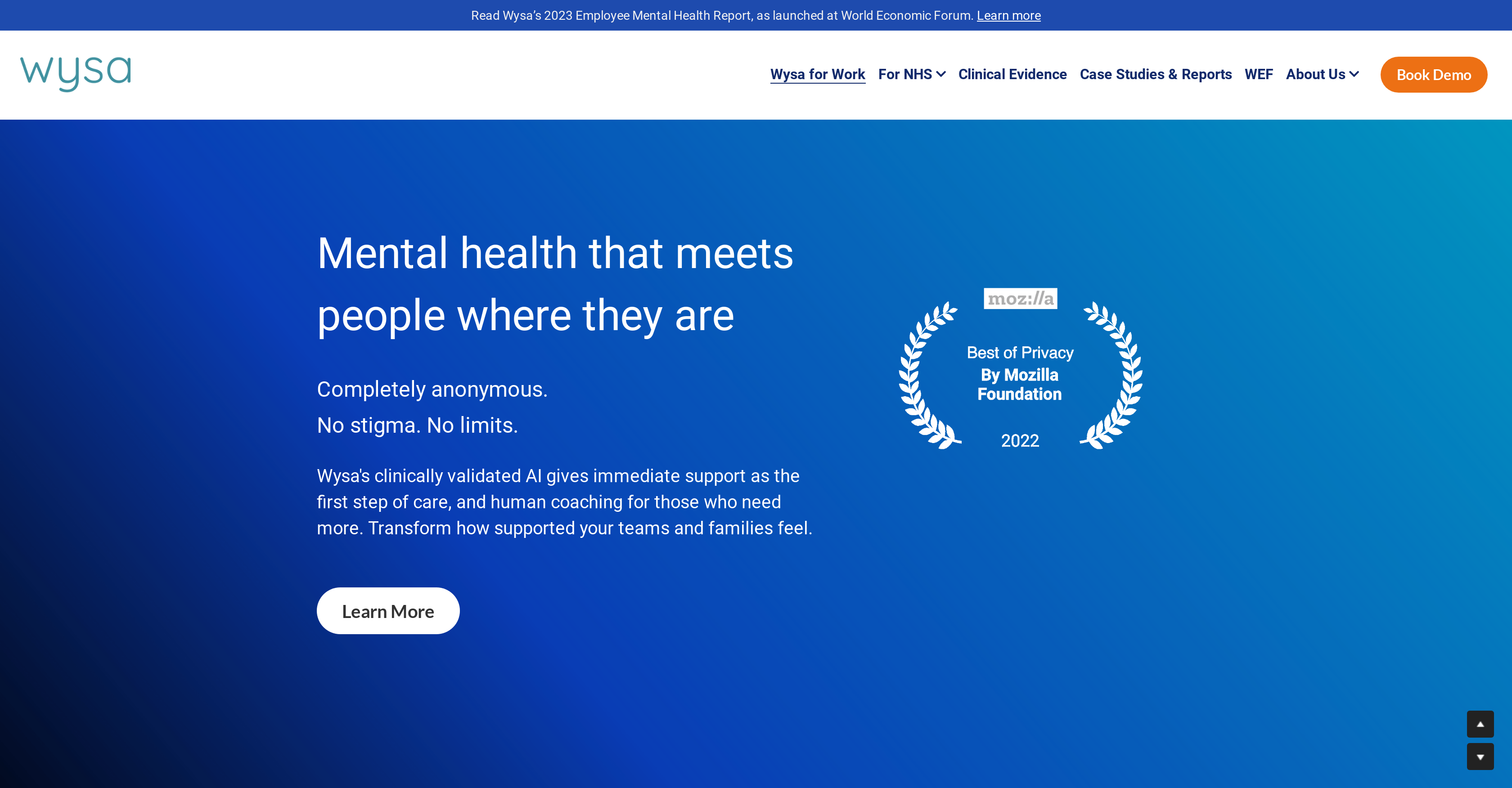 Generated by GPT-3
Wysa is an AI-powered mental health platform that specializes in providing anonymous, safe, and free support for people struggling with negative thoughts and emotions.
It offers a range of services, including one-on-one conversations with AI coaches and access to curated, clinically-validated Cognitive Behavioral Therapy (CBT) programs.
There are also on-demand self-care exercises, such as resources for anxiety, sleep, and handling difficult conversations, as well as support for those in need of professional help.
Wysa has held over half a billion conversations with more than five million people across 95 countries, and its AI-led support has been proven to improve symptoms while taking on 80% of the support load.
It is also equipped with an SOS feature that guides people towards local and national crisis care helplines, and can create personalized safety plans and practice grounding exercises.
Wysa has also been featured in Fast Company and MedCity News for its research and impact on mental health, and has recently been adopted by Travelers as a mental health app for injured employees.
Featured
?
8 alternatives to Wysa for Wellbeing
09 Mar 2023

01 Feb 2023

04 Feb 2023

30 Jan 2023

20 Jul 2022

16 Jan 2022

12 Feb 2022

28 Jan 2021