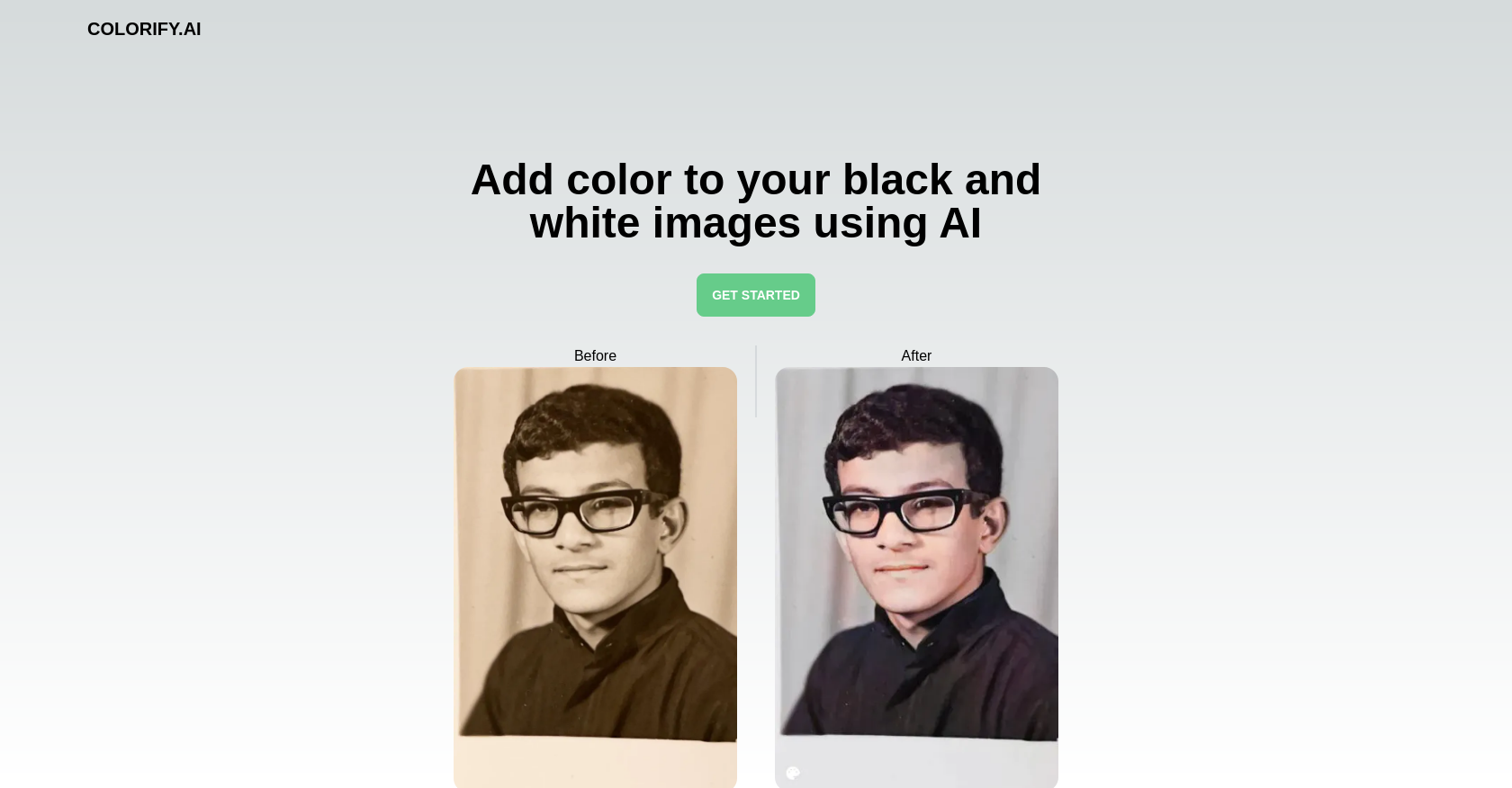 Generated by GPT-3
Colorify.AI is an AI-driven tool for colorizing black and white images. It uses advanced deep learning algorithms to add color to old photos. The tool is incredibly easy to use and requires no special skills or knowledge.
Simply upload the black and white image to the web-based platform, and Colorify.AI will generate a colored version of the image. The results are surprisingly realistic and accurate, as the tool is able to identify the proper colors for each part of the image.
Colorify.AI also offers a range of customization options, so users can fine-tune the colorization process to get the exact results they are looking for.
Colorify.AI is an invaluable tool for bringing old photos to life and giving them a new lease on life.
Featured
?
57 alternatives to Colorify for Image editing
21 Mar 2023

02 Mar 2023

01 Feb 2023

24 Feb 2023

24 Feb 2023

26 Feb 2023

09 Jan 2023

16 Jan 2023

19 Jan 2023

21 Jan 2023

08 Dec 2022

08 Dec 2022

14 Dec 2022

19 Dec 2022

22 Dec 2022

23 Dec 2022

01 Nov 2022

02 Nov 2022

03 Nov 2022

28 Nov 2022

15 Oct 2022

27 Oct 2022

28 Oct 2022

01 Sep 2022

23 Sep 2022

09 Aug 2022

02 Jul 2022

22 Jul 2022

10 Jun 2022

23 Jun 2022

23 Jun 2022

24 Jun 2022

28 Jun 2022

21 Apr 2022

25 Jan 2022

11 Feb 2022

14 Feb 2022

13 Mar 2022

16 Mar 2022

11 Jan 2021

13 Jan 2021

21 Jun 2021

22 Jun 2021

01 Jul 2021

15 Jul 2021

04 Sep 2021

27 Oct 2021

27 Oct 2021

01 Nov 2021

03 Nov 2021

08 Dec 2021

17 Jun 2020

22 Jul 2020

05 Sep 2020

30 Oct 2020

27 Feb 2019

03 Jun 2017