Concisely
Email summarization for productivity.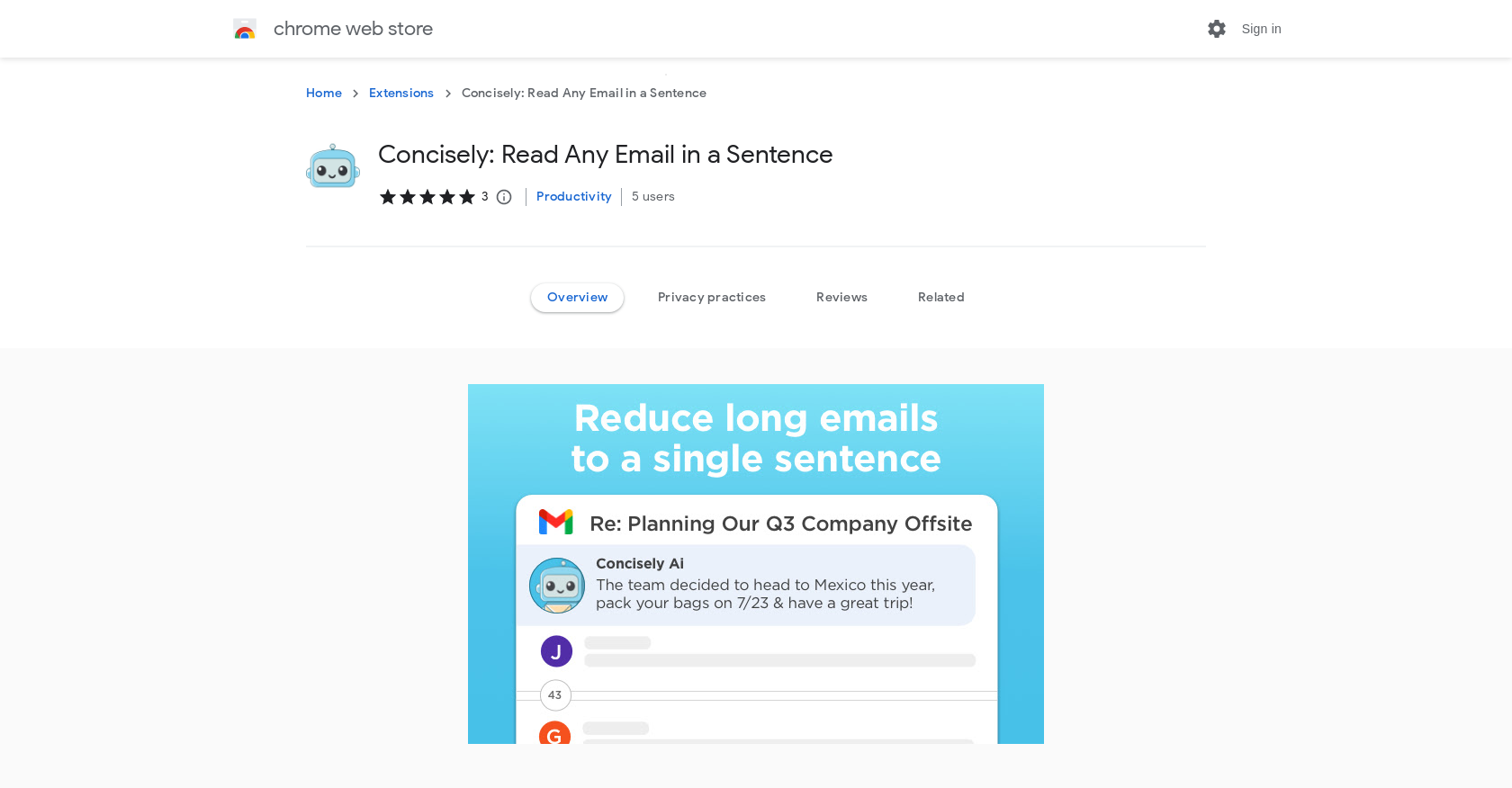 Generated by ChatGPT
Concisely: Read Any Email in a Sentence is a Chrome extension that uses AI technology to generate one-sentence summaries of email threads. The tool analyzes Gmail threads and provides busy professionals with concise summaries of their conversations, helping them save time and stay organized.
The extension aims to eliminate long, tedious email threads and replace them with clear, summary sentences. Concisely is developed to provide a perfect solution for busy professionals who need to stay on top of their inboxes.
Users can try out the extension and streamline their email communication. The tool is available on the Chrome Web Store, and the developer has disclosed information regarding the collection and usage of data, emphasizing that users' personal data is not being sold to third parties or used and transferred to determine creditworthiness or for lending purposes.
User reviews suggest that the AI-powered tool works seamlessly with email clients, making it incredibly easy to use, quick at analyzing emails, and useful for getting caught up on long email threads.
Featured