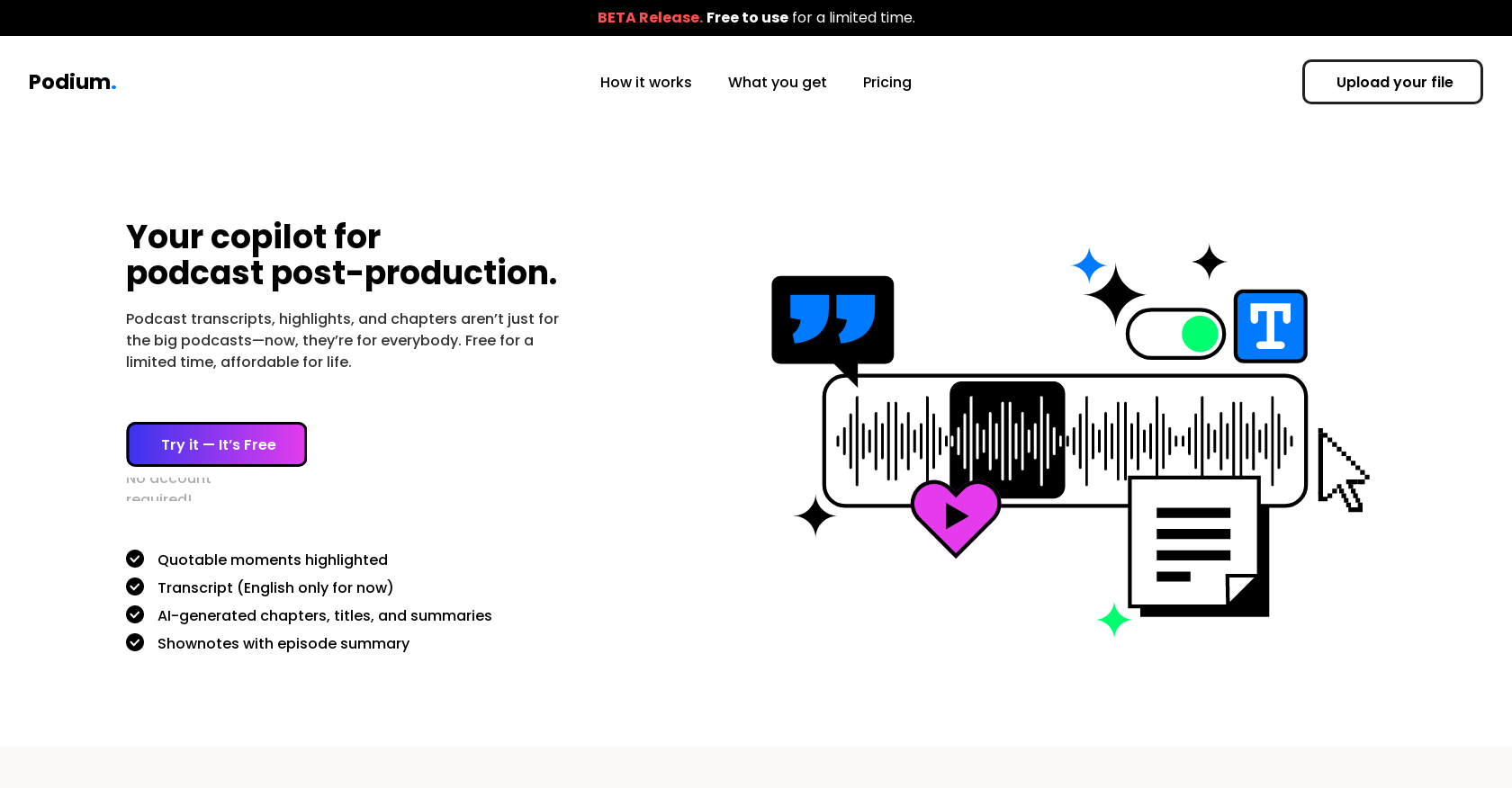 Generated by GPT-3
Podium is an AI-powered tool designed to drastically speed up podcast post-production. It helps you generate transcripts, highlights, chapters, and shownotes with episode summaries in a matter of minutes.
The tool is easy to use, and requires only the upload of an audio file – no account setup necessary. Podium's AI technology will quickly identify quotable moments, generate chapters and titles, and create a summary of the episode for easy sharing on social media.
It also provides a high-quality transcript for improved search engine optimization and accessibility. For a limited time, the tool is free to use, and after that it is available for a low pay-as-you-go rate, or for custom pricing if you need to process a large number of episodes at once.
Featured
?
03 Mar 2023

05 Feb 2023

15 Feb 2023

23 Feb 2023

06 Jan 2023

13 Nov 2022

21 Nov 2022

27 Oct 2022

18 Aug 2022

02 Jul 2022

22 Apr 2022