Beepbooply
Text-to-speech audio generation for customized projects.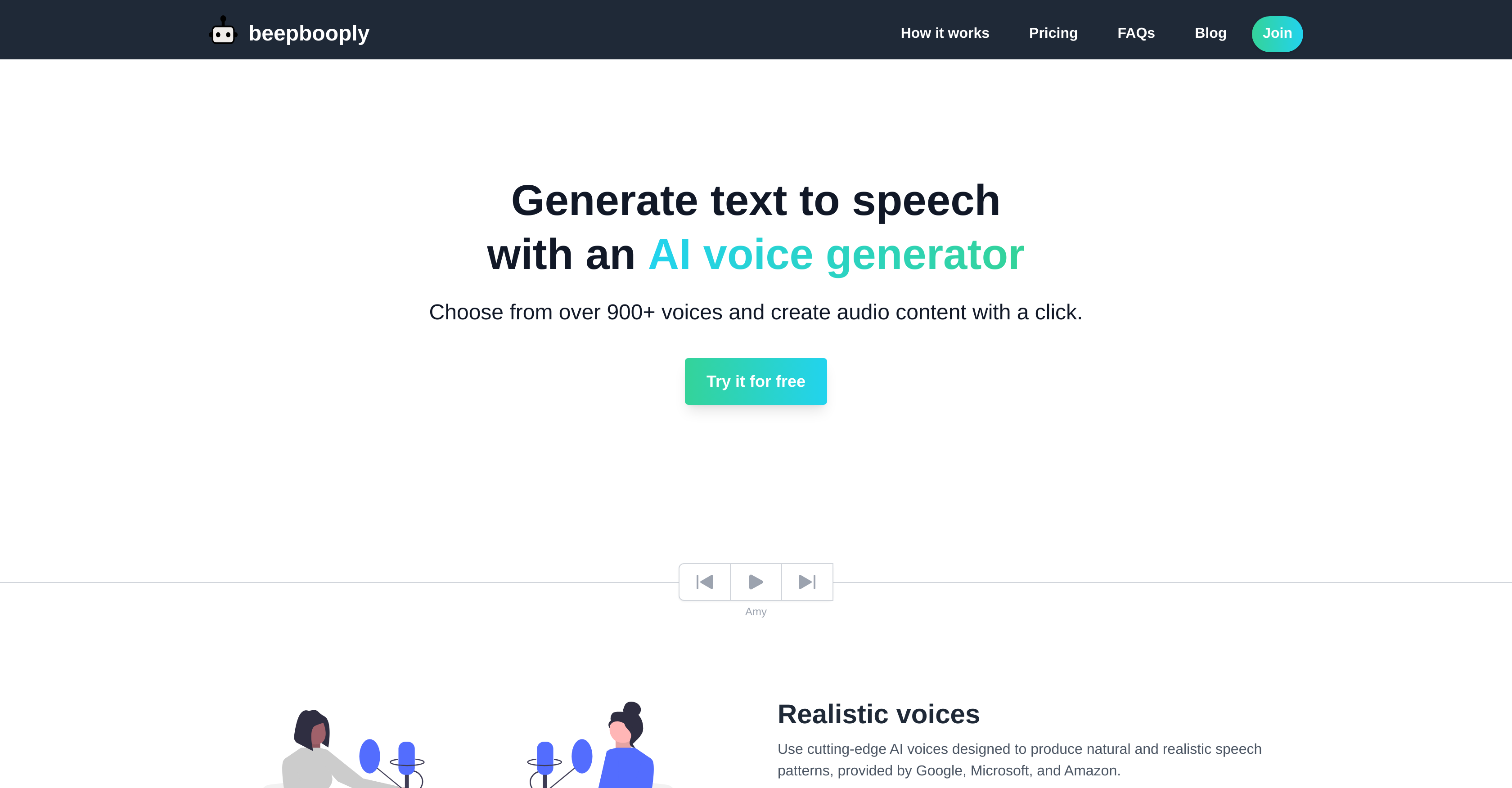 Generated by ChatGPT
beepbooply is an online text-to-speech generator that allows users to convert text into audio with AI voices. It provides realistic and natural sounding audio with over 900+ voices across 80+ languages.
The tool works by allowing users to select from the available voices, input text, and generate audio with a click of a button. It also offers customizable choices so users can mix and match different voices and adjust settings like pacing, pitch, volume, and speaking styles.
beepbooply has multiple pricing tiers that range from free to premium, with each tier providing access to basic and realistic voices, personal and commercial use, and unlimited downloads and projects.
The free tier allows for 10,000 characters of voice generation per month, and the premium tier allows for 1,600,000 characters of voice generation per month.
Additionally, beepbooply provides support for questions, comments, and requests through their support team and Discord channel.
Featured