EssayGrader
Detailed essay grading feedback and error reports.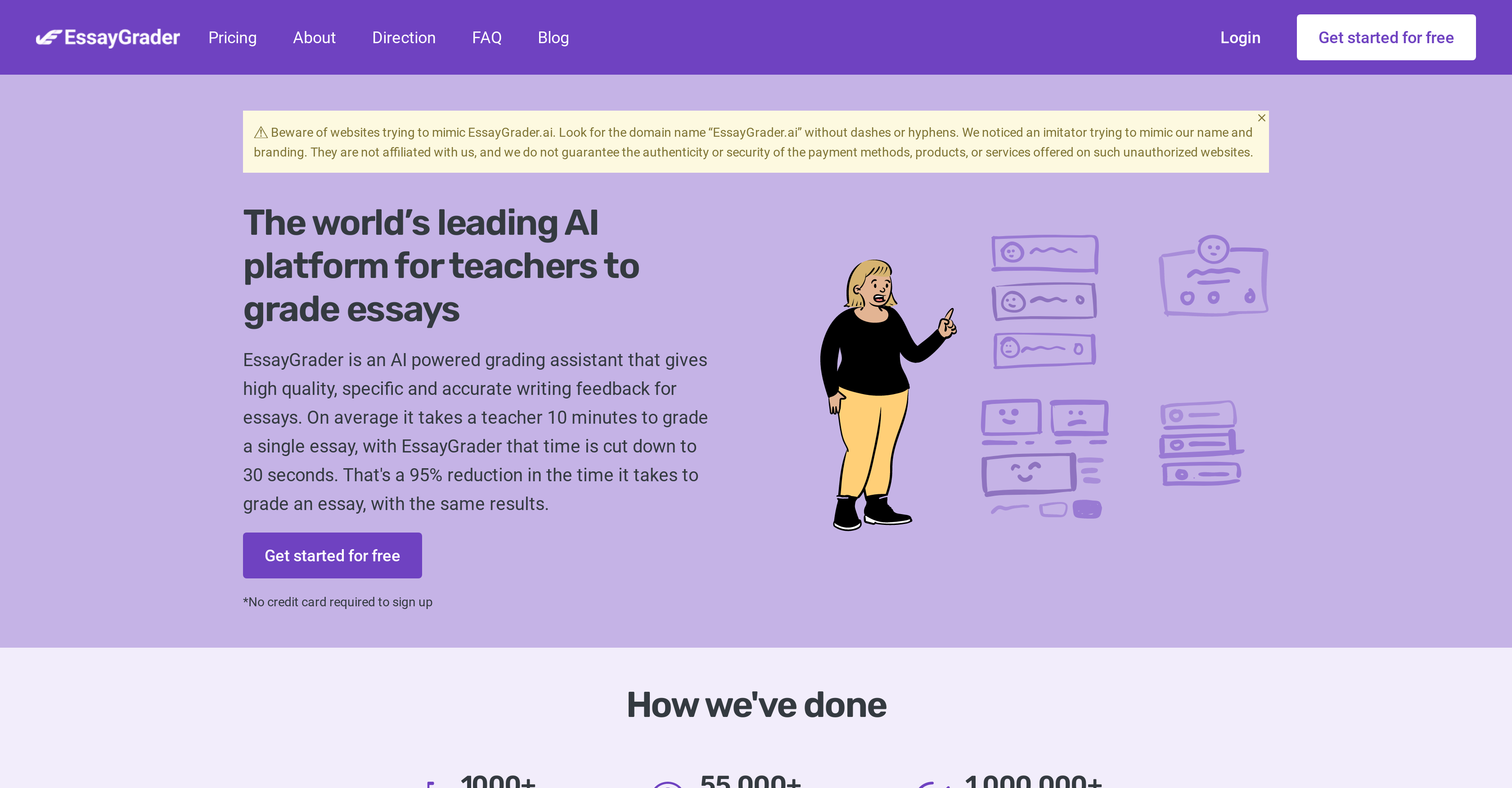 Generated by ChatGPT
EssayGrader.ai is a state-of-the-art AI tool designed to assist teachers in grading essays quickly and effectively. It provides detailed feedback reports, error reports, summarizations, and will soon have an AI Detector feature.
Its feedback reports are based on rubrics at each grading level, helping to identify improvement areas quickly. Error reports highlight grammar, spelling, and punctuation errors found in an essay.
The summarizer feature gives a concise summary including the most important information and unique phrases. The soon to be released AI Detector feature will allow teachers to identify if an essay was written by AI or if only parts of it were written by AI.
EssayGrader.ai helps to significantly reduce the time it takes to grade essays and offers a free plan for those interested in getting started.
Featured