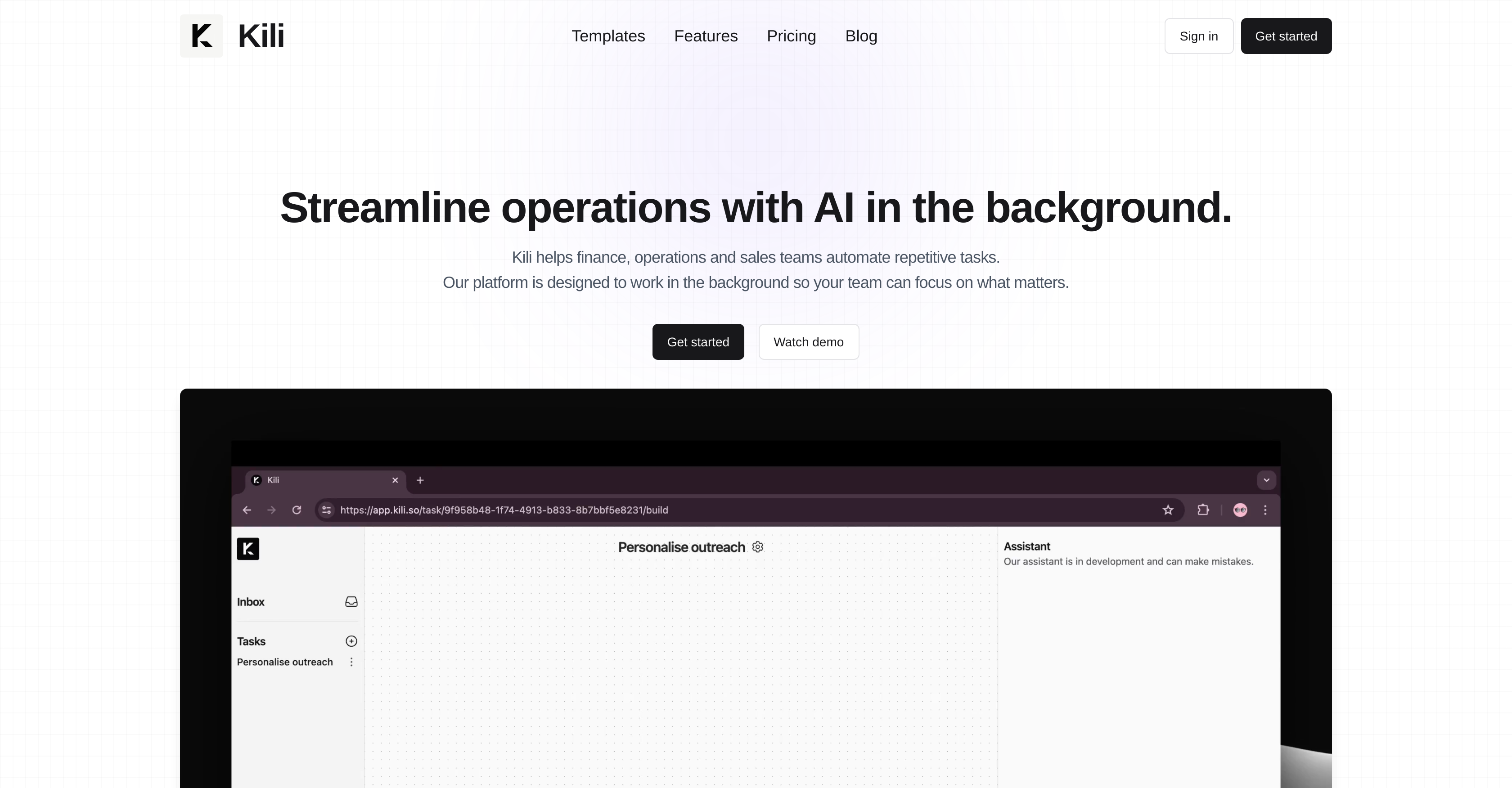 Generated by GPT-3
Kili is a personalised AI assistant that enables users to create AI assistants without any coding or technical skills. Kili utilizes a data source and setup to provide guidance on how the assistant should answer questions.
It helps users create personalised experiences for their audience and customers, saving time and money. Kili's plans range from a starter plan that has a 20,000 word limit for training and approximately 1000 questions per month, to an enterprise plan that has a 100,000+ word limit for training and approximately 10,000 questions per month.
The AI assistant is trained on specific content provided by the user and answers questions using that content as a reference point. Data can be provided in a CSV file and Kili also has an integration with Substack to pull in newsletter content.
The cost of answering questions depends on the size and complexity of the questions and the price is approximate.
Featured
?
12 Feb 2023

11 Jan 2023

20 Dec 2022

04 Oct 2022

16 Jun 2022

27 Jun 2022

07 Jan 2021

03 Feb 2016