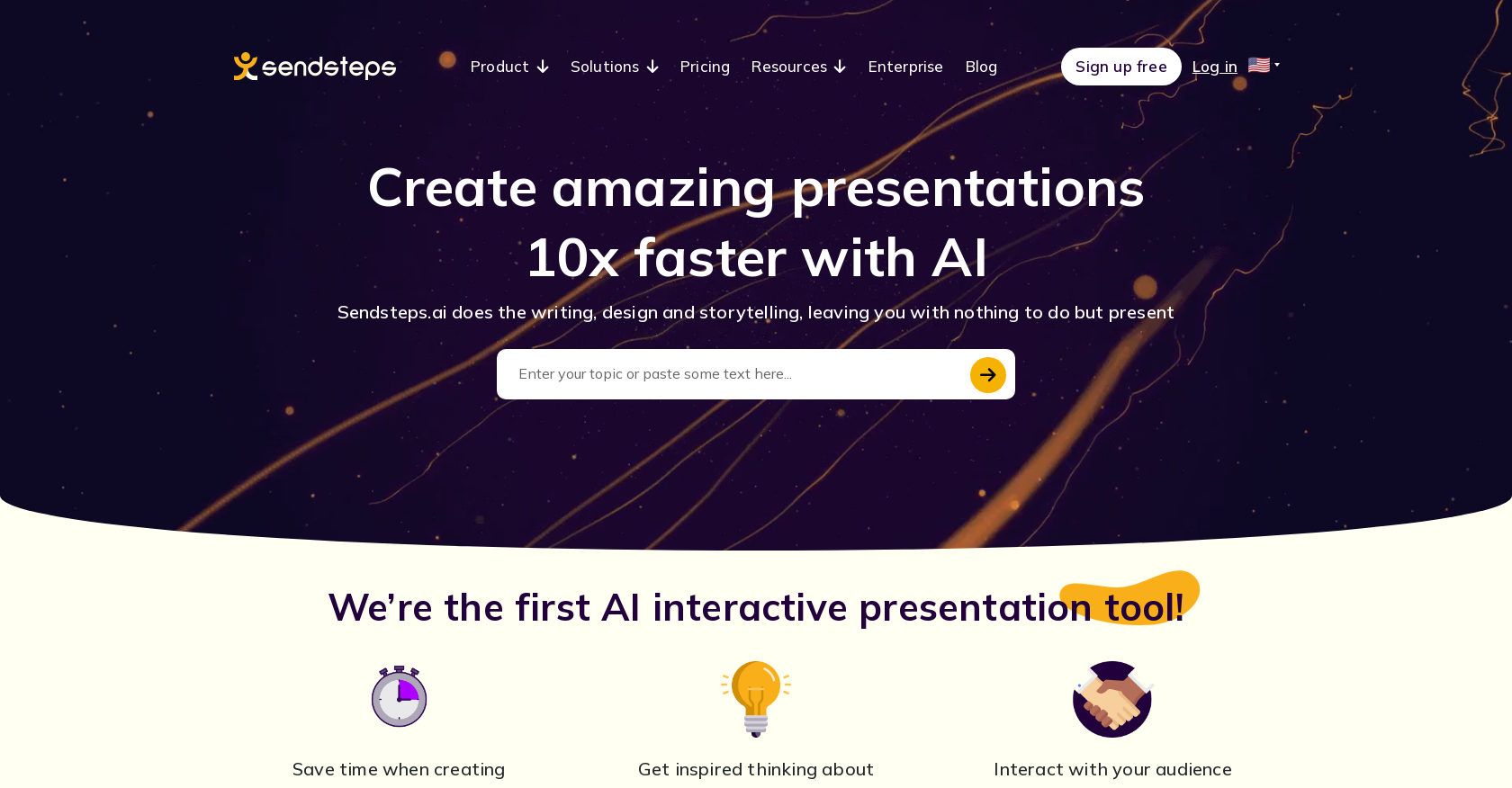 Generated by GPT-3
Sendsteps.ai is the first AI presentation creation tool that takes care of content, design and interactivity. It is a platform that allows users to create interactive presentations 10x faster than manual creation.
The platform is powered by an advanced machine learning model that generates unique content and does not repeat itself. It includes interactive questions to engage the audience and provides options for multiple languages.
It is also GDPR and ISO 27001 certified, ensuring optimal protection for data. It also features an array of features including a PowerPoint Add-in, Microsoft Teams App, Branding Options, Professional Event Services and more.
Users can get started by describing their topic, entering presentation and audience details, and the AI will generate interactivity, design and content.
It also provides inspiring visuals and graphics to help create amazing presentations.
Featured
?
05 Mar 2023

01 Feb 2023

20 Feb 2023

23 Feb 2023

26 Feb 2023

04 Jan 2023

19 Jan 2023

20 Jan 2023

21 Jan 2023

22 Jan 2023

27 Jan 2023

09 Dec 2022

19 Dec 2022

10 May 2022