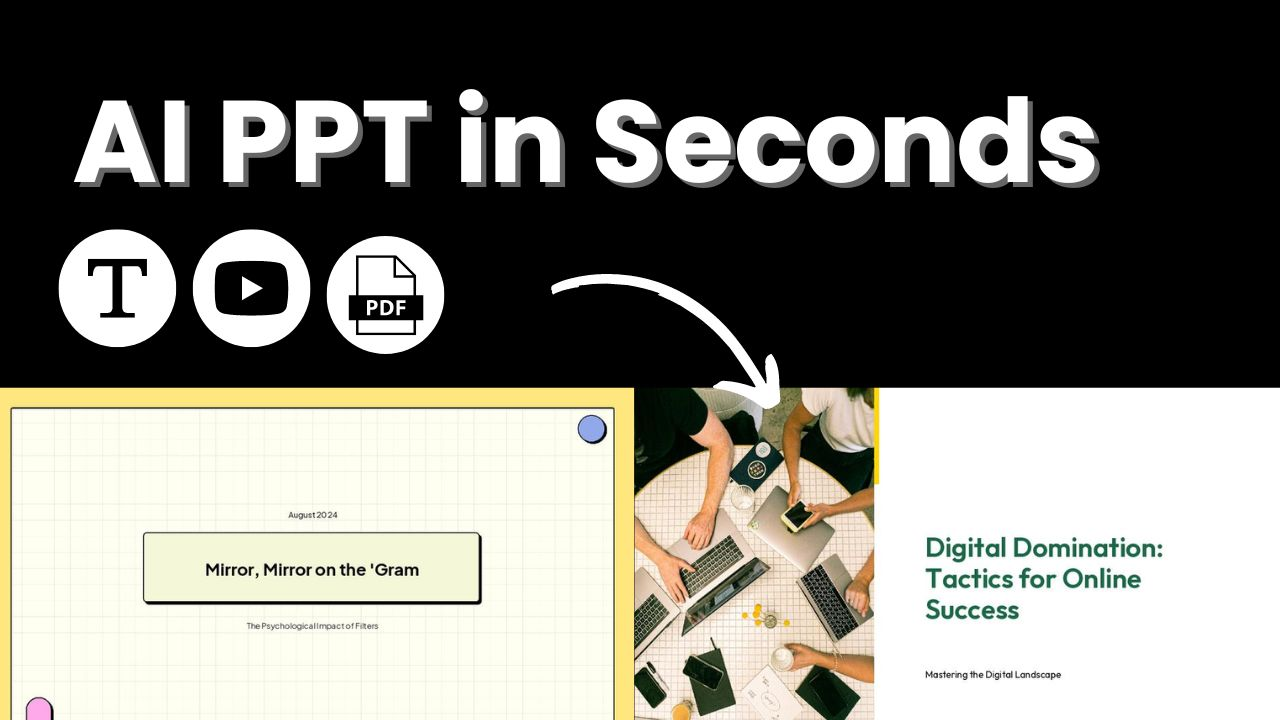 Generated by GPT-3
MagicSlides is a Google Slide add-on that uses AI to quickly and easily create presentation slides from any piece of text. It automatically summarizes the text and creates slides from it, allowing users to customize their presentation as they see fit.
In less than two to three seconds, users can have a professional presentation ready. MagicSlides is free to use and requires no credit card details. It also offers customizable templates that can be used to quickly create presentations.
Additionally, users can provide additional text to get more personalized presentations. MagicSlides is easy to use and requires no technical knowledge.
It is a great tool for quickly creating professional presentations.
Featured
?
05 Mar 2023

01 Feb 2023

08 Feb 2023

20 Feb 2023

23 Feb 2023

26 Feb 2023

04 Jan 2023

19 Jan 2023

20 Jan 2023

21 Jan 2023

27 Jan 2023

09 Dec 2022

19 Dec 2022

10 May 2022