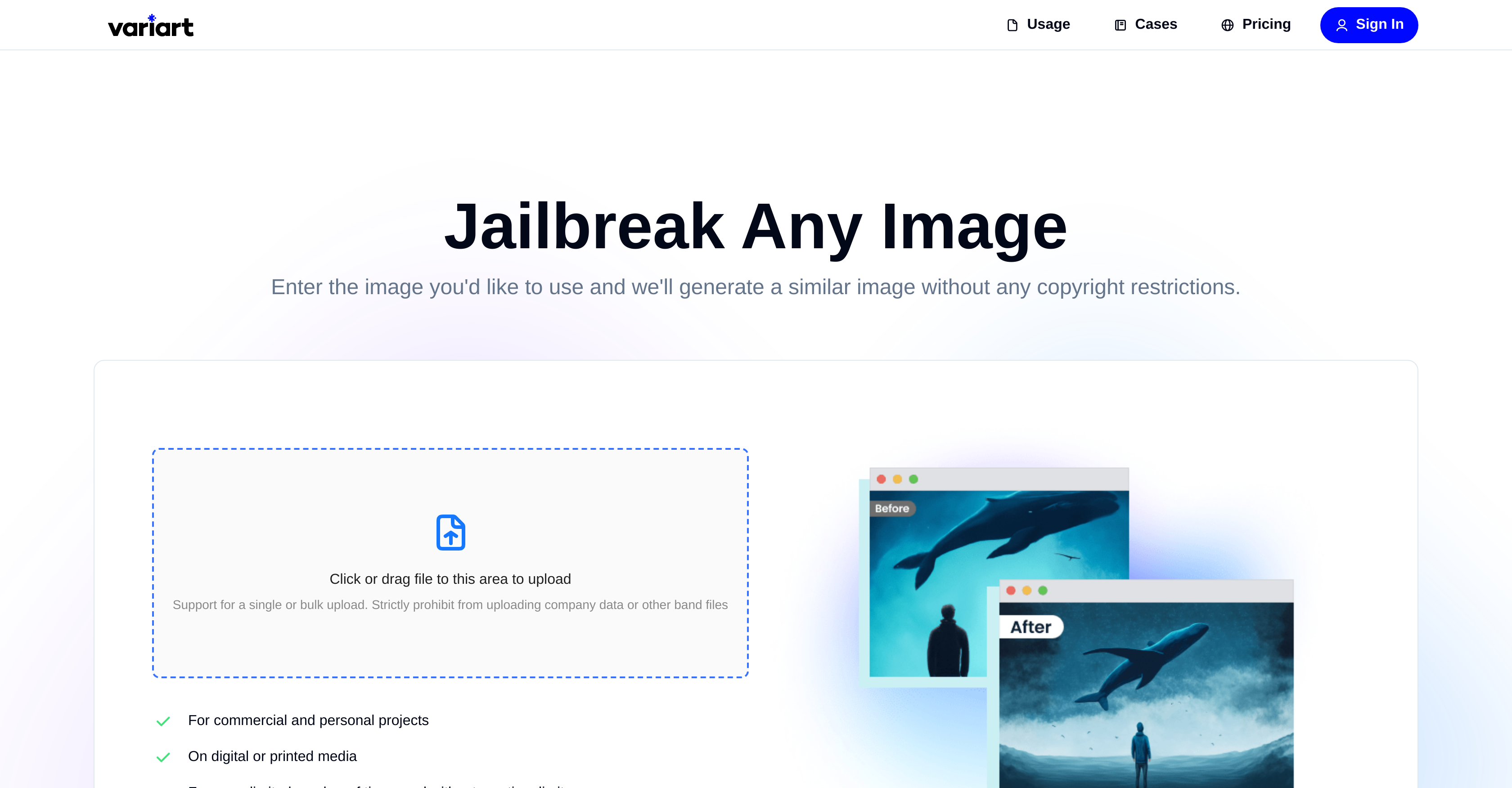 Generated by GPT-3
Variart is an AI tool that allows users to generate images with a similar concept to their uploaded image, without the risk of copyright infringement. It supports both single and bulk upload of images and can be used for both personal and commercial projects on digital or printed media, with unlimited usage and modification rights.
Variart can be used by designers, marketers, bloggers, journalists, entrepreneurs, and consultants to create unique visuals for their projects. The tool offers a three-step process for users to generate new images.
Firstly, they need to find an image that they want to base their new image on. Secondly, they can edit the image by conveniently entering images. Lastly, Variart will generate similar images with the same concept, which users can use without worrying about copyright concerns.
Variart offers both a basic and pro version of the tool. The basic version costs $9.99/month, the pro version costs $19.99/month, and the enterprise version costs $29.99/month.
The tool has received positive feedback from its users, including bloggers who require a significant number of images for their posts and social media channels.
Variart has helped them improve the quality of their blog and grow their audience.
Featured