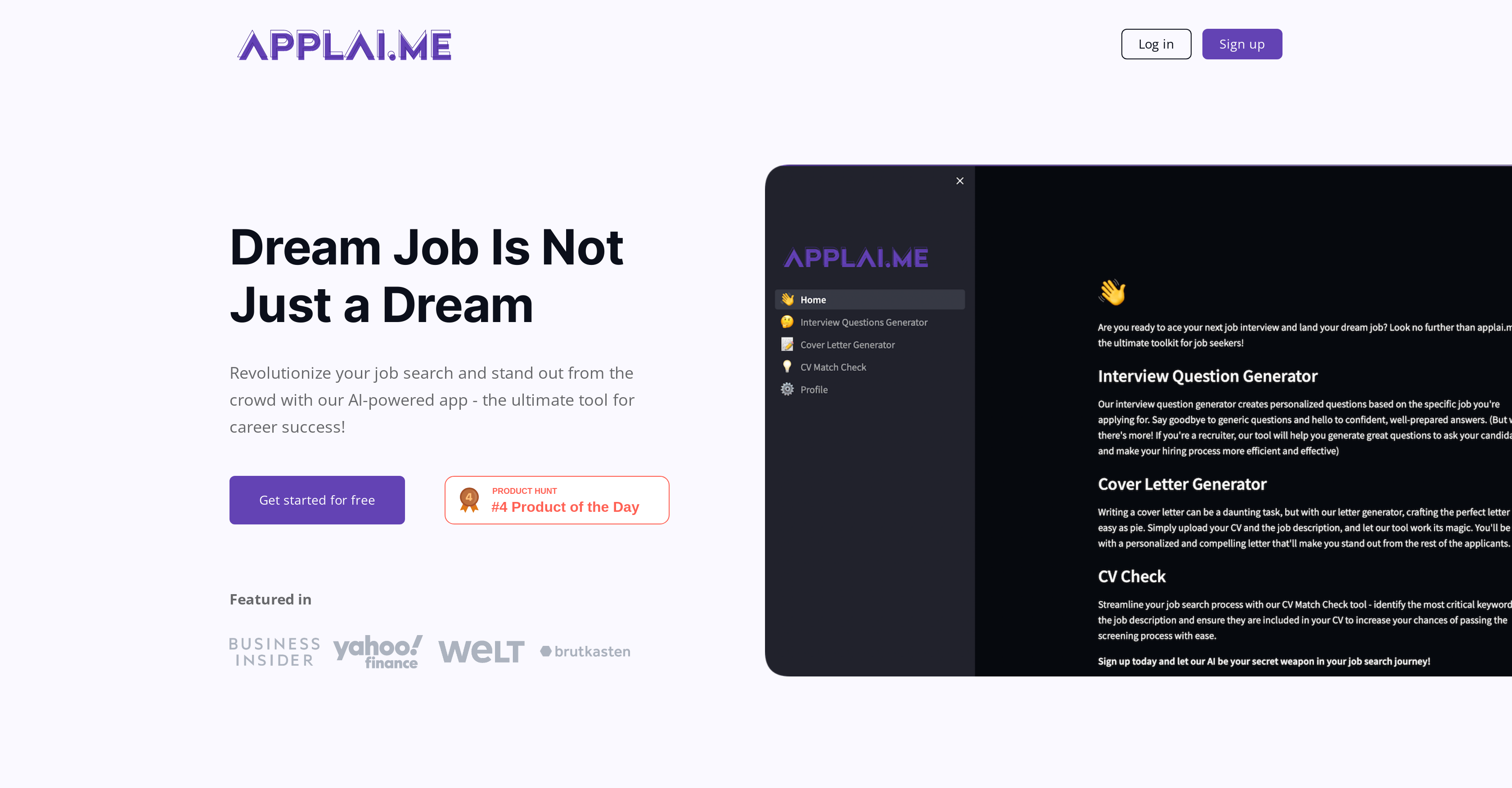 Generated by GPT-3
Applai.me is an AI-powered job preparation tool that aims to revolutionize the job search process. With its innovative features, it helps job seekers stand out from the crowd and increase their chances of securing their dream job.
The tool generates tailored interview questions based on the specific job the candidate is applying for, making their preparation process easier and more efficient.
This ensures the candidate is well-prepared, has all the right answers, and feels confident during the interview.The tool's cover letter generator helps candidates create a customized and compelling letter that reflects their qualifications, skills, and experience.
It streamlines the process by allowing candidates to upload their CV and the job description, making the process of writing a cover letter as easy as possible.Applai.me also offers a CV check feature that scans job descriptions for critical keywords and skills and ensures the candidate has included them in their CV.
This increases their chances of passing the screening process and being shortlisted for the job.Overall, Applai.me's cutting-edge technology helps candidates unlock their full potential and stand out from the competition by providing them with personalized, AI-powered tools for job application and interview preparation.
Featured
?
02 Mar 2023

14 Jan 2023

25 Jan 2023

30 Jan 2023