Landbot AI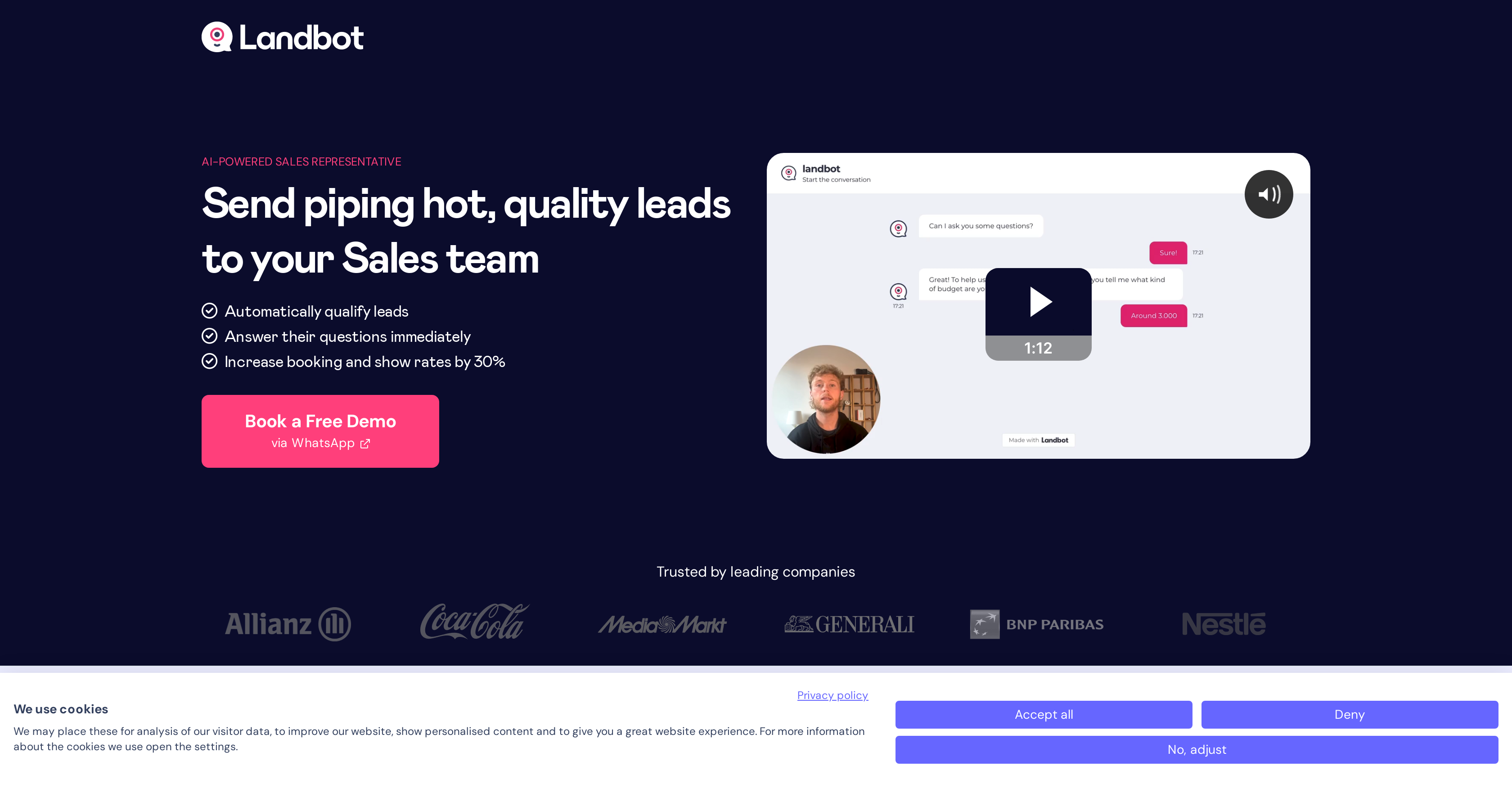 Generated by GPT-3
Landbot AI is a no-code AI builder that enables users to create conversational experiences quickly and easily. It provides a simple drag-and-drop interface to build out conversations, making it easy to configure custom AI-driven workflows.
With Landbot AI, users can create personalized experiences for their customers, such as automated customer support, lead qualification, and interactive product demos.
Landbot AI also allows users to integrate with third-party services, such as Facebook Messenger and Slack, to extend the reach of their conversational experiences.
The AI-driven technology behind Landbot AI allows users to create and refine their conversations quickly and easily, while also providing the ability to personalize conversations based on user input.
Landbot AI provides an intuitive and powerful platform for users to create engaging conversational experiences.
Featured
?
11 alternatives to Landbot AI for Chatbots
03 Mar 2023

04 Mar 2023

05 Mar 2023

07 Mar 2023

10 Mar 2023

09 Feb 2023

28 Jan 2023

31 Jul 2022

13 Feb 2022

19 Jan 2021

13 Jul 2021