Spakfly
Text-to-speech software with highly realistic voices.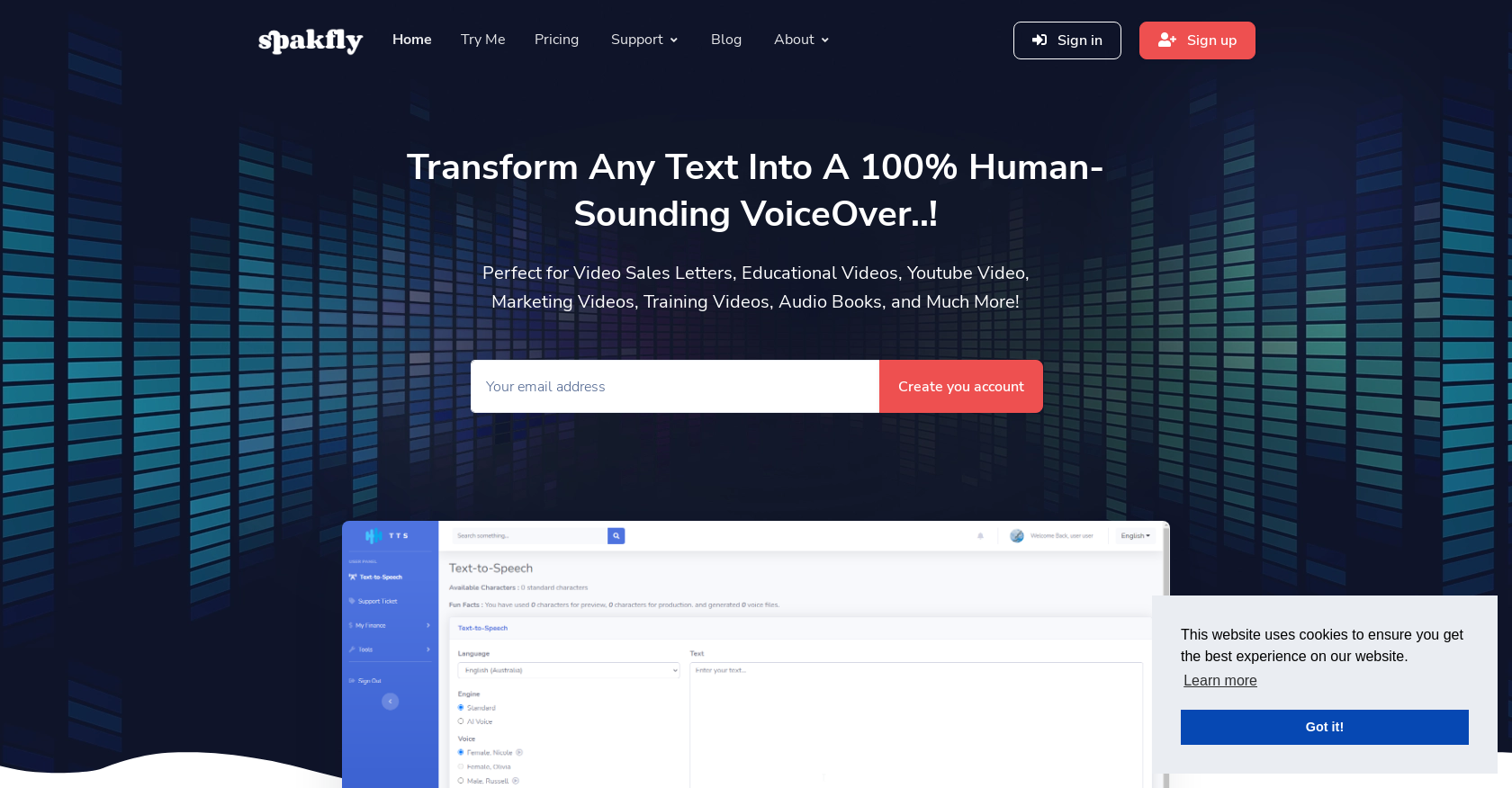 Generated by ChatGPT
Spakfly is a text-to-speech (TTS) software that converts any text into a highly realistic, human-sounding voiceover. It supports 65 languages and over 400 voices, including both standard and AI-generated voices.
It offers a flexible pricing model, with pay-as-you-go, package, and subscription options. It is suitable for a variety of uses, from content creation and e-learning to telephony and video sales letters.
Users have praised the quality of the voiceovers that Spakfly produces, with some claiming it sounds even better than the best Matthew voice in Storyline.
The software is continually updated, with new languages and voices added regularly. It is easy to get started with Spakfly, with a meagre cost and payment options such as PayPal and credit cards.
Featured