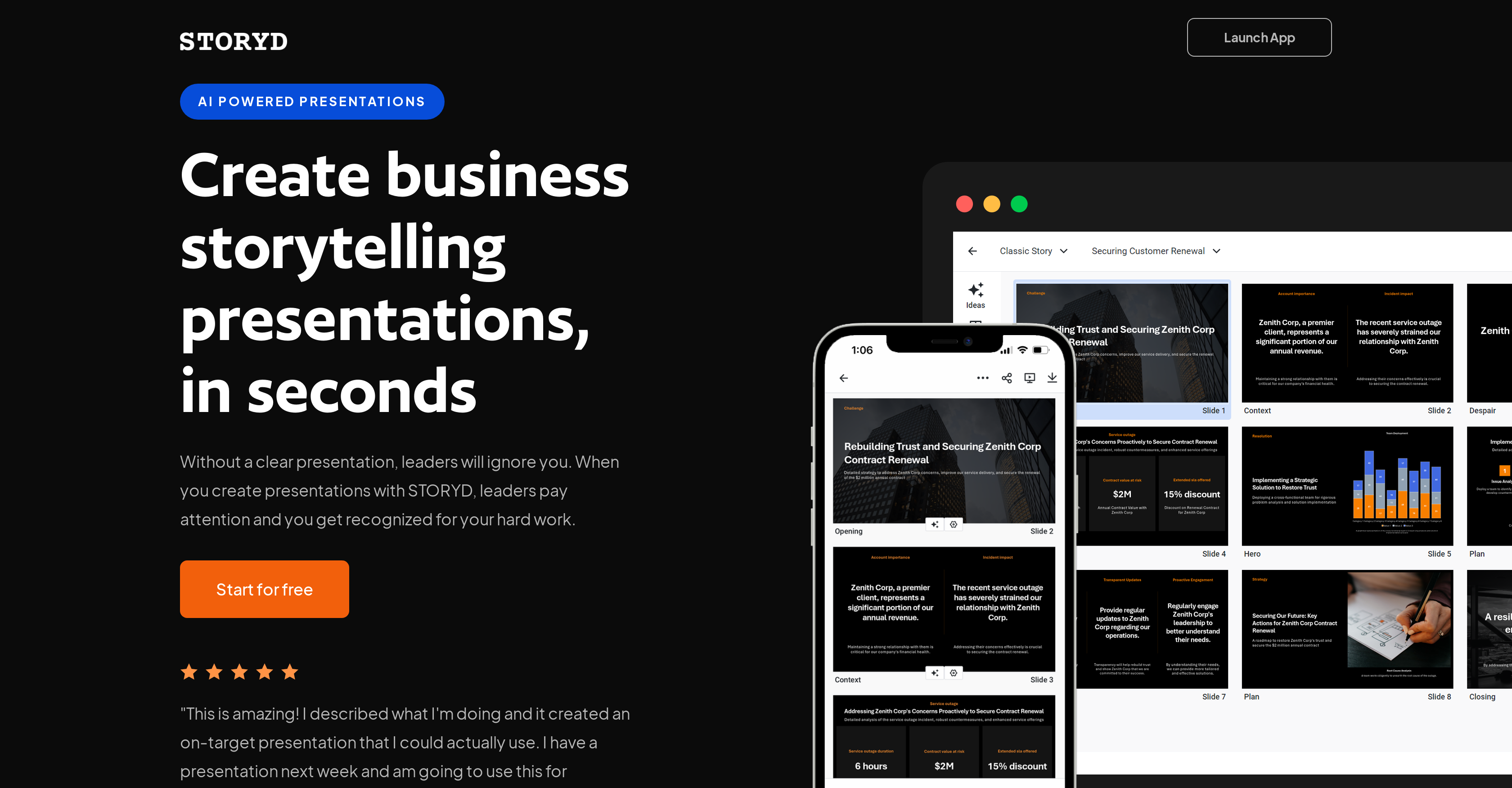 Generated by GPT-3
STORYD is an AI-powered tool that enables users to quickly and easily create visually appealing data presentations. It combines best practice data visualizations with customizable corporate themes to make presentations that are sure to grab the attention of leaders.
STORYD allows users to create presentations in seconds without sacrificing the quality of the data presentation. It is designed to make creating data presentations easy, so users can focus on showing their hard work in the best possible light.
By using STORYD, users can save time and effort while presenting the data in an organized and engaging format.
Featured
?
05 Mar 2023

01 Feb 2023

08 Feb 2023

20 Feb 2023

23 Feb 2023

26 Feb 2023

04 Jan 2023

19 Jan 2023

21 Jan 2023

22 Jan 2023

27 Jan 2023

09 Dec 2022

19 Dec 2022

10 May 2022