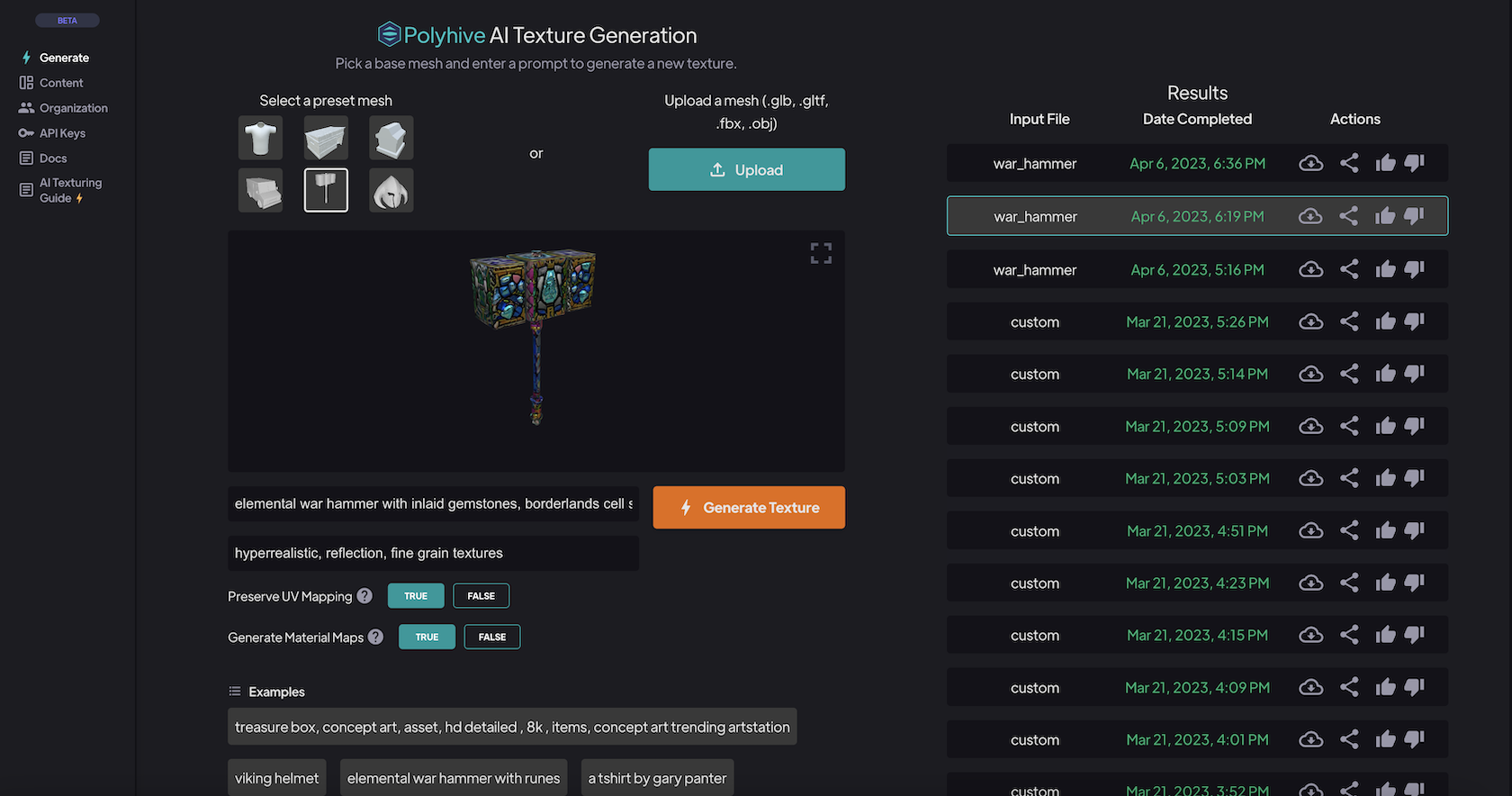 Generated by GPT-3
Polyhive is a digital asset management platform that provides an AI texture generation tool for game developers and artists. With the help of generative AI, this tool allows users to create textures for 3D objects using text prompts, thus producing unique skins and infinite asset variations.
Additionally, Polyhive offers automatic thumbnail generation, a browser model viewer, and deep game engine integration, which are useful features for increasing team productivity.
The platform eliminates manual processes and friction by managing and versioning assets, thereby saving hours of time. Polyhive's end-to-end asset management platform is custom-built for game artists and developers, enabling them to streamline their workflow in one platform.
The platform facilitates collaboration, organizing files, finding assets, and simplifying art asset integration, among other things. The Polyhive Texture Generation tool integrates with Unreal Engine and Unity, making it possible to pull assets from Polyhive into both engines directly.
This integration speeds up the iteration cycle, and the Polyhive SDK facilitates runtime delivery of new content in packaged game builds. Furthermore, by using the Polyhive Runtime SDK, users can push art updates to experiences after launch, allowing for live updates to deployments.
Featured