Coverler
Automated letter writing aid for generating text.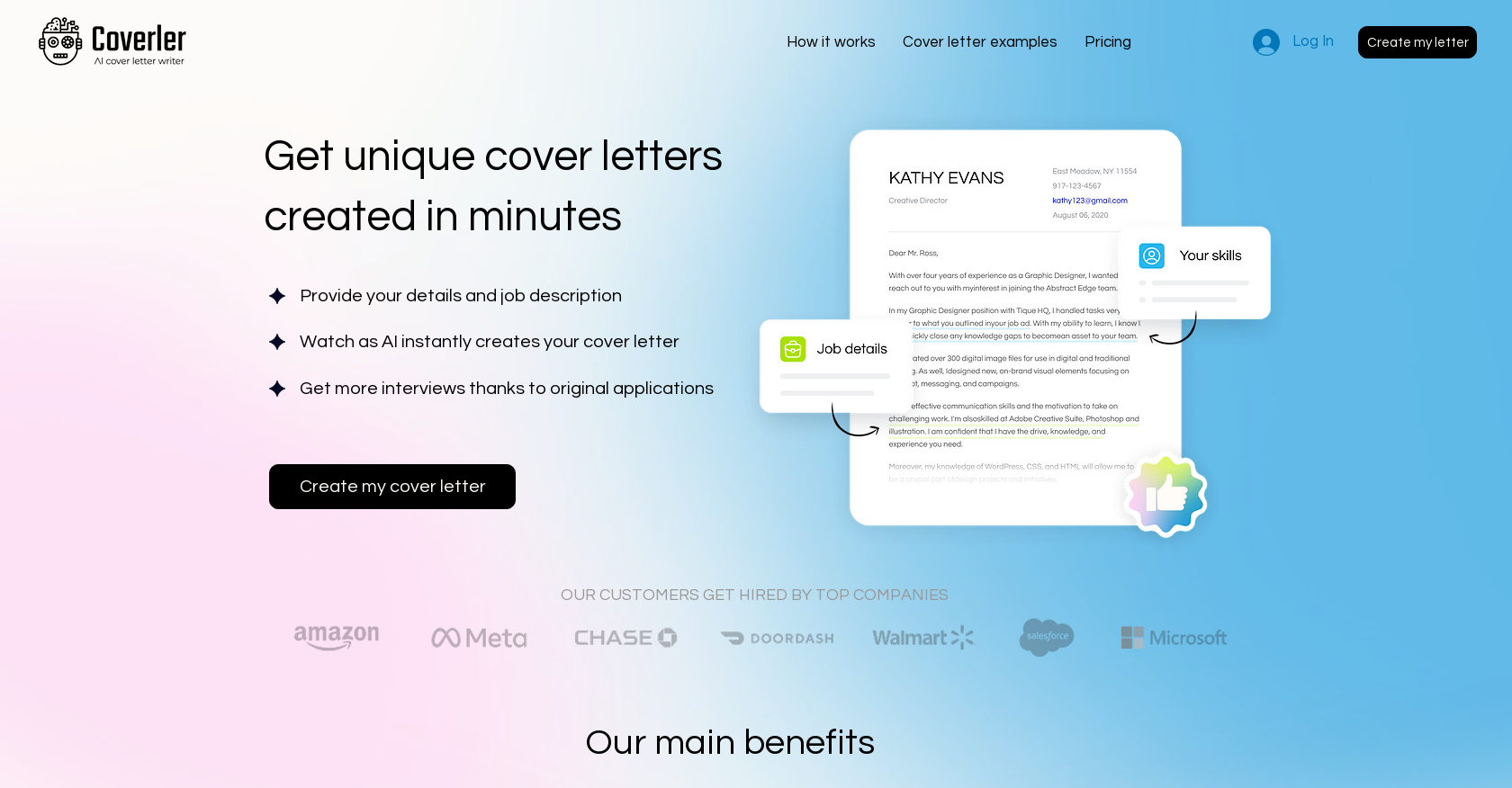 Generated by ChatGPT
Coverler is an AI-based tool that generates unique cover letters for job applications. To create a cover letter, users need to input their contact details, work experience, and job requirements.
The tool analyzes the job description and matches the candidate's skills with the job requirements to generate a cover letter that is unique and personalized.
The entire process takes up to 20 seconds, and users can choose from a variety of pricing plans to access the tool's services. Coverler claims that their tool can help users stand out from the competition with unique cover letters, which are generated by the AI algorithm.
Additionally, the tool ensures simplicity in the process and high speed in generating the letter. Users can also find examples of cover letters on the platform to use as a reference.
The tool has received positive feedback from users who value the time-saving feature and accuracy of generated cover letters. Overall, Coverler targets individuals in need of a quick and effective solution to writing cover letters for various job applications.
The AI-based tool's main benefit is to enable job seekers to create an original, customized cover letter in less time than writing one themselves.
Featured