CoverLetterSimple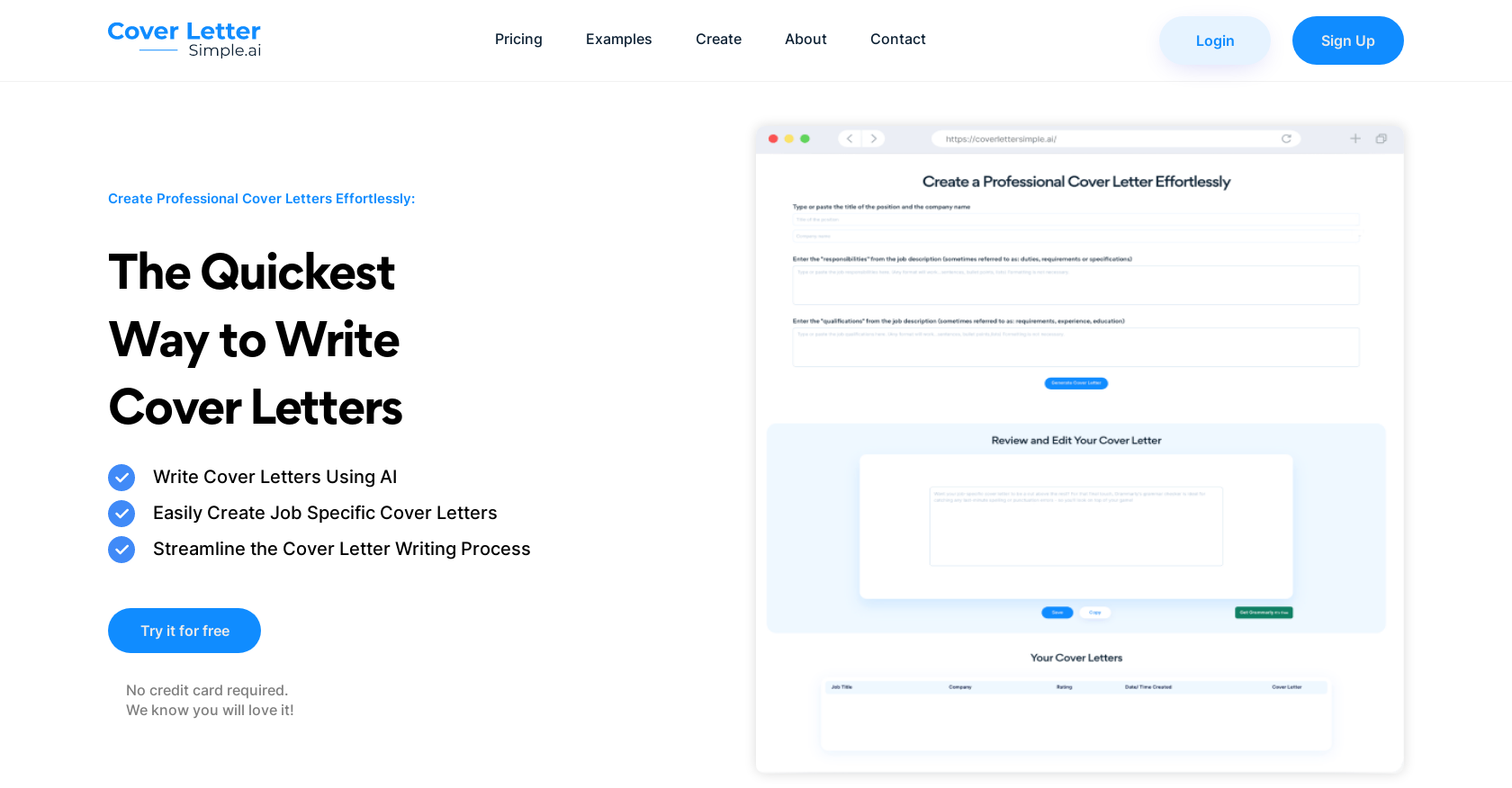 Generated by GPT-3
CoverLetterSimple.ai is an artificial intelligence powered tool that helps users create customized and professional cover letters for job applications.
Utilizing 188 billion data points, the AI technology scans the job description and drafts a unique cover letter tailored for each job opportunity. The tool helps users stand out from the competition and communicates to recruiters why their qualifications make them perfectly suited for the position.
CoverLetterSimple.ai eliminates the need for tedious, manual writing of cover letters and helps users quickly craft an unforgettable cover letter in minutes.
With CoverLetterSimple.ai, users can get more job interviews, showcase their specialized skill sets, and increase their chances of getting the job they want.
Featured
?
16 alternatives to CoverLetterSimple for Cover letters
10 Mar 2023

02 Feb 2023

01 Jan 2023

07 Jan 2023

21 Jan 2023

30 Jan 2023

07 Dec 2022

08 Dec 2022

19 Dec 2022

27 Dec 2022

28 Dec 2022

31 Dec 2022

24 Nov 2022

22 Oct 2022

25 May 2022

28 May 2022