Edit AI
By

Interactive course creation platform.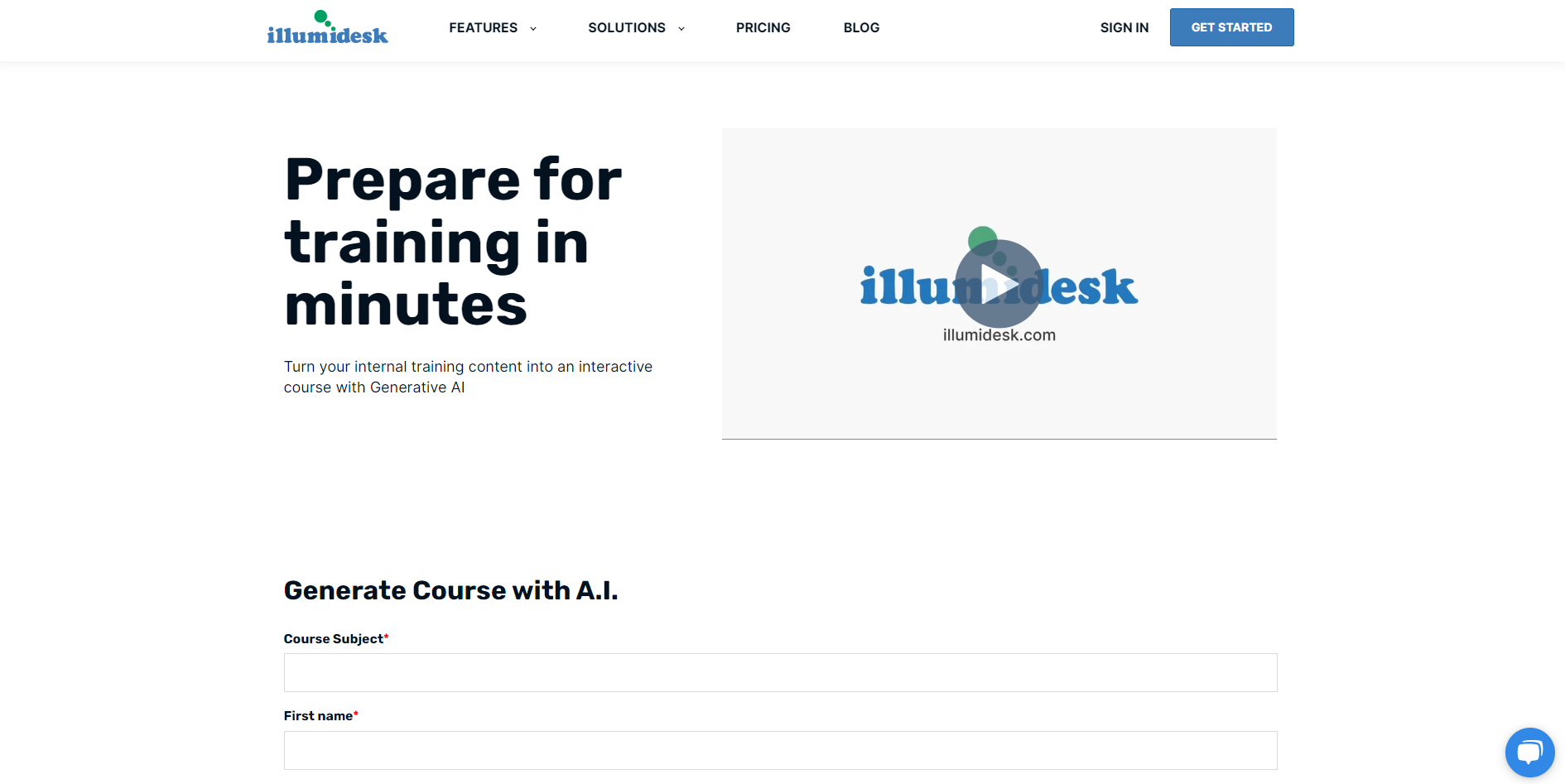 Generated by ChatGPT
How would you like to build rich, interactive courses with quizzes and coding exercises using your documents and data as context for the A.I.?
IllumiDesk is your answer :-)
IllumiDesk uses context-aware A.I. that enables content managers and instructors to create end-to-end courses with AI.
IllumiDesk's capabilities include interactive code exercises, quizzes, and content authoring. Additionally, IllumiDesk allows you to publish courses using your personal brand!
Featured
IllumiDesk was manually vetted by our editorial team and was first featured on October 10th 2023.

Would you recommend IllumiDesk?
Help other people by letting them know if this AI was useful.
22 alternatives to IllumiDesk for Online courses
Created magical e-learning courses.

3,147

3.6

Assisted mini-course creation with technology.

613

Adaptive career coaching based on skills and interests.

261

5.0

Learning platform that transforms content to courses.

238

Effortless online course creation

236

5.0

Web platform generates online courses.

187

Platform for creating and sharing course materials.

151

5.0

Customizes learning with personalized study guides.

114

Customized online learning.

73

4.5

Generated content for online learning.

68

3.0

Interactive courses created from content.

67

Online courses with guidance & planning.

50

5.0

Online learning and course creation platform.

40

Online course creation assistance.

38

Coaching creators to achieve goals autonomously.

31

5.0

Online course creation and launch made more efficient.

30

Study materials, questions, tutoring from videos.

24

Online learning with personalized, bite-sized lessons.

20

Interactive e-learning platform for online courses.

7

Online course creation and management made easy.

6

Personalized online course tutor.

5

4.0

Immersive learning through interactive storytelling.

1
If you liked IllumiDesk
People also searched
Help
⌘ + D bookmark this site for future reference
⌘ + ↑/↓ go to top/bottom
⌘ + ←/→ sort chronologically/alphabetically
↑↓←→ navigation
Enter open selected entry in new tab
⇧ + Enter open selected entry in new tab
⇧ + ↑/↓ expand/collapse list
/ focus search
Esc remove focus from search
A-Z go to letter (when A-Z sorting is enabled)
+ submit an entry
? toggle help menu
x
Sign in to continue (100% free)
To prevent spam, some actions require being signed in. It's free and takes a few seconds.
Sign in with Google