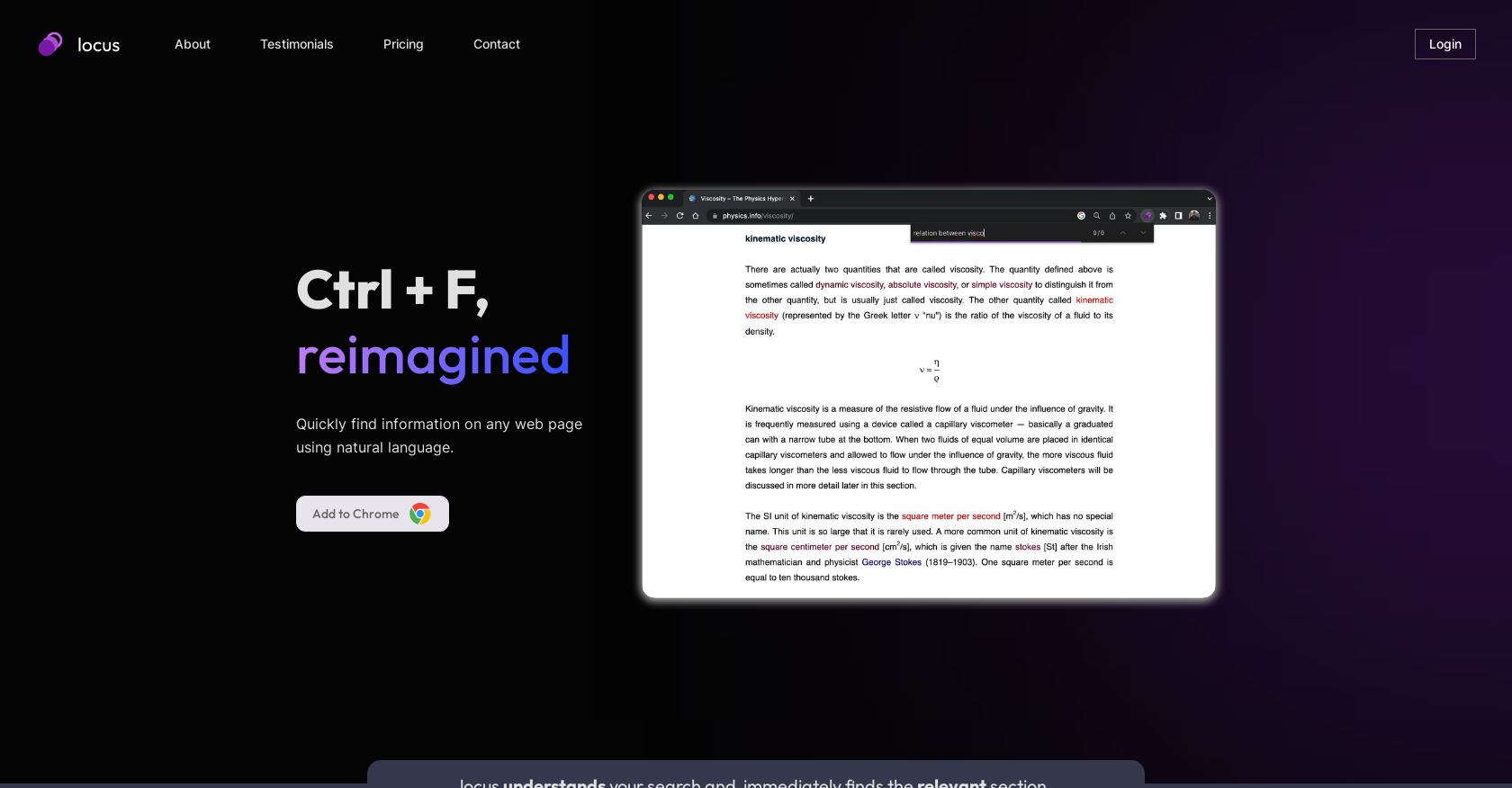 Generated by GPT-3
Locus is an AI-powered search tool designed to quickly find relevant information on any web page through natural language processing. It can be used to refer back to sections in long papers, documents, and articles without needing to remember exact keywords.
It is soon to support search across PDFs and videos. It is offered in both basic and premium plans, with the premium plan offering unlimited searches, web page support and immediate access to new features.
This tool helps to save time when reading and enhances productivity by allowing users to quickly locate their desired information.
Featured
?
3 alternatives to Locus for Google search
07 Mar 2023

18 Nov 2022

26 Nov 2022