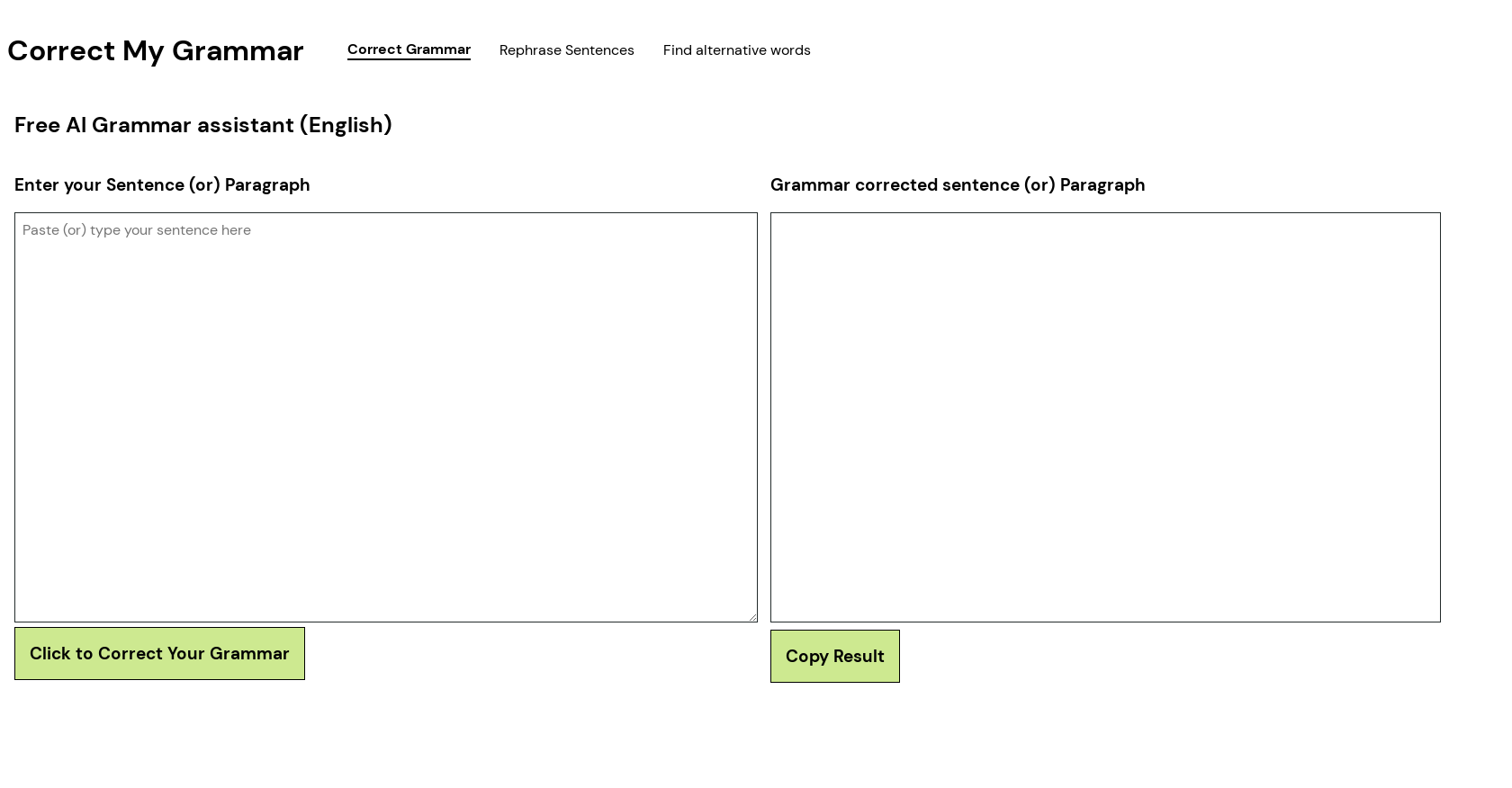 Generated by GPT-3
CorrectMyGrammar is an AI-powered online grammar checker and rephrasing tool that allows users to quickly and accurately check their grammar and spelling accuracy.
It provides a free and easy to use alternative to Grammarly and other similar services. It is designed to quickly identify and fix errors in text and writing in seconds, as well as rephrase essays, paragraphs, and sentences.
The tool also offers an AI Grammar Assistant feature that allows users to enter a sentence or paragraph and click to automatically correct the grammar.
The corrected sentence or paragraph can then be copied and pasted for use.
Featured
?
6 alternatives to Correct My Grammar for Grammar checking
08 Mar 2023

17 Feb 2023

29 Jan 2023

19 Nov 2022

08 May 2020

14 May 2020