MailMentor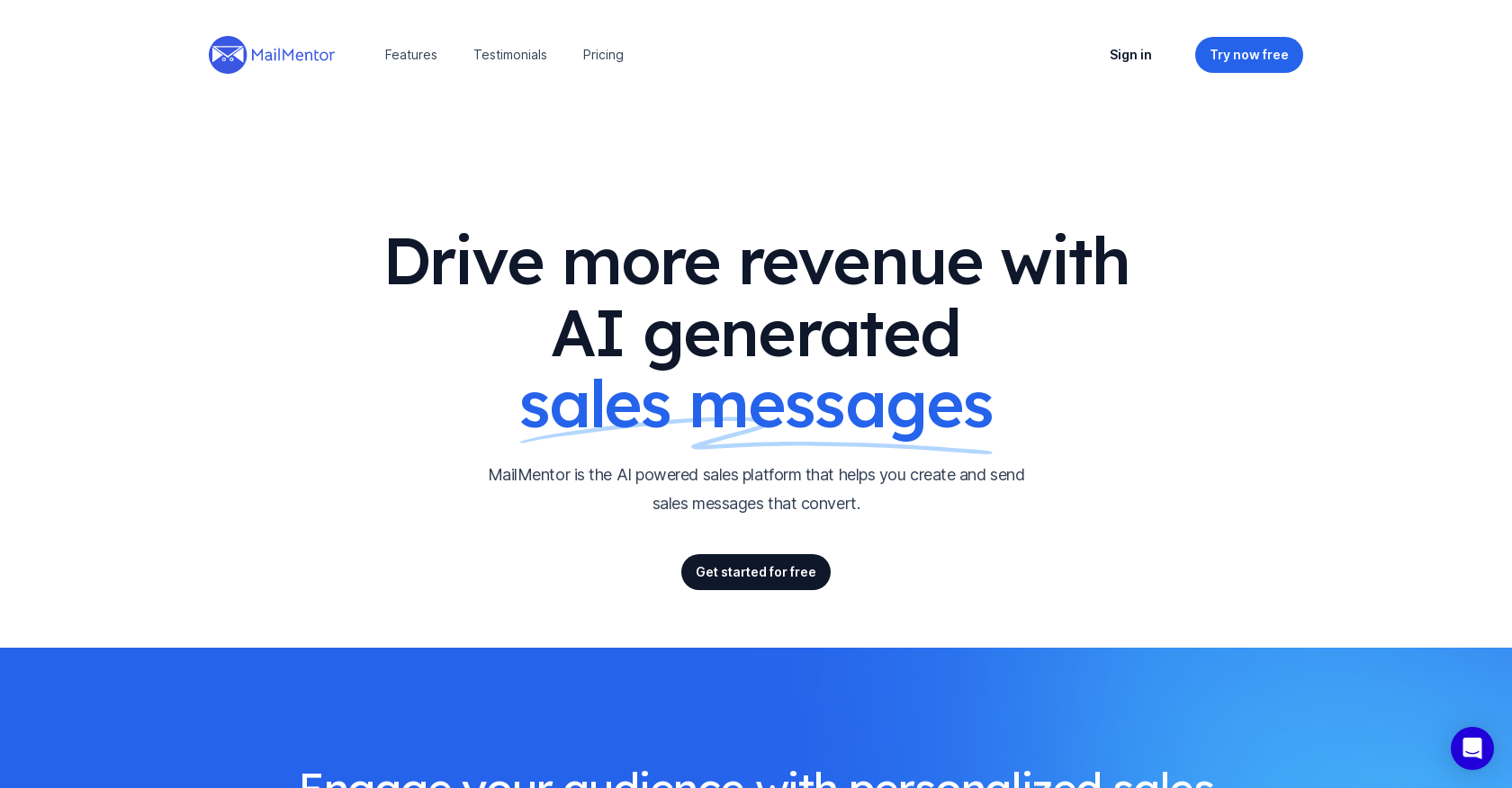 Generated by GPT-3
MailMentor is an AI-powered sales platform that generates personalized sales messages to help businesses drive more revenue. With MailMentor, users can customize the AI-generated sales messages to meet their requirements, including message type, tone, goals, and more.
The platform allows users to personalize their outreach by adding their contacts' name, company, role, and a personal note. MailMentor also allows users to upload their business case studies, which the platform seamlessly integrates into personalized sales messages.
Users can send these messages directly from MailMentor or copy and paste them into their favorite customer engagement platform.MailMentor offers three pricing plans to help businesses grow their sales outreach.
The Basic plan is free and allows users to generate one AI message per day, create two message variants per contact, generate one contact per generation, and use one case study.
The Premium plan offers greater daily generation limits, limited batch contact processing, Gmail integration, and more. The Pro plan unlocks unlimited generations, unlimited batch contact processing, Gmail integration, unlimited case studies, and dedicated support.Overall, MailMentor offers a powerful tool that helps businesses efficiently generate new ideas, personalize messages, and increase the overall impact of their sales outreach.
Featured