Grain AI
Summarizes customer meetings for quick insights.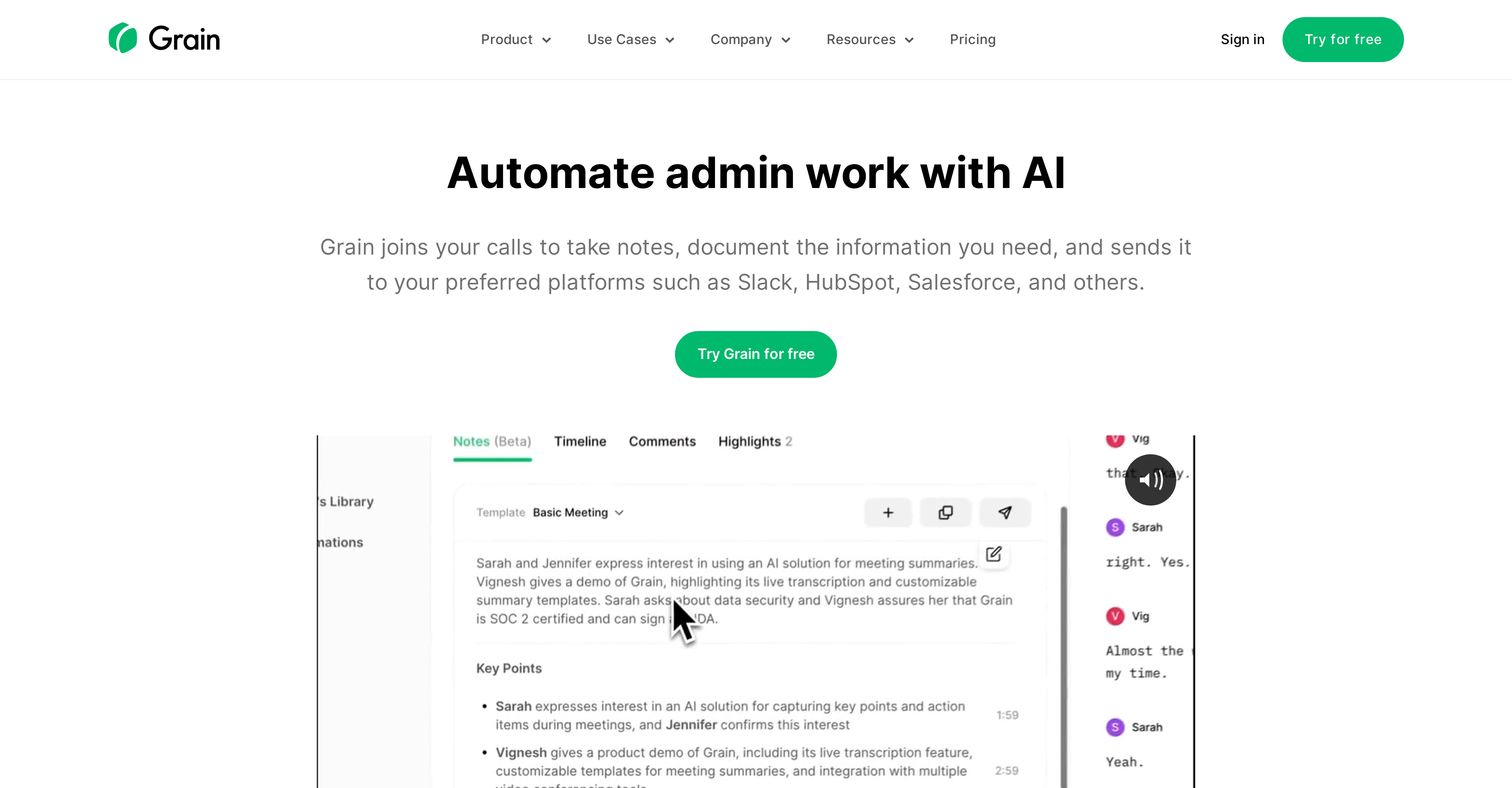 Generated by ChatGPT
Grain AI is a tool that provides automated summaries of customer meetings, enabling teams to quickly capture key moments and insights. It offers an intuitive summary of customer meetings, allowing users to easily recall, clip, and share important moments.
With Grain AI, users can jump to key moments and get the insights they need in seconds. It provides a library of knowledge with the ability to search a transcript and share a short clip.
Grain AI also allows users to quickly share feedback and customer insights with relevant teams through Slack, Notion, and more. It brings customer insights into every decision and allows teams to easily access the voice of the customer.
Featured