Edit AI
HitPaw Video Enhancer
5.0
Enhanced video quality for visually stunning content.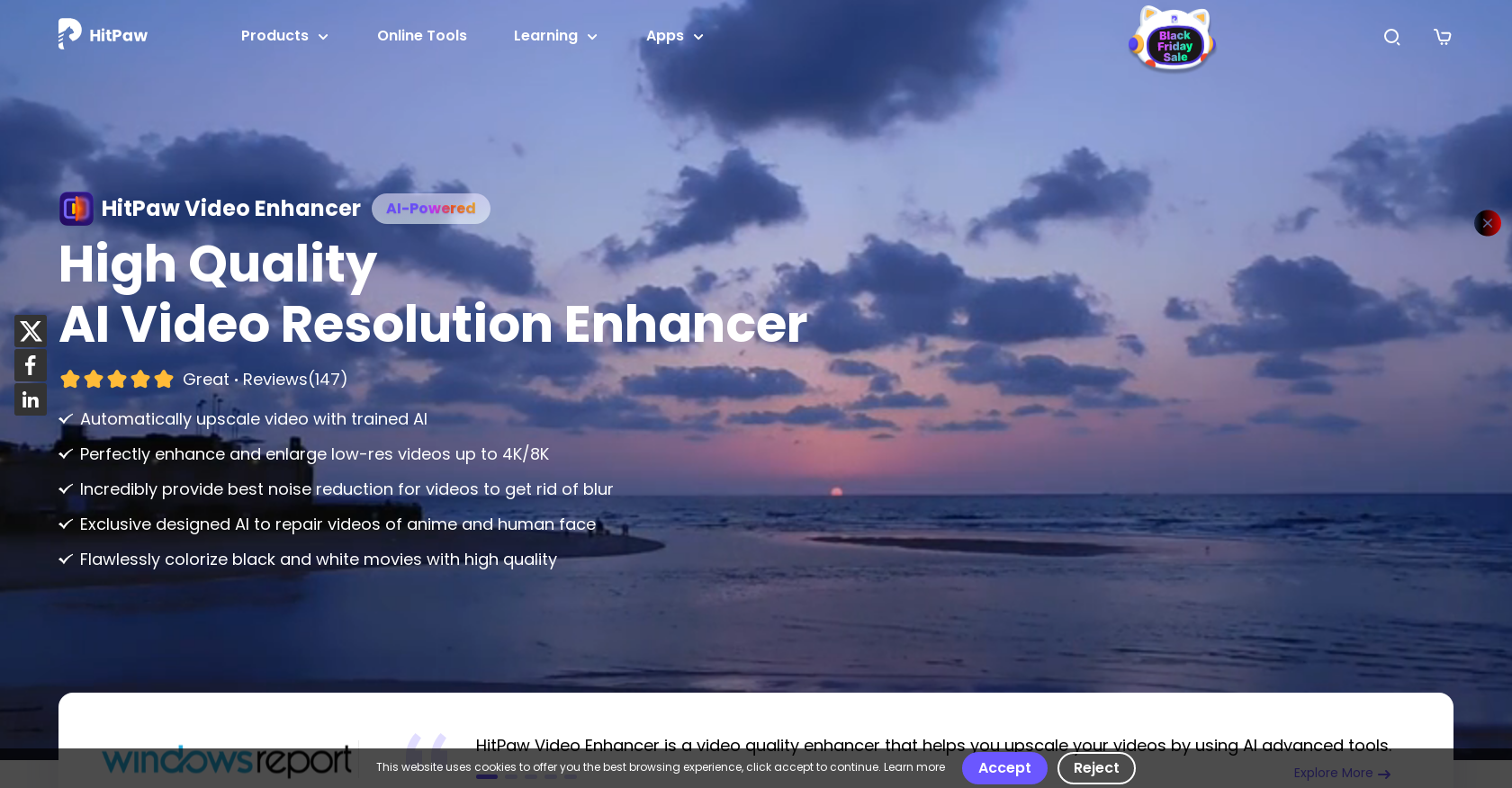 Generated by ChatGPT
HitPaw Video Enhancer is an AI-powered tool designed to improve the quality of videos. By utilizing artificial intelligence technology, this tool can upscale videos and enhance their clarity to create stunning visuals.
With HitPaw Video Enhancer, users can expect their videos to have improved video quality, making them more professional and visually appealing.The tool focuses on enhancing video clarity and quality, leveraging the power of AI algorithms to analyze and optimize the videos.
It offers a user-friendly interface that allows easy navigation and use.It should be noted that HitPaw Video Enhancer is part of a suite of AI tools offered by HitPaw, including video and photo editing tools, audio conversion tools, and more.
The website also provides additional resources such as video tips, audio tips, and graphic design help.Overall, HitPaw Video Enhancer is a valuable tool for individuals, professionals, and businesses seeking to enhance their video quality and create visually appealing content.
With its AI-driven technology, users can expect improved clarity and enhanced visuals in their videos.
Featured
HitPaw Video Enhancer was manually vetted by our editorial team and was first featured on November 17th 2023.

Would you recommend HitPaw Video Enhancer?
Help other people by letting them know if this AI was useful.
1 alternative to HitPaw Video Enhancer for Video enhancing
85

5.0
If you liked HitPaw Video Enhancer
Help
⌘ + D bookmark this site for future reference
⌘ + ↑/↓ go to top/bottom
⌘ + ←/→ sort chronologically/alphabetically
↑↓←→ navigation
Enter open selected entry in new tab
⇧ + Enter open selected entry in new tab
⇧ + ↑/↓ expand/collapse list
/ focus search
Esc remove focus from search
A-Z go to letter (when A-Z sorting is enabled)
+ submit an entry
? toggle help menu
x
Sign in to continue (100% free)
To prevent spam, some actions require being signed in. It's free and takes a few seconds.
Sign in with Google